Staying True to Their Sport: P1 Coffee Co
Melding a passion for motorsports and coffee in a delicious side hustle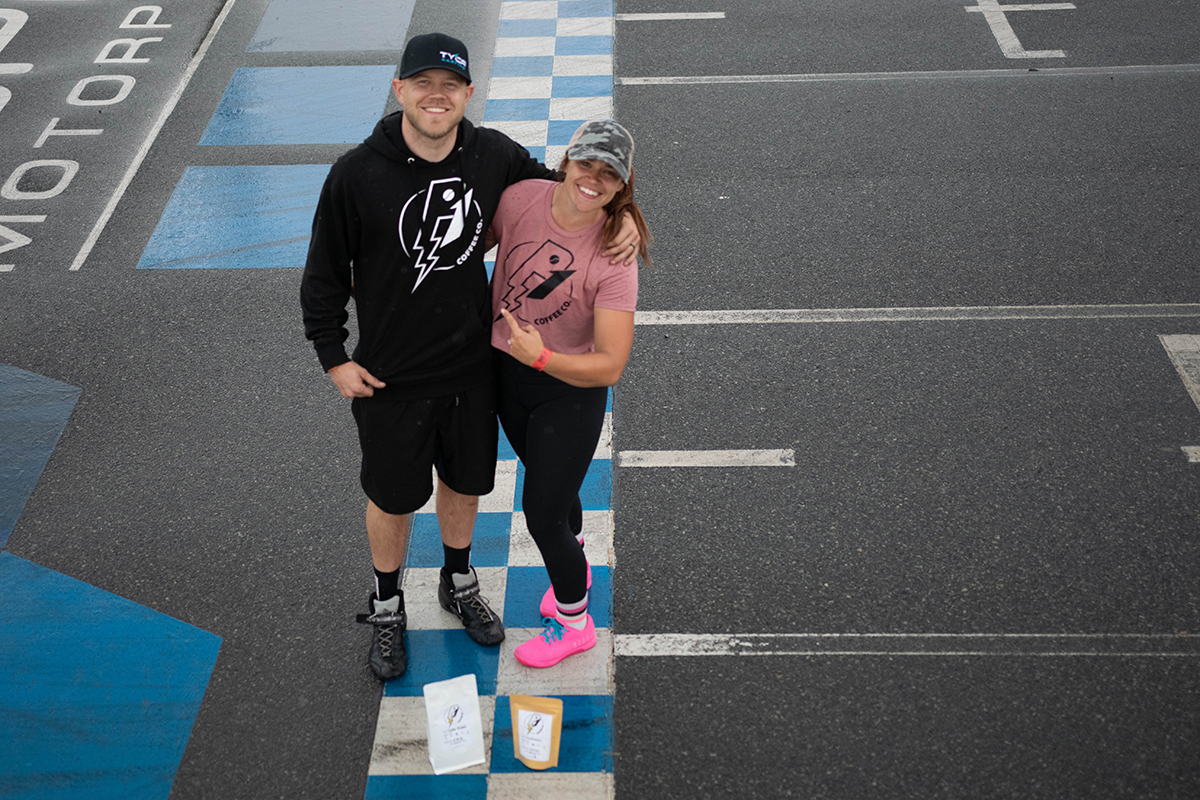 Joe and Brenna Ruch of P1 Coffee Co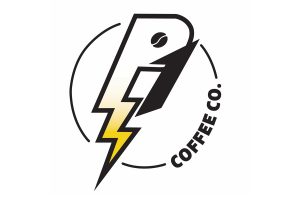 It's not uncommon in the motorsports community to see competitors opt for racing-themed branding in their businesses or side hustles. This is most certainly the case for Joe and Brenna Ruch. The husband-and-wife team have operated P1 Coffee Co since early 2021; their side-business that morphed from a love of coffee into their own roasting business. Ruch is well-known in the shifterkart community, with a resume that includes high profile street race wins at the Rock Island Grand Prix, Elkhart Grand Prix and Quincy Grand Park, as well as the Stars Championship. Ruch is one of the sport's top Master Shifter drivers and is primed for another season with Harden Motorsports Group and Race Factory.
In January of 2021, the Ruchs decided to take their love for coffee to the next level. They wanted their brand to be centered around their lifelong passion for motorsports, hence the 'P1 Coffee Co' name. As a teacher, Brenna decided that she wanted to have an additional hobby outside of the classroom. So, after months and months of research, Joe decided to get creative with his welding career and handmade his own coffee bean roaster out of a flour sifter, heat gun and a little bit of fabrication. Talk about using your talents for the good of many.
After learning about the craft of coffee bean roasting and experimenting with their homemade equipment, the Ruchs started giving away their products to friends and family and from there, the effort grew. After about three months, they quickly realized that their little homemade roaster was no longer going to be enough to keep up with the orders coming in. Diving into the deep-end, they decided to purchase a commercial grade coffee roaster to take their business to the next level.
Most of their coffee is single origin, however, their first blend is called 'The Morning Warm Up', staying true to their brand's motorsports ethos. The idea behind this blend came from using a morning warm-up session on the track to prepare you for the day. They wanted the same concept to apply to this blend, as it's designed to help you get your day started the same way.
Behind the scenes, Joe handles all of the roasting and constantly works to create new blends. Brenna takes care of the communication with customers, bagging, bookkeeping, and social media. In addition, as a racing inspired brand, the Ruchs try to keep additional requests and partnerships within the racing community. Karlie Jones designed the logo and helps with all of their graphic designing. Alongside Karlie, shifterkart driver Annie Rhule's sister Alexis Rhule has helped them with the photography side of things. The Stars Championship Series has even offered them the opportunity to sell bags of coffee at their events, as well.
Right now, they're not interested in opening their own brick and mortar location, but they have become the sole supplier for a new area business, Beeline Beverage and Snack, which opened up in their hometown in Fortville, Indiana. The Ruch's coffee is the sole coffee brewed in the shop, and their bags are on sale there as well.  The couple is excited to continue taking their small business to the next level and they hope to get P1 Coffee Co into more businesses soon, as well.
If you're a karter and love coffee, you can support the Ruchs and enjoy their efforts by purchasing product through their online store – www.p1coffeco.com – where anyone can order. They offer local delivery and pick up as well as shipping anywhere in the United States.
Joe will be back on the track this season, competing in the Stars Championship in KZ Masters and KA Masters and their six-year-old son Jace will be jumping into a Kid Kart for the season, as well. It's a family affair. The couple is hoping to continue promoting P1 at any opportunity they get during these events, so keep a look for the P1 Coffee Co. logos, which are beginning to show up on more and more karts!