EKN Tent Talk: EP2 – GFC Karting – Challenge of the Americas – Tucson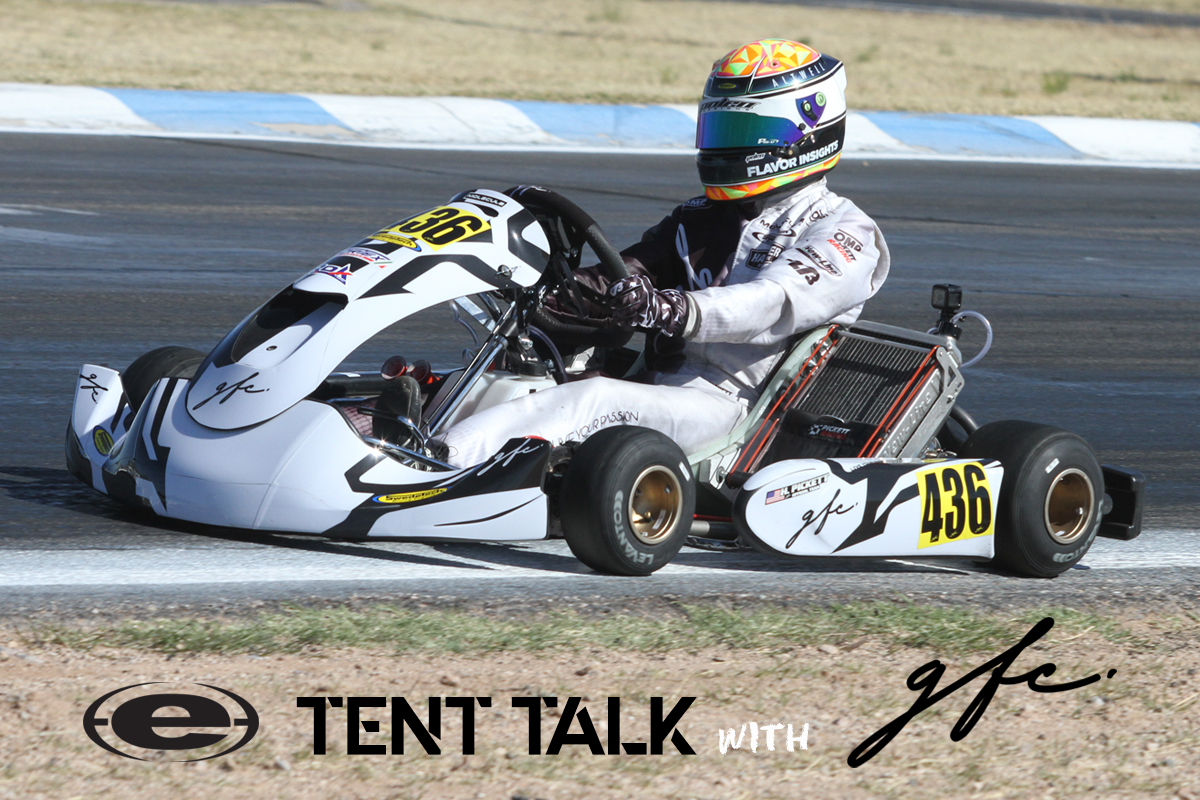 What better way for eKartingNews to introduce you to the industry and those competing in the sport then to go straight to them for a sit-down discussion. That is the goal of the 'EKN Tent Talk', the newest component of the EKN Trackside coverage program. EKN sets up shop with one of the teams in the paddock and welcomes guests under the tent.
Episode 2 of the EKN Tent Talk traveled to the Challenge of the Americas 2022 opener at the Musselman Honda Circuit in Tucson, Arizona. GFC Karting / Formula Works opened up their tent for us Friday evening following a full day of practice. GFC himself Gary Carlton joined Rob Howden and David Cole to open up the show, along with team manager Sonny Cervelli to discuss the past, present and future of the brand and race team. Drivers Kyle Wick, defending ROK Shifter champion, and recent SuperNationals top qualifier Jake Drew also discuss their plans for the 2022 season.
Visit the EKN Podcast page or find all the podcast episodes on Podbean.com, iTunes, Google Play, or Spotify by searching EKN Radio Network.