Jorge Ortiz Starts His 2022 Karting Season This Weekend in Florida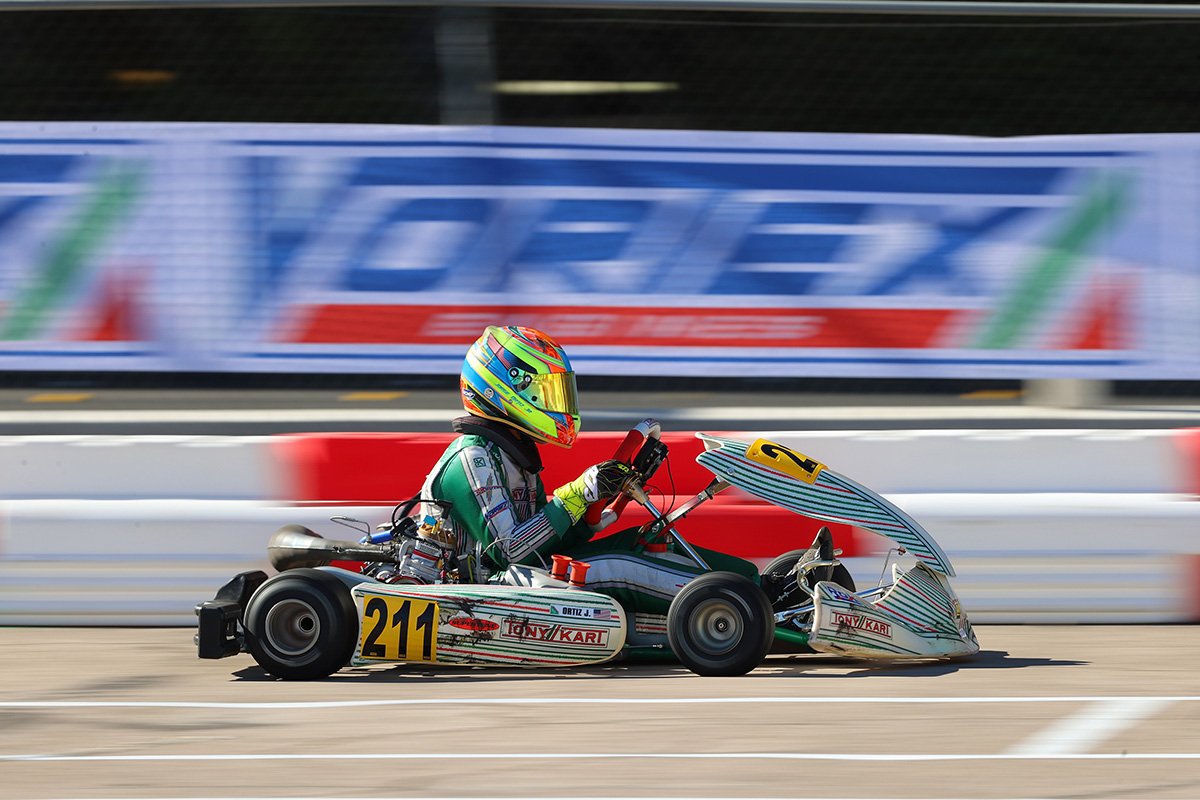 Jorge Ortiz will contest both ROK Junior and VLR Junior this week at the 2022 Florida Winter Tour opener
(Photo: Canadian Karting News)
It is a new year and a new racing season for Jorge Ortiz. Set to launch his 2022 karting campaign this weekend, Ortiz will join the potent Supertune outfit for the first ROK Cup USA Florida Winter Tour event of the season. Taking place on a temporary circuit at the Isle Casino in Pompano Beach, Florida, Ortiz will look to start his year off on the right foot as he contests in the talent filled ROK Junior category.
"I can't wait to get a new year of racing started," explained Ortiz. "I had some very strong runs with Supertune in the last half of 2021 and am confident heading into this season. I love the temporary circuits and think that it is quite possible to start this year off with a win. A huge thank you to my family for all their support and to Supertune for the opportunity to be back with them this season. Additional thanks to SpeedLab Racing Engines and Mike Speed for the horsepower as we made a switch to their engines in both ROK and IAME in 2021 and it made a noticeable difference. Their trackside support and service is awesome, and they always take the time to assist in getting that little extra speed. Also, thank you to OTK USA and Race Suit Valet for all their continued help and support as well as Ariel Castro and AM Engines for their assistance earlier in my career."
A winner with the Supertune outfit in 2019 and earning multiple podiums at national events throughout 2020 and 2021, the 13-year-old Jorge Ortiz has another year of racing, a year of knowledge and a year of experience under his belt. With a solid foundation and team around him, Ortiz and Supertune hope that 2022 is his year.
"Jorge has always shown great pace and been close to the front of the field in junior despite his age compared to most of the other drivers," explained Supertune's Ben Cruttenden. "In 2019 he won the ROK the RIO event for us and since then has always been in contention. A veteran of the Florida Winter Tour, Ortiz will double up his chances of victory this coming weekend by competing in both junior classes."
With on track action set to begin Thursday, Ortiz will look to get up to speed quickly as he will compete in both the ROK Junior and VLR Junior classes. With track time on a temporary circuit at a premium, Ortiz will try and utilize this to his advantage as he progresses through the weekend and to the main events that will take place on Sunday.
For more information on Jorge Ortiz, please contact Jorge Ortiz Sr. via email to JotechPerformance@hotmail.com or by phone to 407-846-4884.