2021 Rotax Max Challenge Grand Finals – Preview
'Olympics of Karting' returns with event held in Bahrain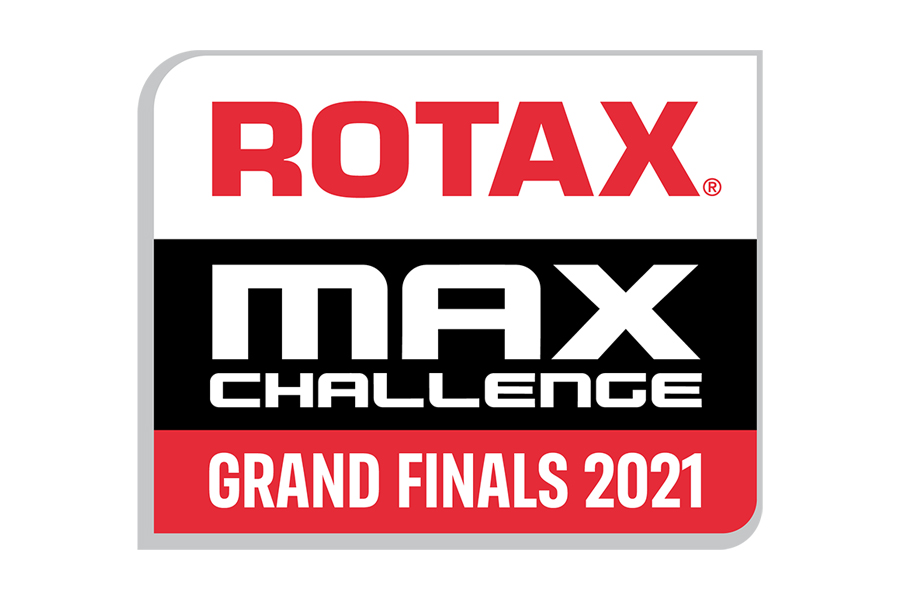 One of the most prestigious events for the sport of karting is the Rotax Max Challenge Grand Finals. It began in 2000 with a gather of Rotax racers to Puerto Rico and has grown to be one of the toughest karting titles to win around the world, named as the 'Olympics of Karting'. A total of 378 drivers from nearly 50 countries will compete in seven categories at the Bahrain International Karting Circuit, situated alongside the famous Formula 1 circuit.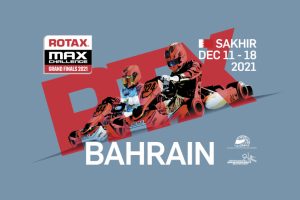 Following the 2020 event being postponed and then cancelled, the 2021 edition of the Rotax Max Challenge Grand Finals is one of the most anticipated in the 21-year history of the event. Competitors, families and Rotax distributors from around the world began gathering on Friday for the registration process of the event and continuing Saturday. Sunday is set aside for one of the most historic photographs each year – all 376 karts lined up on the front stretch. The seven categories utilize brand new Rotax engines with chassis provided by Birel ART, Praga, and Sodikart for their respective categories. All karts will be raffled off to each of the individual drivers. On track action begins Monday on track with three rounds of practice before another three rounds on Tuesday. One final practice Wednesday morning sets the stage for qualifying. That afternoon, the first of three rounds of heat races take place with Thursday hosting the final two. Friday hosts a warm-up before the Prefinals are contested to set the 36-kart grids for the main events on Saturday. New for the 2021 edition is the Rotax Project E20 electric kart category, recognized as a full competition class.
A total of 16 drivers will be representing Team USA in Bahrain in the seven divisions with a wide range of success, Rotax history, and the ability to contend for a spot on the podium in their respective classes. EKN will publish the daily reports from the RMCGF each day, along with a breakdown of the results for each of the drivers on Team USA.
---
DD2: Birel ART (72 entries)
#458 – Ethan Ho
Hometown: Los Angeles, California
Qualified: Rotax US Trophy Series West (2nd – Senior Max)
RMCGF Appearances: 0
#459 – Alex McPherson-Wiman
Hometown: Colorado
Qualified: Rotax US Trophy Series West (1st – Junior Max)
RMCGF Appearances: 1 – 2019 (Mini)
#465 – Jake Walker
Hometown: Phoenixville, Pennsylvania
Qualified: Rotax US Trophy Series East (1st – Junior Max)
RMCGF Appearances: 0
DD2 Master: Praga (36 entries)
#522 – Derek Wang
Hometown: Seattle, Washington
Qualified: Rotax US Trophy Series West (1st – Masters Max)
RMCGF Appearances: 9 – 2010, 2011 (DD2), 2013, 2014, 2015, 2016, 2017, 2018, 2019 (DD2 Masters)
#533 – John Bonanno
Hometown: Thorofare, New Jersey
Qualified: Rotax US Trophy Series East (1st – Masters Max)
RMCGF Appearances: 1 – 2018
Senior Max: Sodikart (72 entries)
#331 – Justin White
Hometown: Hunlock Creek, Pennsylvania
Qualified: Rotax US Trophy Series East (1st – Senior Max)
RMCGF Appearances: 2 – 2013 (Mini), 2018 (Junior)
#368 – Macy Williams
Hometown: Littleton, Colorado
Qualified: Rotax US Trophy Series West (1st – Senior Max)
RMCGF Appearances: 0
Junior Max: Sodikart (72 entries)
#260 – Cooper O'Clair
Hometown: Phoenix, Arizona
Qualified: Rotax US Trophy Series West (2nd – Junior Max)
RMCGF Appearances: 0
Mini Max: Praga (72 entries)
#148 – Kyle Drysdale
Hometown: Gilbert, Arizona
Qualified: Rotax US Trophy Series West (1st – PKRA Finale)
RMCGF Appearances: 0
#157 – Vivek Kanthan
Hometown: Westport, Connecticut
Qualified: Rotax US Trophy Series East (1st – Mini Max)
RMCGF Appearances: 0
#158 – Gage Korn
Hometown: Aurora, Colorado
Qualified: Rotax US Trophy Series West (1st – Mini Max)
RMCGF Appearances: 0
#159 – Alexander Jacoby
Hometown: Washington DC
Qualified: Rotax US Trophy Series East (1st – Mini Max – 2020)
RMCGF Appearances: 0
#164 – Jackson Wolny
Hometown: Glen Ellyn, Illinois
Qualified: Wildcard
RMCGF Appearances: 0
#169 – Rayan Mneimneh
Hometown: N/A
Qualified: Wildcard
RMCGF Appearances: 1 – 2018 (Micro)
Micro Max: Birel ART (36 entries)
#21 – Sebastian Rist
Hometown: Crownsville, Maryland
Qualified: Rotax US Trophy Series East (2nd – Micro Max)
RMCGF Appearances: 0
E20: Sodikart (18 entries)
#704 – Ellis Spiezia
Hometown: Hoboken, New Jersey
Qualified: N/A
RMCGF Appearances: 0