Paddock Insider Superkarts! USA SuperNationals 24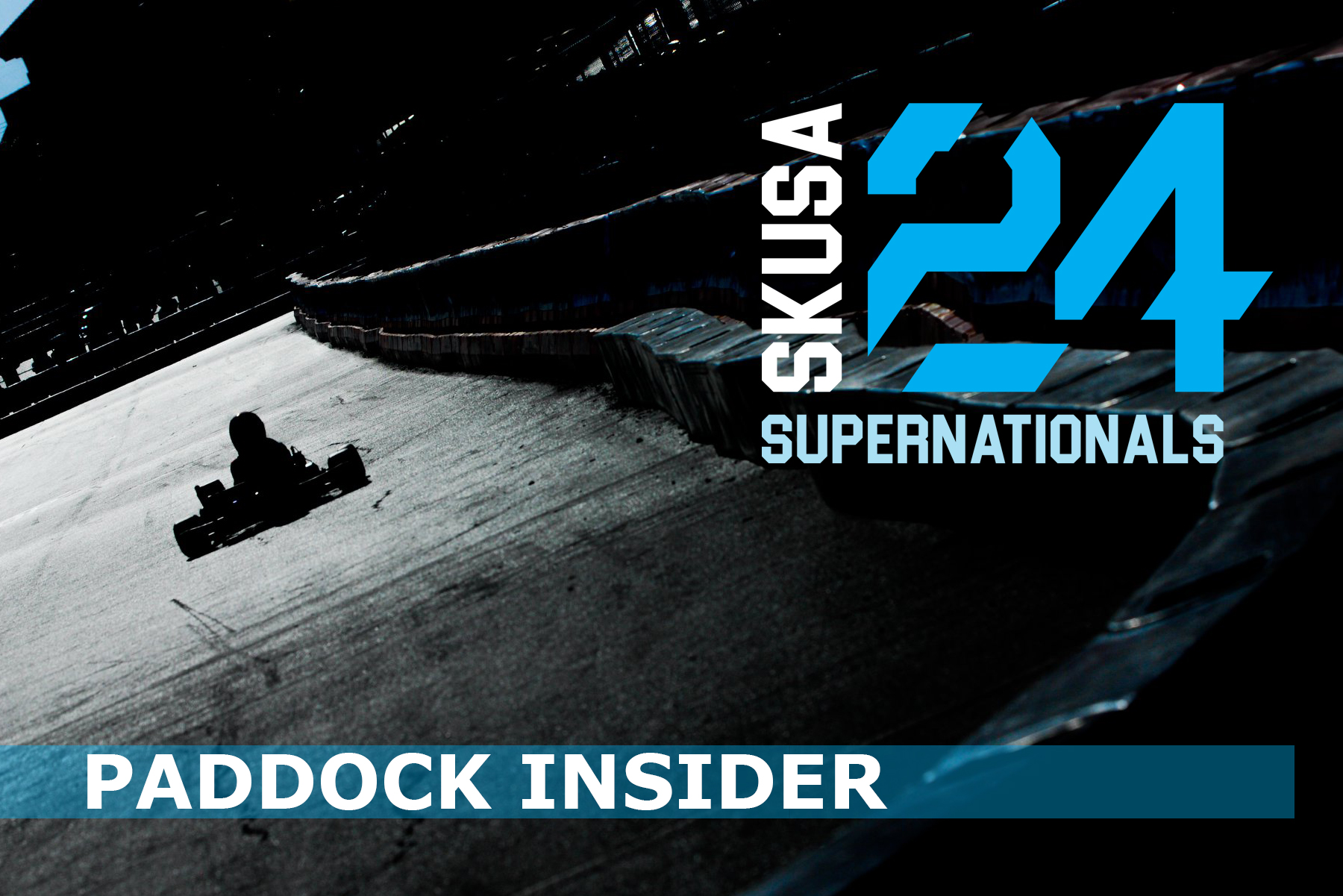 EKN's Paddock Insider is part of our Trackside coverage, bringing you notes, updates and breaking news as it happens. The article will feature notes from trackside at the Superkarts! USA SuperNationals 24, which is being held December 1-5 outside the Las Vegas Motor Speedway in Las Vegas, NV.  This is insider info will not be seen anywhere else. Please feel free to comment and discuss our coverage and today's action in the EKN Global Members Discussion area below. Full coverage can be found on the EKN Event Page. 
---
SuperNationals 24 Entry Updates
Well, we found out pretty quicky that both Rob and David's pick for the winner in the X30 Junior category will be incorrect. EKN learned last night that 2019 Mini Swift race winner Kai Sorensen will not be participating in this year's SuperNationals despite being on the official entry list. Recent surgery to remove a steel plate from his arm, which was required to repair an injury from an incident that occurred earlier in the year, has put Kai on the sidelines now that his European season has been completed. Both Rob and David had selected Kai as the winner in their X30 predictions, so it's all up in the air now.
On the flipside, we figured that there would be some late entries, and one will certainly be in the fight for a race win. Former SKUSA Pro Tour Shifter Super Master champion (2018) and SuperNats TaG Master winner (2005) John Crow has entered here at the track to compete in the Master Shifter class. 'The Crow Show' will be running a Factory Kart chassis with an IAME 175 SSE powerplant.
KZ vs IAME SSE 175 in Pro and Master Shifter
SKUSA was not collecting the data for the engine selection for the pre-entry list for the SuperNationals 24 in the two shifterkart categories – Pro Shifter and Master Shifter. This year, SKUSA is allowing for both the KZ engines and the IAME SSE 175cc motor to compete against one another. For the opening practice of the afternoon groups containing the shifterkart divisions, EKN collected the selection for each driver. In the 19-driver Master class, five of the drivers are competing on the IAME SSE 175 powerplant, while there are only four in the Pro Shifter division, featuring 51-drivers at this year's SuperNationals. A contingency purse is up for the IAME engine in the Pro Shifter division, with an additional $2,000 for the polesitter if he is utilizing an IAME engine, and another $5,000 if the driver winning on SuperSunday is powered by IAME SSE 175cc. That could be a $20,000 total payday, but looking at the numbers, is unlikely to happen. What does that mean for the future of the multi-engine format. The racers are deciding that with their engine choice.