Superkarts! USA Confirms Track Layout for SuperNationals 24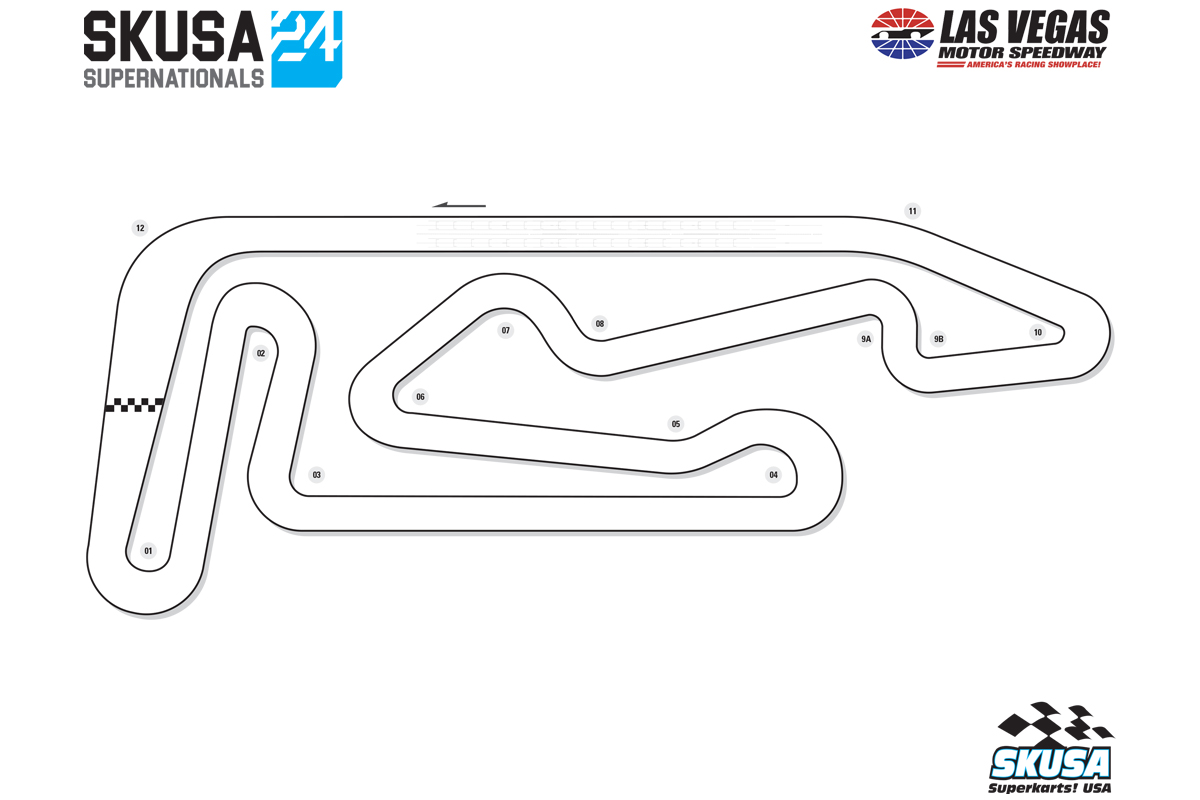 To say the leadup to this year's Superkarts! USA SuperNationals has been hectic, one thing that looks to be unchanged will be the track layout for SuperNats 24. SKUSA has just released the layout for the December 1-5 event, set at the Las Vegas Motor Speedway. As of now, EKN can confirm the location of the track and paddock will be outside of the 1.5-mile super speedway in one of the surrounding parking lots.
"With an event fraught with so much change already, we know that racers overwhelmingly loved the layout from 2019. It's one small thing we can provide continuity with. SKUSA will aim to make very minor tweaks for safety and run-off, along with other amenities needed to complete the circuit and facility." – Superkarts! USA.
Be sure to follow eKartingNews throughout the SKUSA SuperNationals 24 and follow the preview series set to begin on November 23 with complete entry list for all nine categories, along with two OutLap preview podcast broadcasts.