SimCraft 24 Hours of NOLA Rescheduled for March 2022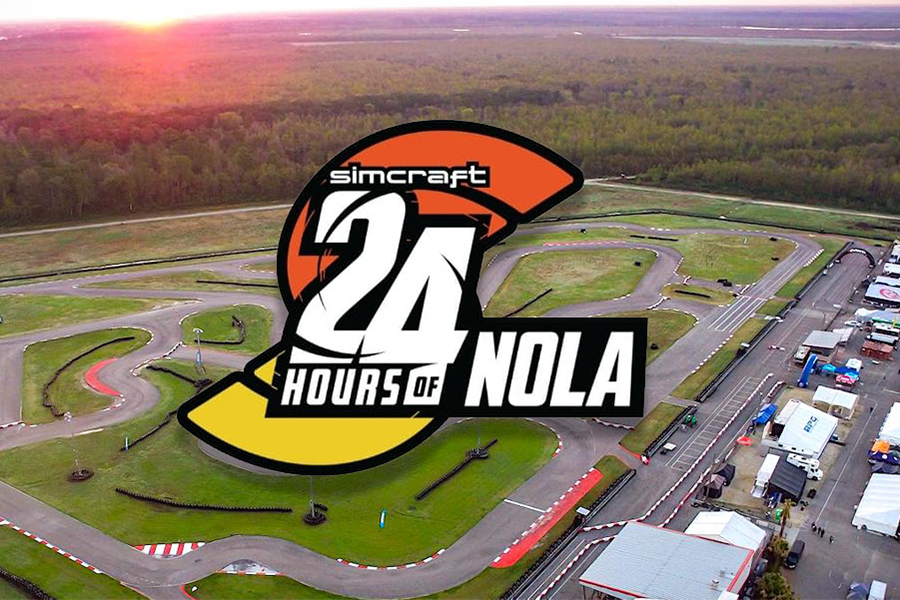 The following is a statement and video released by event promoter TJ Halsema for the SimCraft 24 Hours of NOLA, regarding the new date for the event, moving to 2022. Head to https://www.24hrsofnola.com/ for more information.
Teams,
We have a date! On the weekend of March 12, 2022, we will be racing the SimCraft 24hrs of NOLA.
One of the hardest things to do is trying to shoehorn a large event (200+ participants) into a schedule that for the most part had already been released. After blacking out a large portion of the calendar due to IMSA, SRO and other commitments that our team and sponsors had schedule the open option pointed to the March 12th weekend. I want to thank the Tom and Neal SKUSA for allowing us to rent the NOLA facility on this date as it's officially in their "pre-running" blackout for the TSRS and SKUSA WinterNational events at NOLA.
Unfortunately, the new date has put us on top of ROK Cup's final weekend of the FWT. We are hopeful our teams that are racing in the SimCraft 24hr will stay because of the unique challenge and track time that Endurance racing brings to the table which cannot be found anywhere else.
Also, because March 13th is Daylights Savings officially the race will be 25hrs* with 24hrs of on-track time. Another interesting twist to our event. We will work to get the updated event schedule out ASAP.
At this point registrations have been re-opened. If you were a team that withdrew properly with notice I will honor your team's re-entry in the event. Let's get this field back up to 50 teams and have a great event this upcoming March!
Hotel blocks should be re-opened in the next week. Also if you haven't already please have a team member join the Facebook Team Captain Chat.
Thank you for your patience and support over the last three weeks.
Regards,
TJ