Face2Face: EP45 – Mazda Motorsports Spec MX-5 Shootout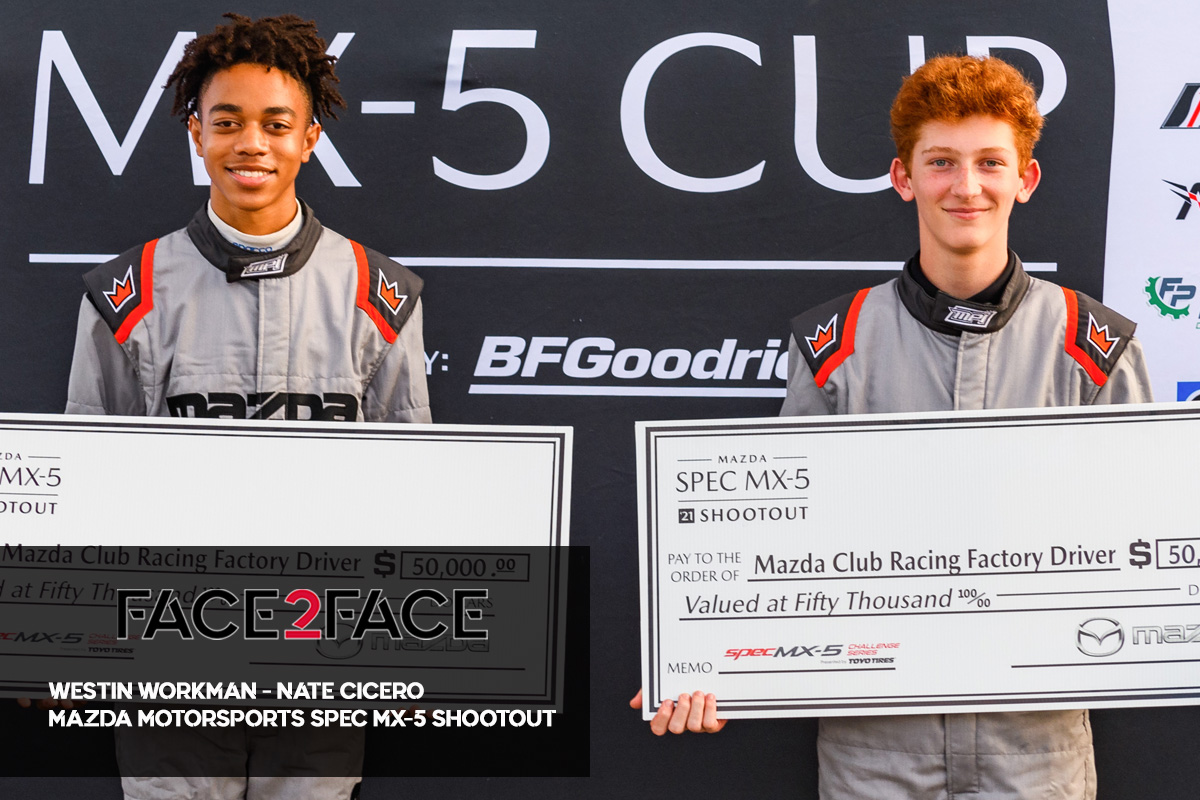 eKartingNews has launched a new program for social media and the EKN Radio Network – Face2Face. The show is broadcasted live over Facebook and YouTube, with the audio version making its way to the only 24 hour / 7 days a week radio station.
For a second straight year, EKN had the privilege to work with Mazda Motorsports in presenting nominees to the 2021 Spec MX-5 Shootout. Through those nominees, nine finalists were named to compete at the Sebring International Raceway. Two days of on-track and off-track evaluation led to the naming of two drivers earning $50,000 toward the 2022 season. The names of Nate Cicero and Westin Workman were called as the winners. The two joined EKN's Rob Howden and David Cole to discuss the events leading up to and during the shootout for a new episode of Face2Face.
Visit the EKN Podcast page or find all the podcast episodes on Podbean.com, iTunes, Google Play, or Spotify by searching EKN Radio Network.