Thompson Taking Talents to Vegas
Canada's most handsome driver returns to the national scene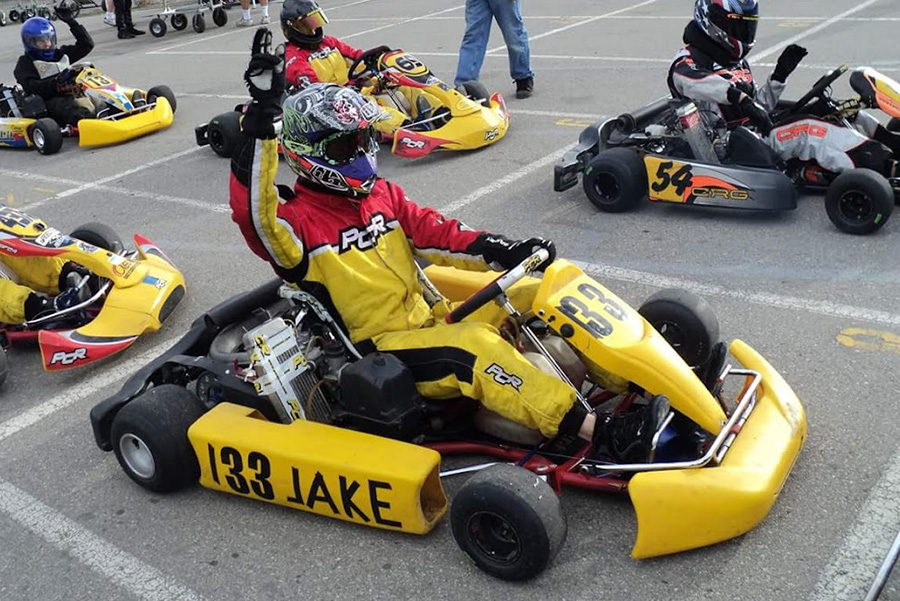 Jake Thompson
Calgary kart racer Jake Thompson is set to make his return to the big stage as he tackles the upcoming ROK Vegas event. Thompson has been keeping a low profile in the racing world after getting tangled up as a pawn in the Volkswagen dieselgate scandal but is anxious to prove he hasn't lost any of the skill that enabled his parents to pay for his spot with factory kart teams during the early 2000s
No stranger to success in Las Vegas, Thompson's last trip yielded an impressive 8th place in the Sunday morning warmup at the 2009 SuperNationals. Earlier trips to Sin City were equally successful advancing through the LCQ to secure main event finishes on the lead lap
Jake will be contesting the ROK Shifter Masters category as event organizers determined that the 25lbs of body weight recently added in pursuit of the ideal male physique would be too intimidating for competitors in the ROK shifter category. Pre-event preparation is underway on iRacing, where his mental fortitude has been put to the test competing with a 1.08 safety rating under constant threat of license demotion.
Asked for his comments ahead of the weekend Thompson responded "Professionalism, attention to detail and a serious attitude are absolutely imperative at an event of this magnitude. The ROK Vegas event is the perfect platform to launch the latest phase of my motorsports career as an aspiring gentleman driver."
You can follow along all weekend on live timing as Thompson battles for position in the lower half of the grid and receives a healthy reminder why he should stick to club racing. For more information, please boost his ego and add Jake on Instagram (@jakethompson_19).