Jesse Carrasquedo: Mexican driver alongside the elite of world karting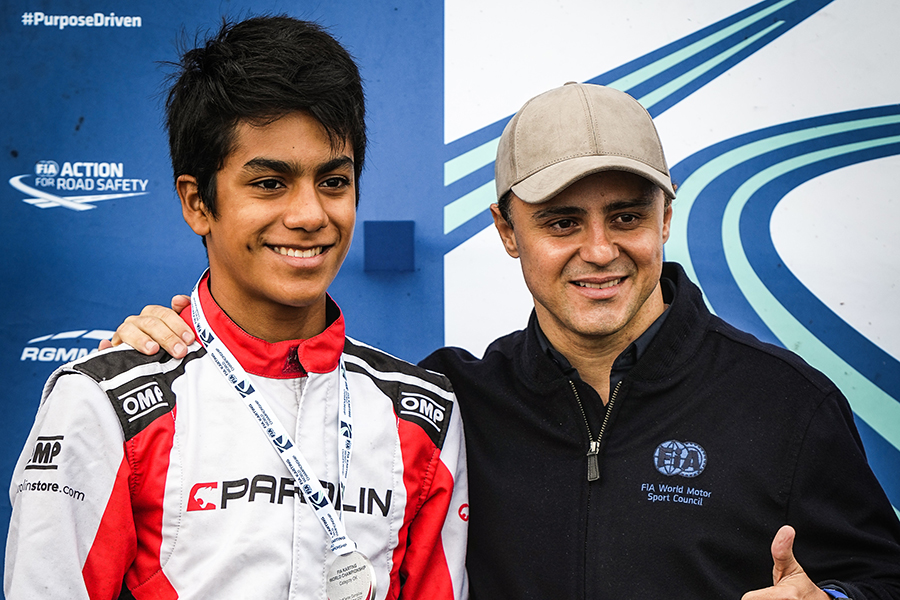 Jesse Carrasquedo has had a particularly rewarding year at the highest level of international karting in 2021, before he moves on to cars in 2022. His determination and talent have allowed him to be among the best drivers of his generation throughout the season. The World Championship held in Spain was certainly proof of this, with an enviable finalist position. On Sunday, the rain was unfortunately not his ally on the Campillos circuit, but the Mexican from the Parolin Motorsport team knew how to fight until the end to gain places during this intense Final.
In the space of just three years, Jesse Carrasquedo has made a name for himself in the discipline that has produced so many Formula 1 drivers over the last few decades. Anyone familiar with karting knows how difficult it is to achieve a good result in the OK category at just 15 years of age, against drivers who are all more experienced.
GROWING MATURITY
"The various practice sessions leading up to the race were really positive," commented Jesse. "We found a great set-up for my Parolin-TM package, which allowed me to set the second fastest time in my group on Friday morning. With the drivers split into four groups, this put me in the top 10 in the world. I had a great feeling with my equipment. Of course, official Qualifying is never that easy: you have to find the best moment to exploit the efficiency of the tyres, without being hindered by another driver on a fast lap, or making any mistakes."
Jesse eventually set the 35th fastest time out of a field of 74 drivers. In the Qualifying Heats, the young Mexican was again very strong. "The first heat was difficult, I lost a lot of places on the first lap. But after that I regularly gained positions, especially in my 2nd and 4th heats where I improved by five places each time. Finally, I managed to qualify for the Final, which was my number one goal when I arrived in Spain."
On Sunday afternoon, light rain was on the cards. "Wet conditions and driving on treaded tyres is not my favourite thing. In addition, the first lap of the Final produced some intense duels and I dropped back a few places on this track with precarious grip. I was only 35th on the first lap, but I ended up in 26th place at the finish, which is still an excellent performance considering that this was my very first season in OK. My karting career is now over and I will now concentrate on the next stage of my career which will be Formula 4, again in Europe. For all those who follow my performance, starting with my compatriot and famous F1 driver Sergio "Checo" Perez, I will give my best."