SimCraft 24 Hours of NOLA Welcoming New Team and Individual Entries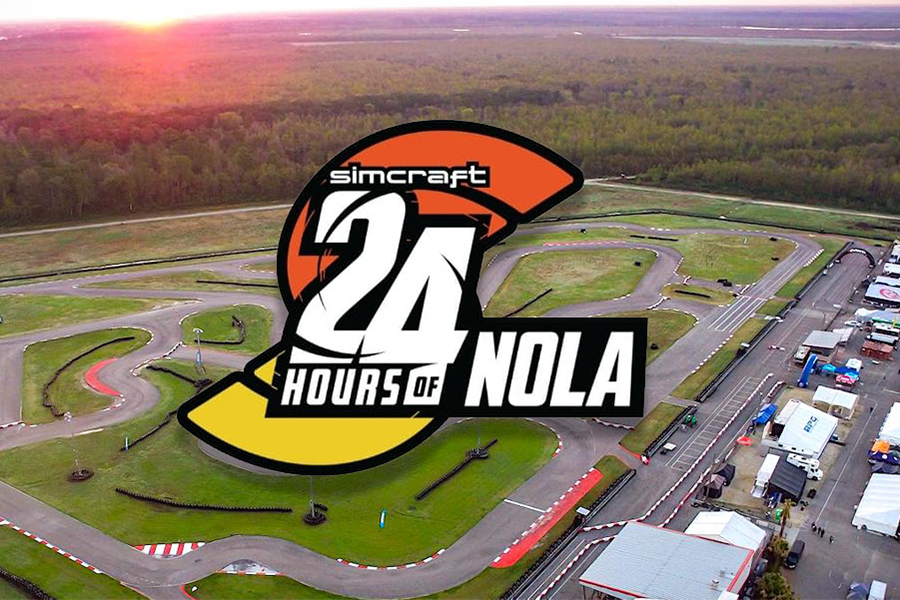 It has been a busy 10 months of planning for the SimCraft 24 Hours of NOLA for 2021. The event, scheduled for December 2-5, will be nearly two years after the 2020 edition, which was contested in February within the state of Florida. This year, the 24-hour endurance event hits the NOLA Motorsports Park in Avondale, Louisiana. The state-of-the-art facility provides competitors a challenging 1-mile course, large paddock and long pit lane that is perfect for a grueling race such as this.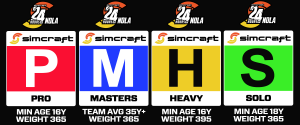 The recent Hurricane Ida hit the NOLA area hard in August, however, the NOLA facility faired off well, and is 100% moving forward with the SimCraft 24 event. PMG Promotions, organizers of the event, has partnered with the Cajun Navy Relief in hopes of raising additional funds to provide their efforts in helping getting people back on their feet in the Louisana, Mississippi and Texas region.
The SimCraft 24 Hours of NOLA for 2021 was sold out just days after registration was opened, capped at 50 entries with four different categories – Pro, Masters, Heavy and Solo. The event was originally scheduled for November, however, the IMSA Petit Le Mans at Road Atlanta was put on the same weekend. With several staff members, team drivers and supporters involved with the series and the event, a new date in December was established. Unfortunately, the SKUSA SuperNationals moved its date for the 2021 event, landing on the same weekend.
Since then, entries have opened up, including a few being sold by current teams entered. There are also teams looking for individual racers to fill out their rosters. Teams have a maximum of eight drivers are allowed, which if divided up evenly provides three hours of driving over the course of the 24 hour event, in addition to the practice and qualifying session. Head to the SimCraft 24 Registration Page to learn more and also follow their Facebook page with updates from teams searching for drivers. More details can be found from our September update article, or by visiting www.24hrsofnola.com