EKN Launches New Shirts to Support Breast Cancer Awareness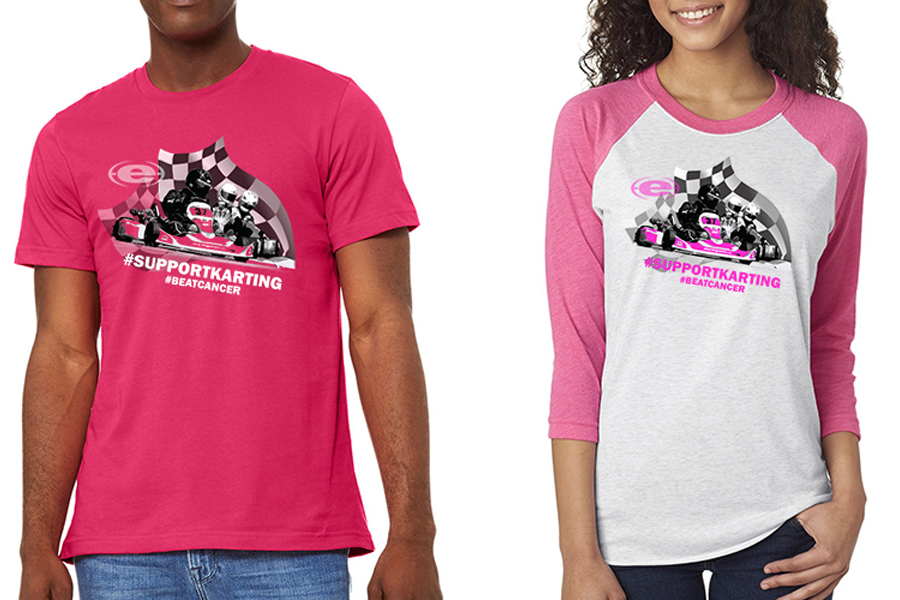 October is known worldwide as 'Breast Cancer Awareness' month. Karting, as a sport, would not be what it is today with the many influential, inspiring, and dedicated women. Be it the many mothers and grandmothers there each weekend supporting their family, the very talented female drivers who continue to make history year after year, or those women involved in the day-to-day operations of the business, manufacturers, series and events, women help make karting what it is. Inspired by the amazing gesture that Team GFC did for one of their own family members – Marjie Sarphati – we at EKN would like to help further the support of helping those diagnosed with breast cancer.
Working with Styled Aesthetic – the official apparel partner of eKartingNews.com – EKN is happy to launch a special line of shirts based off the #SupportKarting gear with the addition of #BeatCancer branding and special pink colors.
There are five options available:
Unisex Ash Tee
Unisex Pink Tee
Unisex 3/4 Tee
Ladies Tee
Youth Tee
For each shirt purchased from the EKN Gear page at Styled Aesthetic, $5 will go to Living Beyond Breast Cancer organization in the name of Marjie and every woman in our community who has battled this horrible disease, to help provide information and support to individuals diagnosed with breast cancer and their caregivers.
We want to thank everyone in advance for their contribution to this worthy cause.