Odenthal Racing Products Sponsors CKNA Grand Nationals 5 Broadcast
Live streaming video to start on Saturday from New Castle Motorsports Park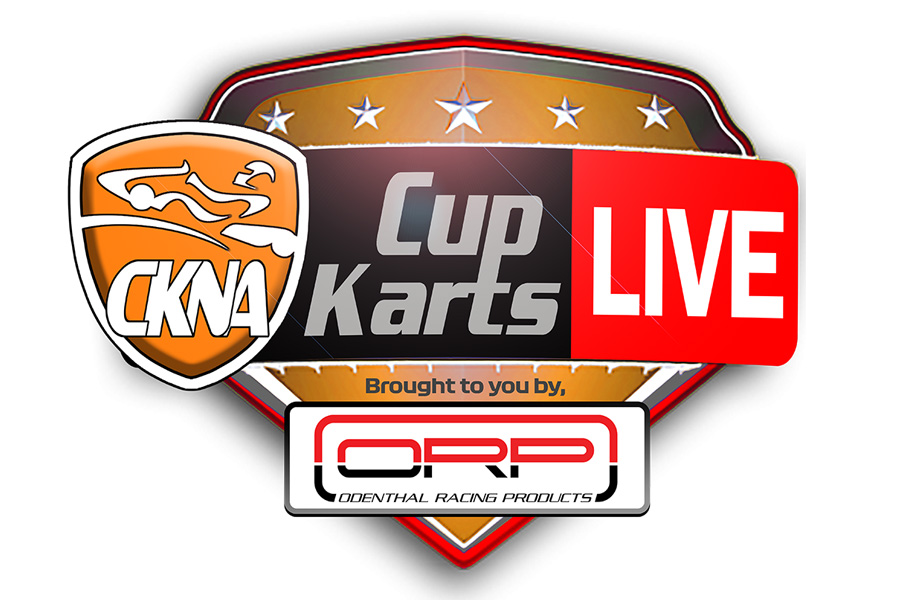 The fifth edition of the Cup Karts North America Grand Nationals will take to a new track layout at New Castle Motorsports Park this weekend (September 31-October 2), and those not in attendance will be able to follow the action both on the EKN Live page as well as CKNA's own Facebook page with a live streaming program that is being presented by Odenthal Racing Products. CKNA voice Dave MacIntyre will anchor the broadcast, and will be joined in the booth by veteran announcer Randy Kugler. The livestream is scheduled to air Saturday's heat races, as well as Sunday's LCQ's and main events.
Odenthal Racing Products is a long-standing and well-respected member of the karting industry and they produce the highest quality of engine mounts and clamps for the four-cycle community.  ORP has stepped up to the plate to offer product and swag to CKNA winners and competitors.
"Odenthal Racing Products is proud to be the broadcast sponsor of the 2021 CKNA Grand Nationals at Newcastle Motorsports Park, commented Alex Odenthal, from Odenthal Racing Products. "Greg (Jasperson) puts on a special event. We spectated at the SpringNationals in Charlotte, North Carolina in March and it was a great turnout, very organized, and filled with a lot of great driving, so we decided that we wanted to be a part of the Grand Nationals race at NCMP."
"This event has a tremendous turnout of drivers in every class, and is one of the biggest kart races of the year with over 375 entries! We love the fact that they do a huge raffle of prizes at the race, which makes it fun for all the drivers, so we donated a handful of mounts for all the race winners and some ORP swag for the raffle. We think this event is great for sport of karting; it's very well organized, it has huge turnouts and tons of prizes given back to the drivers! We couldn't be more happy to part of such an awesome event."
Follow all of the CKNA Grand Nationals action on their Facebook page, as well as on all of eKartingNews.com's social media channels.