Weekend Schedule Adjusted for 2021 IKF Sprint GrandNationals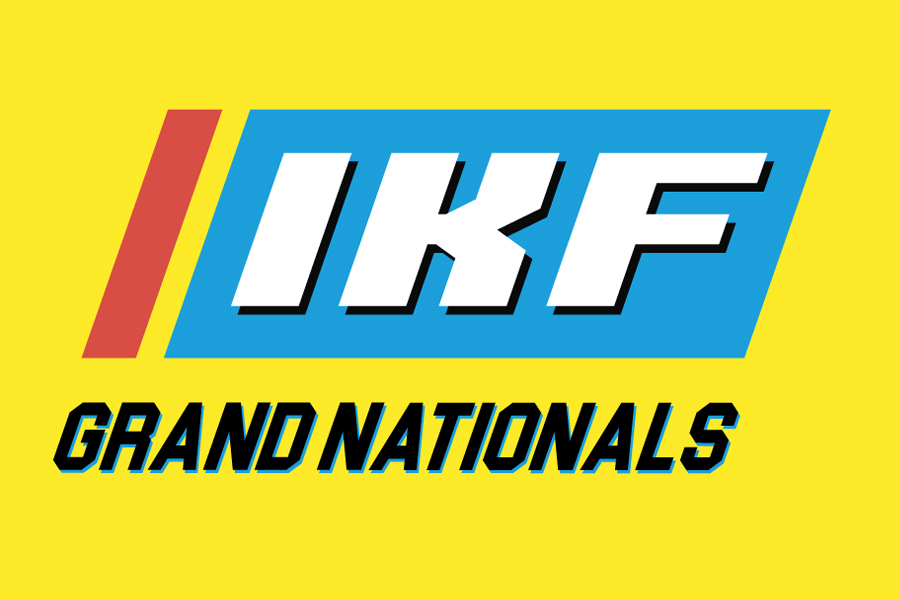 The 2021 IK Sprint GrandNationals is scheduled for October 15-17 at the Prairie City Kart Track in Rancho Cordova, California. Registration opened at the beginning of September with entries filling in for the nine categories set to do battle around the Northern California facility.
An adjustment has been made to the three-day schedule with qualifying moving from Friday to Saturday morning. Thus, the final round of heat races have been moved from Saturday to Sunday. The schedule format update is as follows:
Thursday, October 14: Move-In / Unofficial Practice
Friday, October 15: Official Practice / Free BBQ
Saturday, October 16: Warm-up / Qualifying / Heat 1 / Heat 2
Sunday, October 17: Warm-up / Heat 3 / Finals
A full detailed schedule can be found at the IKF Sprint GrandNationals page.
The following classes are offered for the 2021 IKF Sprint GrandNationals
Junior 1 206 presented by SpeedSense Motorsports
Junior 2 206 presented by Nash Motorsportz
Senior 206 presented by Nevada KartSport
Master 206 presented by Cole Nelson Racing / Invader Karts
Grand Master 206 presented by Thomas Fogarty Winery
KA100 Senior presented by West Coast Motorsports
KA100 Junior presented by Racer Motorsports
Mini Swift presented by Leading Edge Motorsports
80cc Shifter presented by Big Z Jerky Co.
The Friday evening free BBQ is presented by RLV.
Registration is open at the IKF MotorsportReg.com page until Monday, October 11. The $499 registration fee includes 1 set of Evinco race tires, Friday practice, race entry and driver's wristband.
Learn about the Prairie City Kart Track by visiting www.pckarting.com. For more information on anything related to International Kart Federation or the upcoming 2021 Sprint GrandNationals, please visit the website – www.ikfkarting.com – and be sure to follow the IKF Facebook page and Instagram account.