CKR USA Claims Wins at Spud Cup 2021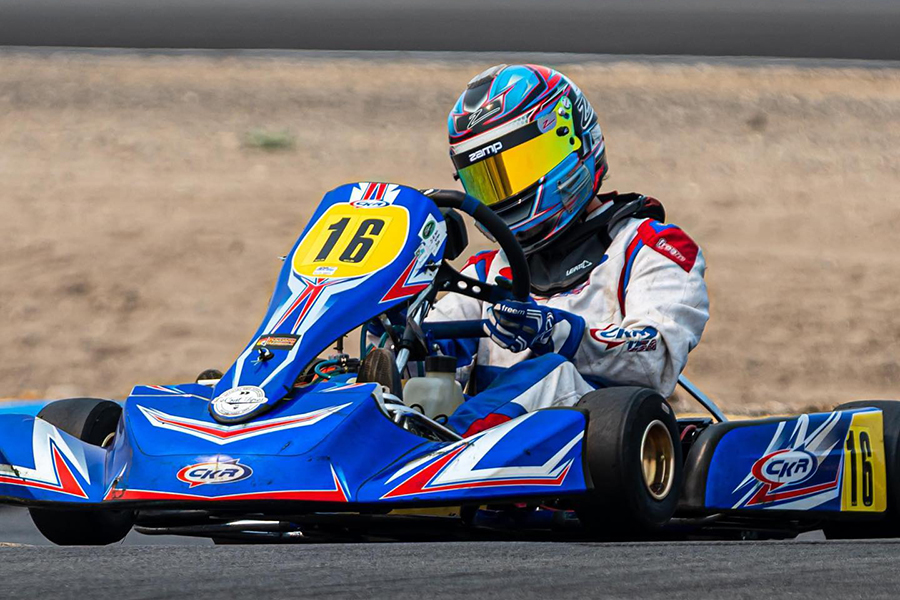 JR2 Success! Go CKR!
Feely WINS at SPUD CUP! The driver wheels his CKR Stingray to victory in JR2 at one of the largest 206 events in the region! After starting 3rd for the main and battling for the front position with two other drivers the standout from Meridian delivered on the white flag while patiently awaiting the opportunity! Congratulations to Blake and his team for an outstanding final!
Coffman impressive in Blue Shark
Tyler Coffman goes P5 at SPUD CUP after a P2 lap time in main event warm up with a box stock 206 engine! WOW! The chassis for Tyler was the new Blue Shark! Impressive!!
Stansberry wins another Semi
Nate picked up the Senior Semifinal 'B' at SPUD CUP and backs it up with a 4th place in the main event!! Another podium worthy drive at a major event from the sophomore driver on his CKR Stingray!
Speed from Owen
The driver from Washington was a sure bet for her first top ten amidst the Northwest's foremost JR2 206 drivers until an incident in the semi-final occurred while Lorelei passed for the lead causing a difficult starting position for the main event.
CKR USA is looking to attend the 4-Cycle Super Showdown on November 12-14 at the Phoenix Kart Racing Association in Glendale, Arizona. Team can provide arrive and driver, pit space, transport and data support. Interested customers contact CKR USA immediately by visiting www.ckr-usa.com