Quincy Grand Prix Confirmed for 2022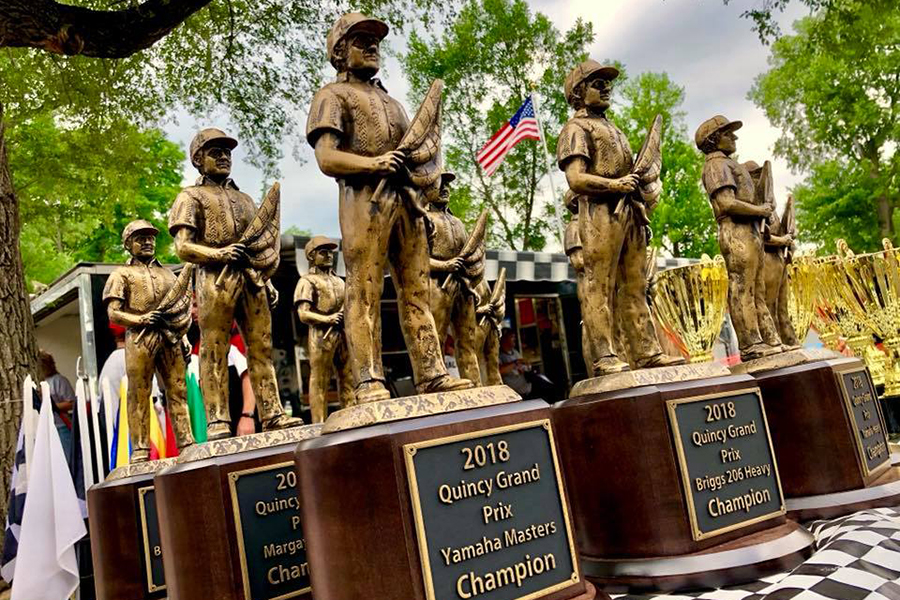 (Photo: Mark Schwigen)
The Quincy Grand Prix has enjoyed two comebacks. The first in 2018 when it returned to South Park in Quincy, Illinois following an 18 hiatus. The second was this June when karts made their way around 'The Park' after the 2020 event was cancelled due to the COVID-19 pandemic. Event promoter Terry Traeder along with the hundreds of spectators who continue to support the race weekend are gearing up for no more interruptions in the future Quincy Grand Prix events, including next year's race slated for June 11-12, 2022.
The Quincy Grand Prix welcomes racers from all over North America, competing in shifterkart, 100cc and Briggs 206 divisions, including the popular spec Margay Ignite program. The 2021 event featured four 'Pro' categories, featuring a $10,000 cash purse. Details surrounding the 2022 edition of the Quincy Grand Prix will be announced as the event draws closer.
Traeder also confirmed with EKN the new title to the upcoming Ignite Challenge presented by Hoosier Kartsport series finale. The inaugural Ignite Grand Nationals will take place at the TNT Kartways on October 23-24 in Taylor, MO. The super smooth, super-fast historic circuit along the Mississippi River will host the final two rounds of the 5-event, 10-round series championship. Traeder has confirmed a memorable trophy is being created for the winners of each class with lots of other prizes and local media coverage to welcome the Ignite drivers over the weekend. For more details, visit ignitekarting.com.
Be sure to follow the Quincy Grand Prix on Facebook along with www.quincygrandprix.com