Race Rotax Trophy Series West Set For Kick-Off
Iconic facilities to host events in August and October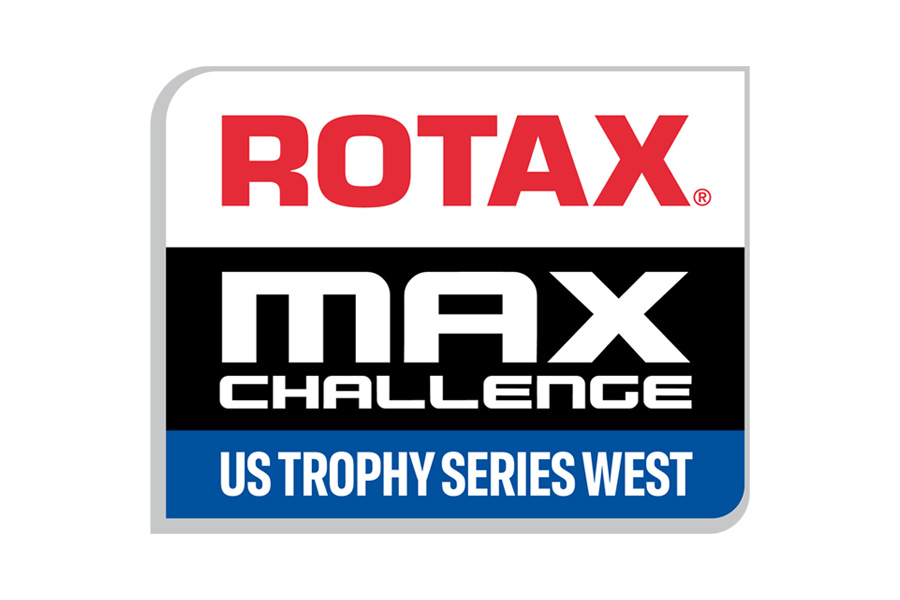 One of the single biggest karting events each year is the Rotax Grand Finals, which draws drivers and national teams to some of the top venues in the world. The next edition of the event is set for December 11-18 in Bahrain and, once again, Team USA is coming together to take on the international competition. The experienced staff at J3 Competition manages America's Rotax program, and they have a pair of series that will award the lucrative Grand Finals tickets to their champions. The Trophy Series East was completed in mid-July and added five racers to the national squad and the new Trophy Series West will do the same when it wraps up in October.
Rotax racing is most certainly back on the rise in the United States. After many incredibly well-supported years through to 2017, the Rotax program faded early in its final seasons, but now under the management of J3 Competition, it is once again growing roots through professional support in targeted regions of the country.
J3 Competition's approach with Race Rotax is to grow the platform as it was initially intended in the early 2000s, from the ground up through well-supported localized and regional two-cycle racing. The Rotax program's heritage was dedicated to affordable and reliable club racing, which would then feed an annual Grand National event to crown champions. Returning to this ethos, J3 Competition is focused on building the momentum of Rotax through mixed engine platforms at clubs and regions while operating elevated US Rotax Trophy series regionally to provide a platform on that level for competitors to be able to economically compete at the highest level. J3's aim is to return two-cycle racing to its prime in the United States by an 'inclusive' means, as opposed to an 'exclusive' platform that is geared toward top tier budget and traveling requirements.
"Our focus when we started the Rotax program holds true today – market growth," offered Justin Stefani, co-owner of J3 Competition. "We can say that just two full active years into the program the amount of new and organic competitor growth has been rewarding as we see continued momentum and growth in the program. The market can and has always been able to count on J3 Competition's commitment to servicing the karting community."
In keeping with this focus, J3 is promoting and running a pair of regional racing series in 2021 that will award the coveted Rotax Grand Finals tickets. The Race Rotax Trophy East Series was completed at New Jersey Motorsports Park in mid-July, with five drivers winning tickets to be part of Team USA for the 2021 Rotax Grand Finals in Bahrain. Justin White (Senior), John Bonanno (Masters), Jake Walker (Junior), Sebastian Rist (Micro), and Vivek Kanthan (Mini) all punched their tickets to wear the red, white, and blue in Bahrain.
The Race Rotax US Trophy Series is a study in design simplicity with a focus on just five categories from Micro to Masters, providing a clear path for each age group. This approach removes confusion and duplicated costs and entries which only serves to further dilute the sport. The Trophy Series West will also offer one local option category to allow local racers not yet part of the Race Rotax program to enjoy a well-run event at their track of choice. This additional option was requested by the local contingent to afford them the opportunity to take part in an elevated event and see the Rotax platform in firsthand action.
The series awards include a Rotax Grand Finals ticket to each class champion, while the category runner-up will receive a package for the 2022 Trophy Series West that includes paid entry and tires. The third-place championship finisher will receive tires for next year's series.
J3 is now ready to fill out their Team USA roster in the west with a pair of events that will take to two iconic facilities in American karting. The Trophy Series West will visit Grand Junction Motor Speedway in Grand Junction, Colorado on August 27-29 and the Phoenix Kart Racing Association track in Glendale, Arizona on October 1-3. Both venues have hosted major national events in the past and will roll out the welcome mats for the Rotax racers.
EVENT INFO:
2021 Trophy Series West Schedule:
August 27-29: Grand Junction Motor Speedway – Grand Junction, Colorado
October 1-3: Phoenix Kart Racing Association – Glendale, Arizona
Series Website: Click here
Registration Link: Click here