Michael Spear: 1945-2021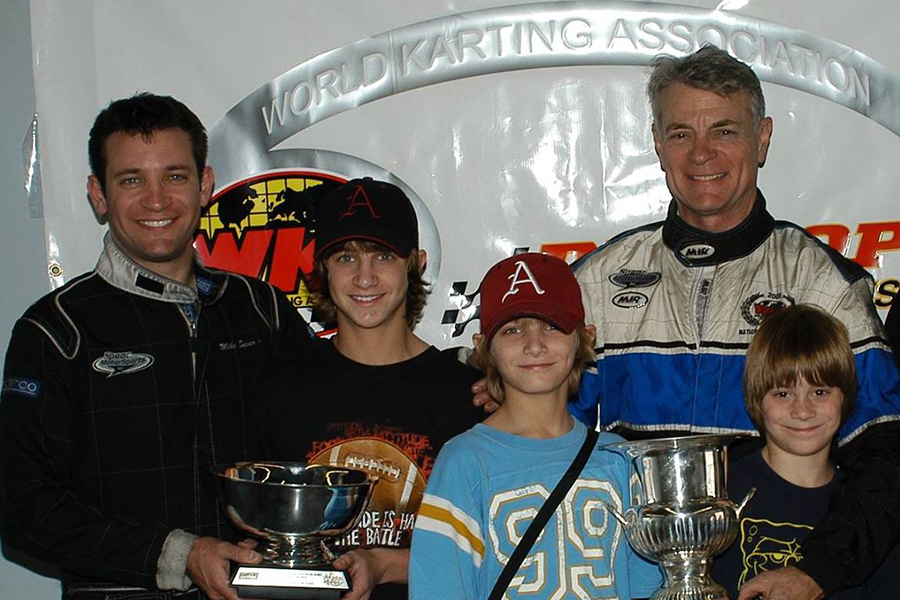 It is with great sadness that we must pass on news that veteran karter Michael Spear has passed away. Spear was a longtime member of the karting community. He and his son Mike Spear Jr. could be found at the road racing circuits, running in the laydown divisions while competing alongside each other. EKN would like to extend our thoughts and condolences to the entire Spear family.
---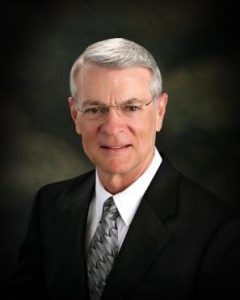 Michael Kent Spear 76, of Rogers, passed away July 26, 2021. He was born February 28, 1945 in Aberdeen, South Dakota to Carroll and Phyllis Spear. He was the eldest of 12 children, and grew up on a farm near Turton, SD. Mike graduated from high school in Brentford, SD and attended Northern State University in Aberdeen. He started his retail career in Aberdeen, in 1968 at J.J. Newberry Company. From there he transferred to different locations in Nebraska, Oklahoma, and Tennessee as an assistant and store manager. Later he joined Walmart where he became a store manager and was eventually brought into the home office in Bentonville, AR in 1976 and retired in 1998.
He loved anything with an engine. He started with riding and racing motorcycles. He then became interested in GoKarts and started racing those also, along with son, Mike. They made quite a team, and raced on tracks like Daytona, Road America, and Barber Motorsports Park, winning too many races to list. A long way from when he drove the first kart he built when he was 17 to school, and it caught on fire on the way. Just one of many stories from growing up on the farm. Daughter Stephanie was crew chief, recording laps and helping in the pits. Grandson Shane later became his grandpa's right hand man and he was so proud of him. Mike was a master mechanic and built all of his own karts and engines. We called him "Mr. Fixit" as he could fix anything no matter what it was.
When he stopped kart racing, he moved to dirt bikes. He also got his private pilot's license and enjoyed flying all over the country. He was proficient in the sport of shooting skeet/trap, and later competition target shooting. His latest hobby was riding a recumbent bike. It allowed him to get great exercise while riding the beautiful greenway trails and enjoying nature. He excelled in every hobby he took on and enjoyed every minute of all of them. He lived life to the hilt. He was loved dearly and will be missed by so many.
He is preceded in death by his parents and one niece, Crystal Torrez. Grateful to have shared his life are his wife Susan, two children Mike Spear (Tricia) and Stephanie Pack (Anthony); his siblings Carolyn (Mahlon) Harders, Janet (Bruce) Witter, Paula (Allen) Artz, Patty (Curtis) Rahm, Colleen Spear (Phil Bellis) Marianne Svec (John), Lisa (Brad) Berens, Shaun (Wayne) Barber, David (Sandi) Spear, Jim (Karen) Spear and Sherri (Rob) Aldinger; grandchildren Shane (Nicole) Spear, C.J. Spear, Christopher Ogle, Jenna Ogle, Eric Ogle, Charlie Pack, one great grandson, Luka, and many nieces and nephews.
A Celebration of Mike's Life will be held Sunday August 1st, 2021 at 2:00 P.M.
First Presbyterian Church
100 South Gutensohn Road, Springdale, AR 72762
In lieu of flowers please consider donating to one of the following charitable organizations:
WoundedWarriorProject.org
Hopeforlagonave.org