Exprit Kart: Pole Positions and Comebacks at the European OK/OKJ in Zuera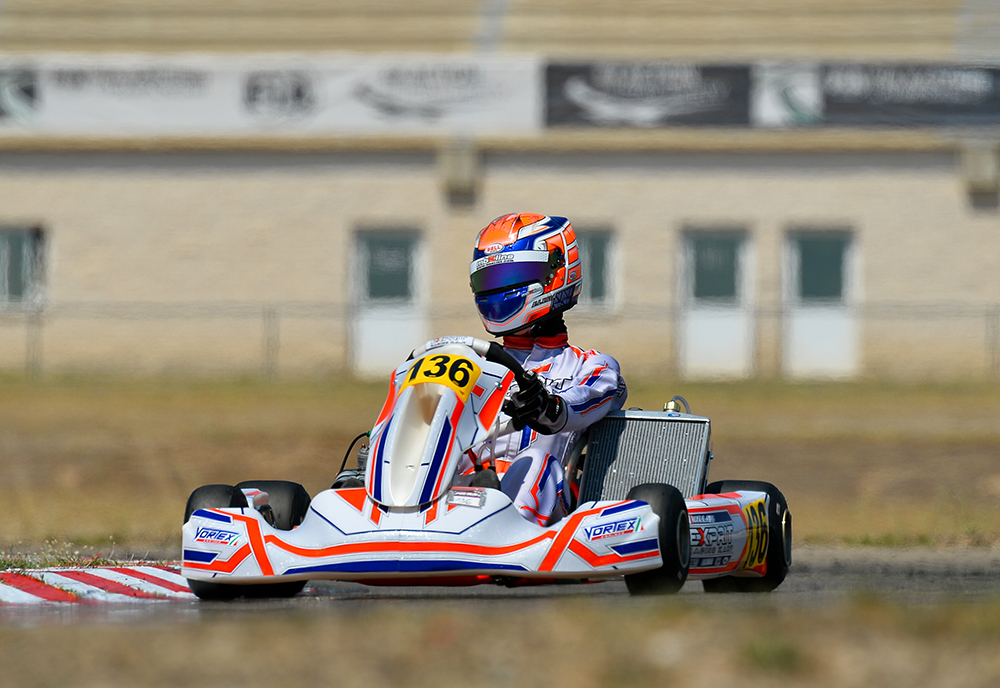 Our Exprit Noesis R chassis sets the best time in the "Junior" qualifying session on the occasion of the last round of the FIA Karting European Championship, reserved for OK and OKJ classes. Our Edoardo Ludovico Villa, in the final, completes a good recovery in the "Senior" class.
The 2021 season of the FIA Karting European Championship is over. On the occasion of the fourth round at the International Zuera Circuit, reserved for OK and OKJ categories, our Exprit Racing Team shows a good pace and excellent potential thanks to the Exprit Noesis R, powered by engines built and developed by Vortex, the engine division of OTK Kart Group: the DST for OK and the DJT for OKJ.
In OK class, Edoardo Ludovico Villa confirms his skills which, together with our chassis, allowed him to get the podium in the first round of Genk. The Italian driver goes to the final with a position in the last rows, because of an unlucky stop in the third qualifying heat which prevents him from reaching the Top 15. Villa avoids troubles at the starting grid, immediately goes straight in the Top 10 with a great recovery and controls the race until the chequered flag: ninth place and 18 positions gained than the starting grid are a good haul considering this was his second experience on the Spanish circuit.
In OKJ, Reno Francot starts the weekend immediately uphill with a stop in the first qualifying heat, but the Dutch driver does not give up and fights with a victory in the second heat, also signing the fastest lap. In the final, Francot kept himself safe from the collisions which eliminate almost half of the starting grid and finishes not far from the Top 15. Despite a good performance, Oscar Wurz does not gain the access to the final due to a retirement which ruins his score in the qualifying heats. Also Alvar Siimesvaara and Benjamin Sylvestersson don't take part in the last race of the Spanish weekend, due to some retirements and several penalties that damage their chances of getting a position on the starting grid.
Our Exprit Noesis R chassis, always in the "Junior" class, signs the pole position in Friday's qualifying with a timing of 1:03.256 signed by Kai Sorensen.
The summer break begins for our Exprit Racing Team. The next calendar appointment will be the first round of the WSK Open Cup (September 15th – 19th) at the South Garda Karting.