Kosmic Kart in Zuera Prepares for the Last European Round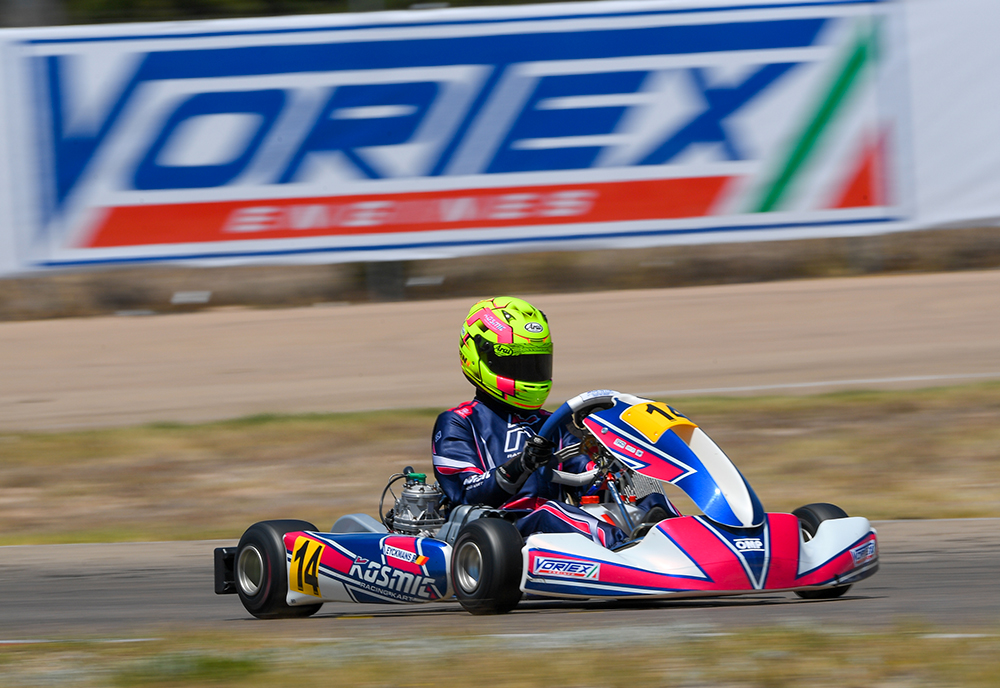 Our Racing Department attends the second round of the Champions of the Future at the circuit of Zuera. The Spanish track will also host in a week's time the last round of the FIA Karting European Championship for OK-OKJ categories.
It was a real weekend of general tests for the Kosmic Racing Department the one just lived in Zuera, Spain. The second appointment of the Champions of the Future is useful for our sports division to collect useful information in view of the last round of the FIA Karting European Championship to be faced, as usual, with our Kosmic Mercury R chassis powered by the DST (OK) and DJT (OKJ) engines by Vortex.
In OKJ class, Ean Eyckmans is among the protagonists of the Spanish weekend. The Belgian driver, who showed to be fast during the first round in Genk already, scored a series of excellent results in the qualifying heats: a second place, two thirds and two fourths. Eyckmans consequently grabs the second position on the starting grid for the Sunday's final, but the events of the race prevent him from maintaining the top positions and therefore he finishes not far from the Top 10.
Menyhért Krózser is in the middle of a growing path within our team: he scores some interesting recoveries in the qualifying heats but slows down his way because of two retirements. Hugo Herrouin raises the white flag, instead, in the Second Chance Heat and is already working for the next events of the calendar.
In OK class, Luigi Coluccio starts the weekend well with a solid Top 5 in the qualifying and confirms the same position at the end of the qualifying heats. Unfortunately, the Italian driver is pushed on the grass by a rival during the pre-final and retires from the race: this ruins our driver's performance who, despite this, takes part in the final and recovers 4 positions. Similar fate for Sebastian Gravlund: the Danish driver reaches the pre-final with a recovery of 17 positions in the qualifying and eliminatory heats, but then he is involved in an accident which relegates him to the bottom of the final grid. Gravlund, like Coluccio, overtakes several times and climbs 7 positions. Difficult test for Jakub Rajski who puts all his efforts on running kilometres on the Spanish track in view of the European commitment.
The Kosmic Racing Department remains in Spain: our team will take part in the fourth and last round of the FIA Karting European Championship for OK and OKJ classes, still on the Zuera circuit (July 22nd – 25th).