Reggie Fulks Memorial Enduro Karter Support Award Established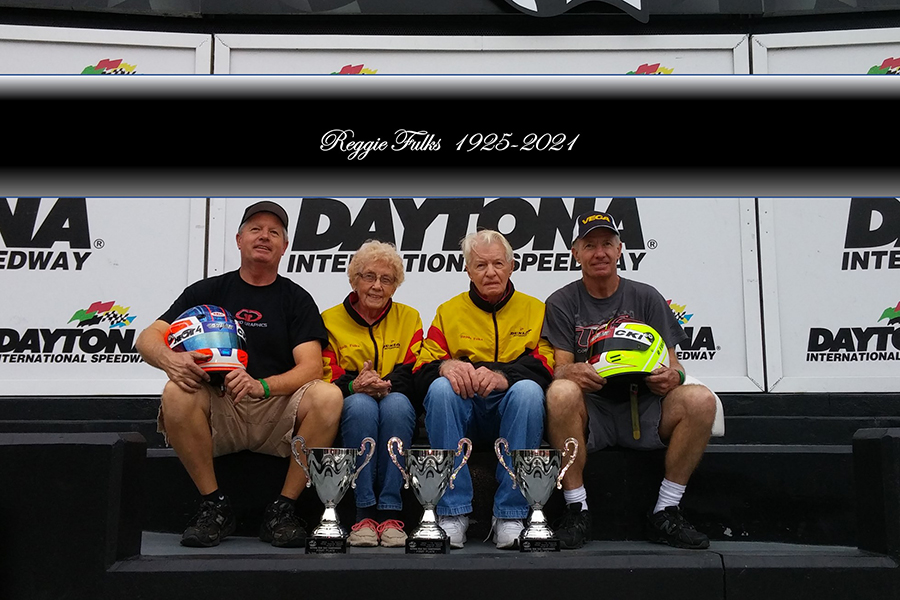 (Photo: Margay Racing)
Over the Fourth of July holiday weekend, the karting community lost one of its founders in Reginald E. Fulks (1925-2021). A native of Illinois, Reggie lived a full life that included his marriage to Barbara for almost 70 years, and their three kids. Two of his children – Randy and Rick – joined him in his love for karting. The Fulks family has been a mainstay in the sport of karting for decades. Reggie was inducted into the World Karting Association Hall of Fame in 1998, with Randy joining him in 2007 and Rick joining them both last month during a ceremony at the Quincy Grand Prix.
The term 'Regitized' was not only used to describe the preparation and innovation of his own equipment, it also came to symbolize the help that Reggie gave to competitors. To honor and Reggie's love of karting, the Fulks family has established the 'Reggie Fulks Memorial Enduro Karter Support Award'. This award is to be presented to a competitor in the road racing laydown divisions based on nominations from fellow karters for a one-time monetary award. A four-person independent selection committee has been established to select the winner.
The purpose of the 'Reggie Fulks Memorial Enduro Karter Support Award' is to help the deserving winners with their racing budget.
"We know many in the karting community want to honor the legend that is and was Reggie Fulks," stated the Fulks family. "It's for a racer who may struggle to make it to the races, or someone who needs new equipment, and it can be a person who just pours their heart and soul into this sport without much to show for it. This award can be for any of them. Our goal is to honor Reggie's memory and provide an opportunity for everyone in the karting community to be a part of Reggie's legacy."
Nominations are due by August 13 via a private message through the Reggie Fulks Memorial Enduro Karter Support Award Facebook page. When nominating your choice, please include a few sentences as to why this karter is deserving of the award, and why they would represent and appreciate the philosophy of being 'Regitized'. What is their history in enduro karting? What challenges do they face in getting their equipment prepared and getting to the track? Speak from the heart and provide as much information about the nomination as you can.
The award will be presented on Friday, September 24 at the Pittsburgh International Race Complex event hosted by Dart Kart Club.
A GoFundMe has been established to help raise funds for the Reggie Fulks Memorial Enduro Karter Support Award with anyone wishing to contribute to this memorial may do so. With the outgrowing support for the fund, the 2021 edition of the Reggie Fulks Memorial Enduro Karter Support Award will feature multiple winners. The committee will be selected more than one recipient based on the amount nominations and money raised. All money raised from this will be given to the selected racers.