Exprit Kart Collects the Top Five in Sarno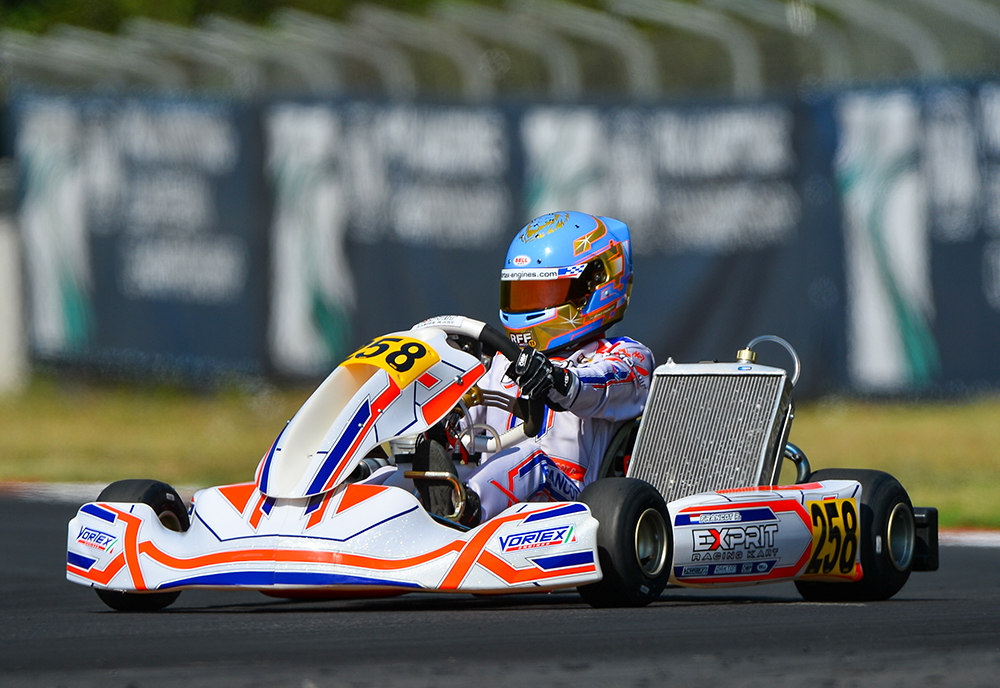 Our Exprit Noesis R chassis is among the best five chassis in the final of the OKJ class on the occasion of the third round of the FIA Karting European Championship. Reno Francot is, on the other hand, the best classified drivers among the Racing Team's ones.
The Naples International Circuit welcomes the Exprit Racing Team for the third round of the FIA Karting European Championship of OK-OKJ classes. In Sarno, our sporting division does not get the expected results, but, despite the difficulties, is still able to show all the potential offered by the Exprit Noesis R chassis, equipped as always with the Vortex engines – the DST for the OK class, the DJT for the OKJ – of the OTK Kart Group.
In OKJ category, Reno Francot starts the weekend uphill with a qualifying session below his potential, but our driver leads very good qualifying heats: a fast lap, two Top 5s, and constant recoveries allow the Dutch driver to gain 15 positions, useful to enter the final in the middle positions of the starting grid. Francot performs well in the Sunday's race and crosses the finishing line among the best 15 drivers of the "Junior class".
Unlike their teammate Oscar Wurz, Alvar Siimesvaara and Benjamin Sylvestersson do not take part in the final due to some penalties and withdrawals during the qualifying heats, which prevent our three drivers from showing their real potential.
Good performance for Yevan David. The Sri Lankan driver, also at the wheel of an Exprit Noesis R chassis, is always among the fastest drivers throughout the Italian weekend: third position in the qualifying heats, a win in the qualifying heats and a fifth place in the final of the category.
In OK class, also Edoardo Ludovico Villa has to raise the white flag. The Italian driver, who we remind, has conquered our first European podium on the occasion of the first round in Genk, has to make his way from the bottom already in the qualifying session and, despite some overtaking in the qualifying heats, his efforts are not enough to get a ticket for the final.
New challenges for the Exprit Racing Team. Next week (July 15th – 18th), our team will race on the circuit of Zuera, in Spain, for the second round of the Champions of the Future, with the OK and OKJ classes as protagonists.