Xtream Rock Island Grand Prix Race Registration is Now Open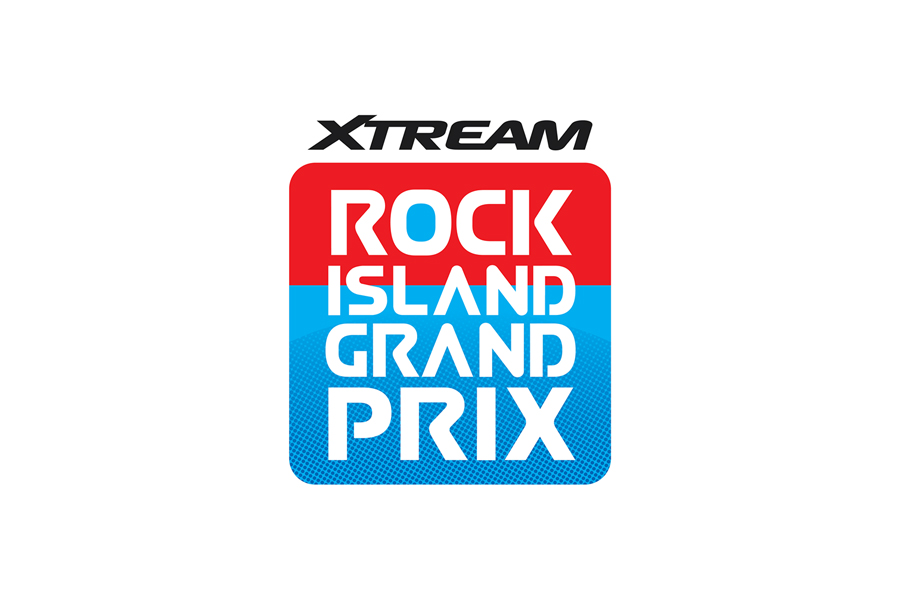 Registration is now open for the 17 classes to be featuring at the 26th running of the Xtream Rock Island Grand Prix, the world's largest karting street race. This marks the first year of the event's operation with the National Karting Alliance.
Previously announced race classes include (not in race order):
*Briggs & Stratton 206 Medium 1 &2
*Briggs & Stratton 206 Heavy 1 & 2
*Briggs & Stratton 206 Masters
*Briggs & Stratton 206 King of the Rock money race
*Margay Ignite Senior 1 & 2
*Margay Ignite Masters
*Open Shifter
*Open Shifter Masters
*King of the Streets open shifter money race.
*100cc 2-cycle Senior class (for the IAME KA100, Rok VLR 100 and Yamaha KT engines).
*100cc 2-cycle Senior King of the Rock money race.
*Vintage classes for Mac, Yamaha and Open classes.
Spec Hoosier tires, purchased through the registration process, must be used for heat races and Finals in all classes except Vintage.
National Karting Alliance and Rock Island Supplemental Rules will govern the event.
To register, racers should go the Registration section of the race's website at racerockisland.info which can be found here:
https://nkaforms.formstack.com/forms/rigp_pre_entry_2021
An Event Briefing, Supplemental Rules and Class Structure can also be found on the Xtream Rock Island Grand Prix website here:
https://24a3d08f-64d6-41a7-a462-c2193e913d8b.filesusr.com/ugd/c15577_daabd0bc3587486687cc25387597f9f5.pdf
Through the United States Auto Club (USAC), the race will again be on the motorsports calendar of the Automobile Competition Committee for the United States (ACCUS), the umbrella organization for sanctioning bodies in the U.S. and official liaison to the Federation Internationale de L'Automobile (FIA). This makes it legal for anyone with an FIA/CIK license to race at "The Rock".
A room block for racers has been set up at the Holiday Inn in Rock Island. Races will once again be featured on the eKartingNews Trackside Live stream.
"The Rock Island Grand Prix has been part of the NKA family for decades, and we couldn't be more excited to play a larger role in the production of the 26th running of this great event. Our aim is to bring things we have learned in over 36 years of event production in various disciplines to the event while still maintaining the things that have made RIGP the greatest street karting race in the world," said Joe Janowski, CEO of National Karting Alliance.
Watch the Xtream Rock Island Grand Prix website, racerockisland.info, and social media for rules and more race details.
The Grand Prix is the biggest weekend event of the year in Rock Island and race organizers are also planning expanded festival weekend activities this year, with new activities being planned for both race teams and spectators.
Rock Island is located in an area known as the Quad-Cities, equally divided between Illinois and Iowa, with a metropolitan population of 400,000. It is home to the Rock Island Arsenal military base and corporate headquarters for John Deere in Moline, Ill. It is served by the Quad-City International Airport and is at the intersection of Interstate highways 80, 74, 88 and 280.
Teams at Rock Island in 2019 represented Illinois, Iowa, Minnesota, Michigan, New York, Ohio, Pennsylvania, New Hampshire, Missouri, Massachusetts, Indiana, Alabama, Florida, North Carolina, Texas, Kansas, Tennessee, Maryland and Arizona as well as Canada and Bermuda. There have been drivers from 8 foreign countries and 13 foreign winners.
Sponsors for the event include: Mediacom, Briggs & Stratton Racing, , Jumer's Casino & Hotel, Hoosier Tires, O'Reilly Auto Parts, Gett Industries, Modern Woodmen Financial/ Joe Schurr agent, Miller/Coors, RLV Tuned Exhaust, CBS TV4 / Fox 18 and CW, the local iHeart Radio stations: Q106, Fox Sports QC, WOC and WLLR, McDonalds restaurants, Schurr Power Racing Engines, Sunbelt Rentals, Johannes Bus Service, SCCA Great Lakes Region/ Rennkraft Motorworks, The Law Centre, Holiday Inn Rock Island, eKartingNews.com, Courtesy Car City, Gas & Electric Credit Union, Rogan Scale, Triple E Sales, Brenny's Motorcycle Center, Hakuna Matata Charters, Transmission Plus, Downtown Rock Island, Hiland Toyota, Quad City Camaro Club and Harden Motorsports.
For more information on the race, please visit racerockisland.info