Behind the Laptop: The Secret to the Future of Road Racing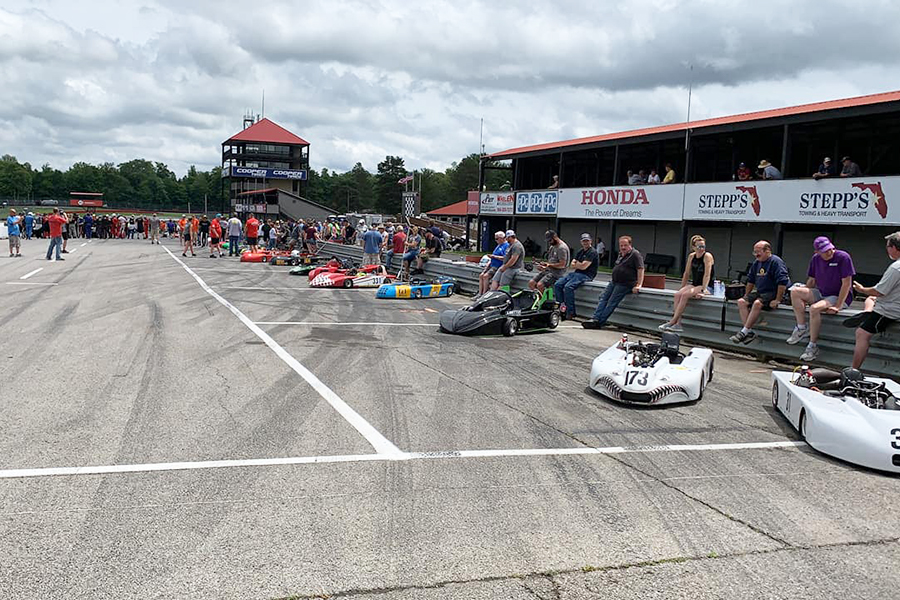 Dart Kart Club hosted 942 entries at Mid-Ohio Sports Car Course over Father's Day weekend (Photo: Dart Kart Club)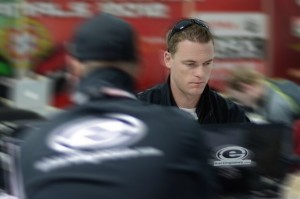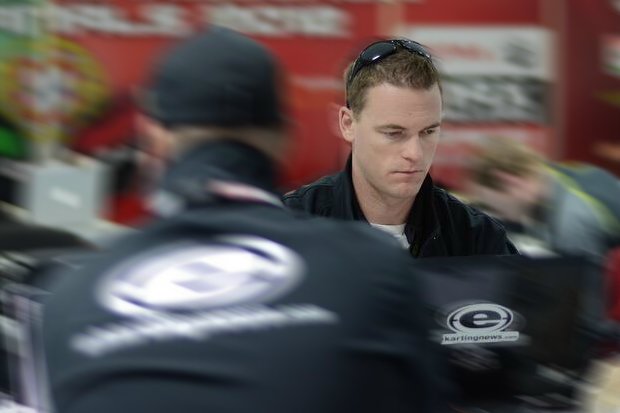 2021 has the distinction of featuring the most times I have been to road racing events in the last decade. Back in April, I had the honor of providing our EKN Trackside coverage for the World Karting Association Vega Road Racing Series event that was part of the Charlotte Motor Speedway Karting Challenge in Concord, North Carolina. This past weekend, I returned to the Mid-Ohio Sports Car Course in Lexington, Ohio for the first time since 2010 to take part personally in the annual Father's Day weekend with the Dart Kart Club.
Road racing…no, not IMSA, SCCA or any other car racing you might see on television. I'm talking about karts on road courses that are two miles and longer in length. This form of racing carries that distinctive name. In the past, it was always referred to as 'Enduro racing' because of the longer races that were offered. Road racing for karts is a unique niche of the sport here in the United States and around the world as well. It is however a big part of our sport's history, dating back to the early years in the late 50's to early 60's.
I personally have a long history with road racing, dating back to when I was still in diapers. My father is a life-long karter, and since I can remember, he brought me to many road racing tracks to watch him compete. I now live just 10 minutes away from my favorite road course facility – Grattan Raceway. My childhood memories are filled with cold October trips to Mid-Ohio, travelling down to Indianapolis Raceway Park, and eventually getting the opportunity to race on the big tracks myself – including Daytona International Speedway and Road America. In an instant, I was hooked. With work and family, my time as a racer is limited these days, so I haven't been able to compete at venues like theses in many years.
But before all that, I did just about everything there to do surrounding a road racing event, aside from being an actual race director or tech director. I've run the grid, been the flagman, worked registration, scoring (electronic and paper back in the day), and the scales, I've worked a corner and I've helped on track pick-up. For a few years, I served on the Michigan Kart Club board, even as Vice-President while I was in college. During that time, I helped promote and organize the Mid-States Enduro Series. In its early years, the series was a joint venture between the MKC and the Dart Kart Club, who run the karting events at Mid-Ohio Sports Car Course. My involvement helped branch it out to work with surrounding clubs and series, including the Woodbridge Kart Club, K.A.R.T. and Badger Kart Club with their Road America Super Nationals. I was one of the point people involved, helping to negotiate the series schedule, along with the daily schedules as it was combining series, club, and local classes all together. Then, Bill Anderson and I produced a series rulebook, sent it to printers and promoted the program around the Midwest and throughout the country – all before social media.
To be honest, it was like taking a college class with an internship to understand what it was like running a non-profit business. Everything we did was for the clubs and series, all volunteer work without a single paycheck. We did it because we wanted to see the sport grow and to help the clubs host the biggest events they could. Who doesn't want to race against big fields and the best drivers each weekend?
One of the key words in that previous paragraph is 'volunteer'. It is a sector of the sport here in the United States that we have seen decline over the last 20 years. Something that I noticed about the weekends in Charlotte and this past trip to Mid-Ohio, is that many of the same people are in the same positions for the organizations. I love the fact that people are so in love with the sport, they dedicate themselves to these same events for decades, all focused on providing the opportunity for people to race. What I question is with the same people in the same positions, what happens when they decide to step away?
I saw it myself that when I left the MKC organization and stopped promoting the Mid-States program, numbers fell in the area for road racing. I'm not saying I was the reason, as there were a number of factors that helped in the decline. MKC still had many of the same people doing the same positions, and eventually it folded. This is my worry for the Dart Kart Club and other organizations, as they are the same people from 17 years ago when I left MKC.
What DKC has going that MKC did not, is a headline event – such as the Father's Day weekend at Mid-Ohio – with at my count a total of 954 entries. This is something we have not seen since the end of the 1990s and early 2000s when the Badger Kart Club would host over 1000 entries over their three-day weekend at Road America. When entries get this large, the need for workers increases. It's no different from what we see at the sprint track, as you know there is a need for more staff when an event goes from 100 entries to over the 200-entry mark. An extra person or two on grid, additional sets of eyes around the track, more corner workers, added staff to the tech area, and so on.
The need is out there for more people to volunteer their time, be it one hour a day during the weekend or away from the track to help promote and put together these events in order for road racing to continue. Because as we saw, people want to hit these destination tracks and race around the same tracks they see on the television.
The arrival of new people to the genre of road racing continues to be the catalyst to its health. At a time in recent years, road racing appeared to be a dying form of karting. But as of late, it has received a boost in numbers with more karters enjoying the more laid back format, less stress, and higher speeds of road racing. Year after year, the same thing is said about road racing. How can we make it better and how do we make it grow?
Growth was something we saw this past weekend at Mid-Ohio with the Dart Kart Club. It was a joint event, featuring classes from the WKA, AKRA, CES, KART and Woodbridge Kart Club organizations. This included combining the different classes for all the organizations together, thankfully with several crossovers that are the same. But in order to help fuel that growth, there needs to be more support trackside from kart shops and 'teams'. With over 300 drivers and over 900 entries, there is a need to help service all those numbers. L.A.D. Specialties was front and center in the garages, busy with customers all weekend long. Hoosier Kartsport, along with Vega tires, were on hand to help provide new tires for those on site. Precision Karting Technologies, Fisher Racing Engines, and West Racing, were among the handful of shops available.
In my opinion, it is not enough. We MUST have more chassis importers, dealers and kart shops looking at road racing as a viable trip for business with these types of numbers. My father was at the Cup Karts North America event in Norway, Illinois, and convinced a couple long-time sprint racers to come to Mid-Ohio. Just the sessions on Friday were enough to sway them to become road racing fans and are now hooked.
And that is the challenge now. Getting kart racers who have never been to a road race to do so before the season is over. Below is a list of the road racing programs throughout the country. Find one in your area and get to the track.
Specifically, for the west coast, the US Karting Grand Prix on July 23-25 at the Utah Motorsports Campus is the perfect solution for those on the western half of the country. Karts have not been to the road race course in years, and there is no other circuit like it in the USA. I also call out those teams and kart shops in the Midwest and northeastern area to pencil in the September 24-26 weekend on their calendars for the Pittsburgh International Race Complex road race with Dart Kart Club. No, not the sprint track, but the 2.78-mile full circuit that I am told is even better than racing at Mid-Ohio. There are no races along the eastern half of the country for regional or national level that weekend. Take two or three guys in Briggs 206, or 100cc, TaGs or shifters, and road trip up to Wampum, PA for a weekend of speed and fun.
After all, speed and fun are the reason we are karting in the first place!
World Karting Association (Eastern USA): worldkarting.com
AKRA (Northeast USA): akraracing.com
CES (Great Lakes): championshipenduro.com
Woodbridge Kart Club (Northeast USA): woodbridgekartclub.com
Southern Kart Club (Southeast USA): southernkartclub.com
KART (Central USA): kart.org
ICP Cup – Road Race (Pacific Northwest): portlandkarting.com
NCK Road Racing (California / Nevada): nckroadracing.com
Southwest Karters (Arizona / New Mexico): southwestkarters.com