TecnoKart USA Claims Podium Finishes at Road America for Route 66 Sprint Series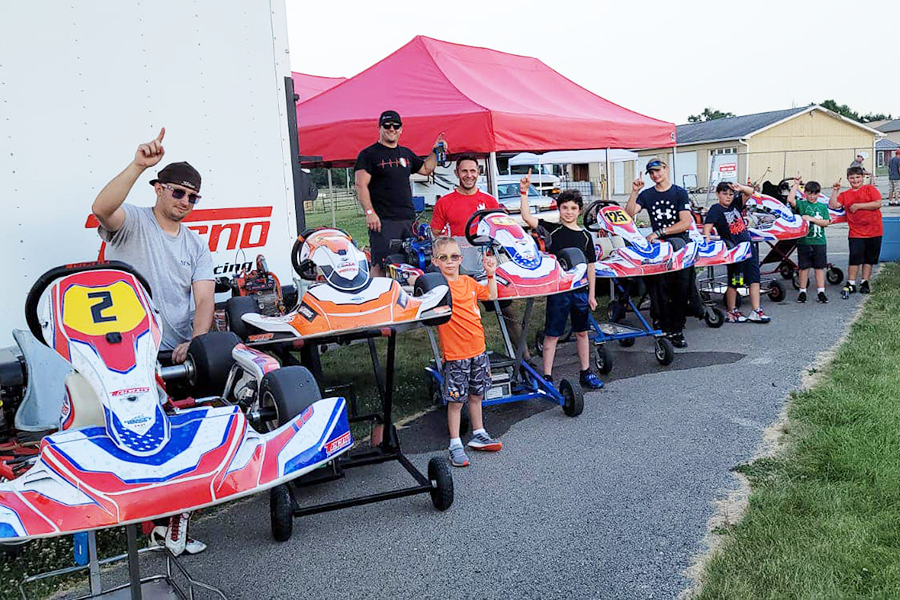 Based in the Chicago area, TecnoKart USA has had a busy and successful month of June at both the local and regional level. The home track for TecnoKart USA is the Concept Haulers Motor Speedway in Norway, Illinois. The team raced at the facility's club event on June 19, and then travelled to the CTECH Manufacturing Motorplex at Road America for the second event of the Route 66 Sprint Series.
In Norway, TecnoKart USA had drivers in all the Briggs & Stratton 206 categories from Sportsman to Senior. Acen Dramaliev and Justin Bolen each took home two podium finishes aboard the Tecno Sportsman TR28. Dramaliev was second in Race #1 and grabbed the victory in Race #2, setting a new track record for the LO206 Sportsman category with a 55.933-lap. Bolen went on to record two third-place results. JD Wright rebounded from a DNF in the opening race to drive to fifth in the second.
Joseph and Joshua Bolen represented TecnoKart USA in the LO206 Junior division, each standing on the podium. Joseph was third in Race #1 with Joshua sixth. Joshua was able to improve to a runner-up result in Race #2 with Joseph classified fourth.
Another victory on the weekend came in the LO206 Senior class. Jake Bolen and Corey Domenick ran third and fourth in the opening main event. In Race #2, they went 1-2 with Bolen earning the victory while setting a new track record with Domenick in second, both aboard the Tecno TR428.
TecnoKart USA added to the hardware total on the month at Road America for the second event of the Route 66 Sprint Series. Corey Domenick was a rain master, setting fast lap in the Briggs 206 Medium category in a runner-up performance. Bacon Zalenka also scored a top-five in the Briggs 206 Junior category by placing fourth in the wet. The following day, Zalenka went on to set fast time in qualifying, but ended up repeating in fourth position for the main event.
Next on the calendar for TecnoKart USA is the United States Pro Kart Series event at Road America on July 9-11. They resume the Route 66 Sprint Series program on August 28-29. Testing surrounding their 2-Cycle program at the Badger Kart Club Wolf Paving Raceway along with the TaG Masters Championship event on July 18 will be part of their program for July. Head to TecnoKart USA Facebook page or email sales@tecnokartusa.com for more information on the TecnoKart chassis line.