KPX Karting Championship 'Battle for the West' Set for August 21-22 at Buttonwillow
One of the major 'Operation Grassroots' events scheduled for the 2021 season on the west coast is the KPX Karting Championship 'Battle for the West', which is set for August 21-22 at the Buttonwillow Raceway Park. The KPX Karting Championship was established in 2015 from a Facebook page, which was focused on having one big race for the then-four participating club tracks based in Northern California. Over the last five years, the program has grown to be one of the top regional programs on the west coast and across the nation, for that matter, and is still focused on the grassroots racers and classes.
The 2020 season was cancelled due to the COVID-19 pandemic and the guidelines put in place surrounding their participating tracks and clubs in California. This year, the program is thriving once again, welcoming over 100 drivers over their first three rounds of the 2021 championship with events at the Shasta Kart Klub in Redding, California (April 10-11), Stockton Lil 99 Kart Track (May 29-30), and the Blue Max Kart Club in Davis, California (June 19-20).
The second half of the 2021 KPX Karting Championship program takes competitors to the Northern Nevada Kart Club in Reno, Nevada on the July 10-11 weekend. The series returns to NNKC on September 25-26 for Round Five with the series finale scheduled for October 16-17 at the Prairie City Kart Track in Prairie City, California.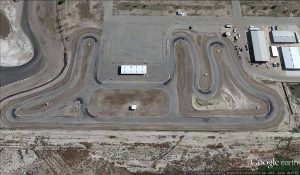 The one-off KPX 'Battle for the West' is a non-points event, focused on bringing 'Operation Grassroots' racers together from up and down the west coast, and inviting those across the country to enjoy two days of racing in California. Action begins on Saturday, August 21 with practice and qualifying, as Sunday, August 22 hosts an entire day of racing. A unique point scale will be established for a 'North vs South' and possibly even an 'East vs West' challenge for all the categories, with special presentations during the podium ceremonies.
Class structure for the KPX Karting Championship program is focused on the Briggs & Stratton and IAME divisions. Junior 1 (Sportsman) and Junior II are joined by Senior and Masters for Briggs 206 competition. The KA100 engine package will have categories for Junior, Senior, Masters and Super Masters divisions, and there will also be a Mini Swift class for drivers ages 7-13. The Kid Kart division featuring the Honda GXH50 powerplant rounds out the class roster.
Details surrounding the event are in the final stages of confirmation, with registration, weekend schedule and web page to be released in the coming days. For now, head to www.kpxracing.com and follow them on Facebook.