Orsolon Racing's Tiago Goncalves Focused on Winning in America
Brazilian karter tackling US karting scene with competition in several series and events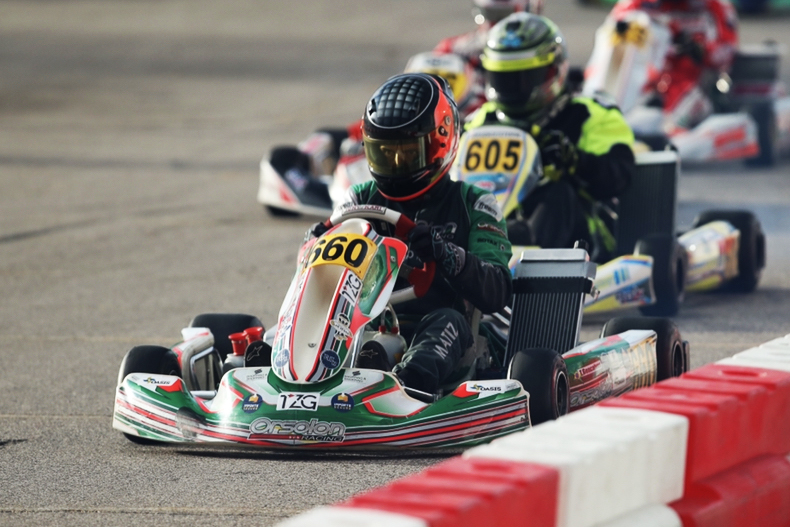 Brazilian Tiago Gonçalves is tackling several different US karting series in 2021 with Orsolon Racing
Brazilian kart racer Tiago Gonçalves is diving into the deep end of the America karting scene this year, competing with Orsolon Racing in a number of racing programs in assorted Masters categories. Tiago's primary focus is the AMR Homestead-Miami Motorplex Presented by MG Tires 'Karting Challenge' club series, but he will also venture out of Florida to race in the United States Pro Kart Series, and both the ROK Cup USA 'ROK Vegas' and Superkarts! USA SuperNationals in Las Vegas in November and December. Gonçalves is competing at the Masters level in the United States and runs Senior in Brazil.
The 41-year-old made his debut on the US racing scene last fall at the ROK Cup USA 'ROK The RIO' event in Las Vegas, finishing eighth in the main event. This season, Gonçalves missed the opening round of the Karting Challenge in Homestead, but has contested the last three events in their TaG Masters class. In Round #3 of the series, held on the May 16 weekend, he finished second after leading a majority of the event only to have a flat tire steal away certain victory. Recently during the June 13 weekend, he qualified second and then finished third in the Prefinal, before having to storm back after an early-race crash to salvage a fifth-place finish. Gonçalves now sits third in the overall standings, just 56 points behind the class leader. Tiago also competed the USPKS event at New Castle Motorsports Park in May, getting his first taste of the competition in that extremely-challenging series.
Tiago will continue his training with Orsolon Racing, focusing on non-stop testing to take a run at the club championship in Homestead. In the immediate future, he is also training to return to the USPKS series at Road America in July and he's again intent of challenging for the win at the 2021 ROK Vegas event at Planet Hollywood in November. The plan is also to have the Brazilian make his first trip to the prestigious Superkarts! USA SuperNationals at the Rio Hotel in Las Vegas in December.
Away from his focus on the United States karting scene, Tiago also has plans to compete in the world championship event in Brazil and he also participates in races in Sao Paulo. In the São Paulo Cup, which is held at the Kartódromo International San Marino, he already won three races this season, and he is third in the points.