Kosmic Kart's Victory in the WSK Euro Series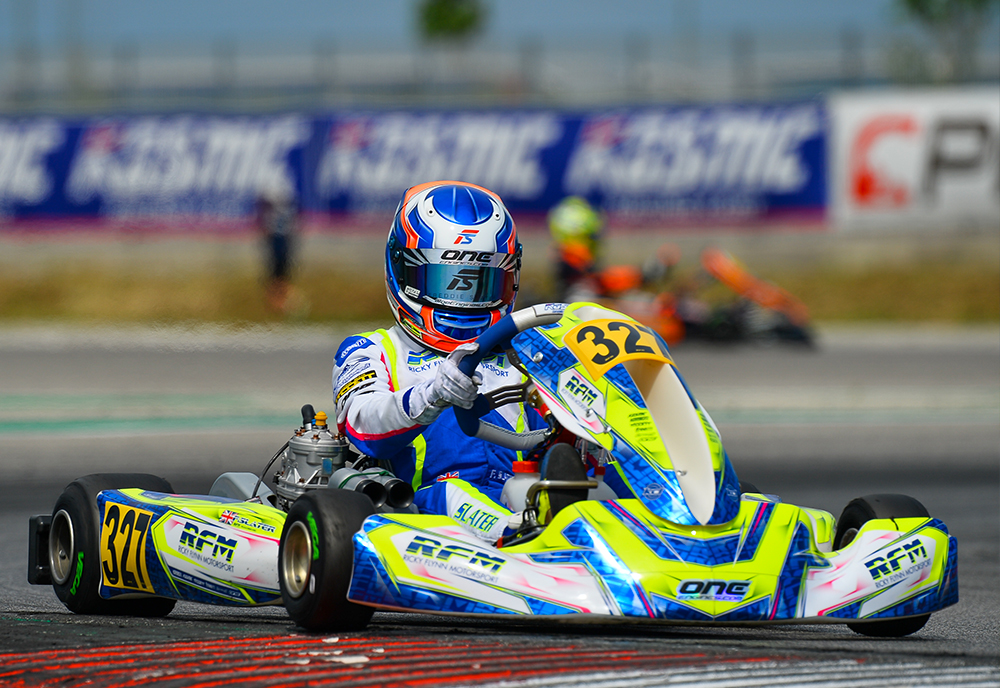 On the occasion of the second round of the WSK Euro Series, our chassis win in the OKJ class thanks to Freddie Slater and Ricky Flynn Motorsport, besides the podium gained also by Enea Frey.
Kosmic Kart conquers another success at continental level. After the two victories in Genk, on the occasion of the Champions of the Future and of the FIA Karting European Championship, Freddie Slater (Ricky Flynn Motorsport) achieves a success in the OKJ class also in the second round of the WSK Euro Series, on the Adria Karting Raceway circuit. Co-protagonist is, of course, our Kosmic Mercury R chassis, equipped with the DJT Vortex engine, but also in the OK class with the DST engine.
Slater is at the starting grid one of the favourites for the final victory, as the results of the qualifying heats show: three first places, one second and two fast laps which translate into the second place in the general classification. After the success in the pre-final, the British driver starts badly from the second position on the grid, but with a quick recovery he takes the lead on the second lap and keeps it until the chequered flag. Enea Frey (Ricky Flynn Motorsport) also scores two wins and three fastest laps in the qualifying heats and finishes the Sunday's race in third position. One round to the end, Slater momentarily takes the second championship's ranking position and has a good chance to fight for the title.
In OK class, Rintaro Sato (Ricky Flynn Motorsport) qualifies in the top ten for the final and during the 20-laps of the event and gains two positions to finish in sixth.