Face2Face: EP41 – United States Karting Grand Prix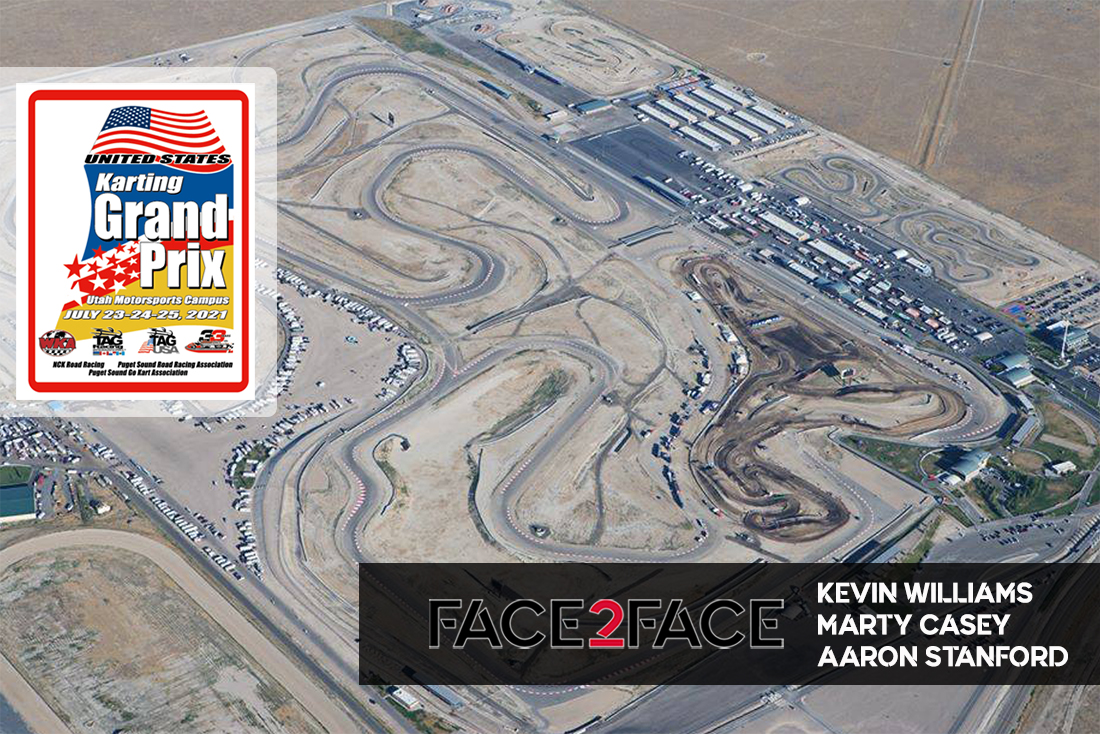 eKartingNews has launched a new program for social media and the EKN Radio Network – Face2Face. The show is broadcasted live over Facebook, with the audio version making its way to the only 24 hour / 7 days a week radio station.
A new and unique event, with multiple organizations coming together, is set to take place in Utah this July. The United States Karting Grand Prix is scheduled for July 23-25 at the Utah Motorsports Campus. Among those organizations involved include the World Karting Association, TAG USA International and the Puget Sound Road Racing Association. WKA President Kevin Williams, TAG USA's Marty Casey and Aaron Stanford from PSRRA join Rob Howden for this episode of Face2Face to discuss the sprint and road racing event.
Visit the EKN Podcast page or find all the podcast episodes on Podbean.com, iTunes, Google Play, or Spotify by searching EKN Radio Network.