Face2Face: EP39 – Andy Seesemann – California ROK Championship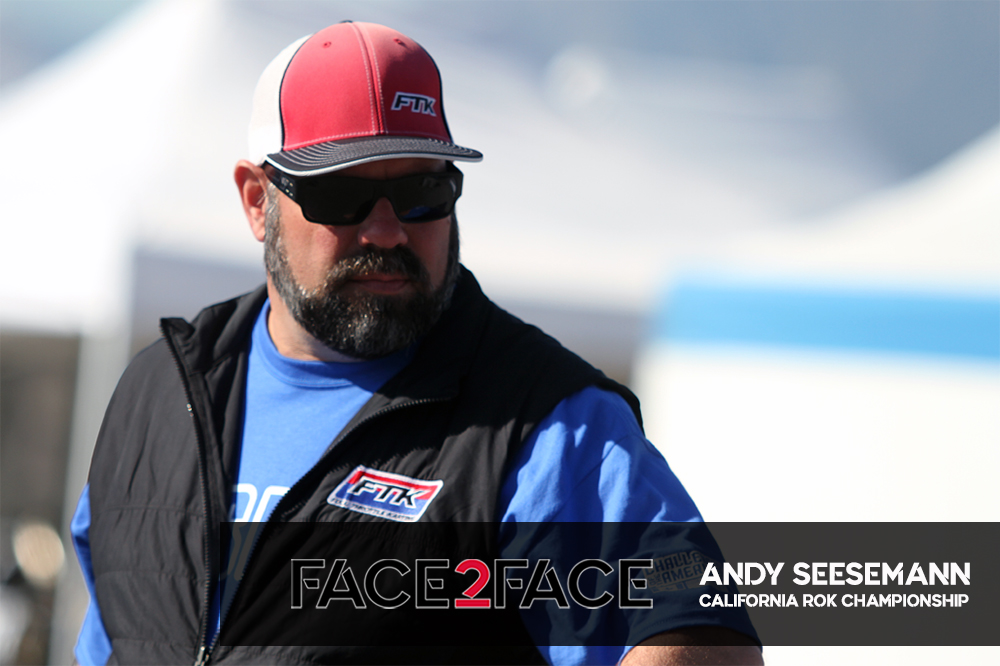 eKartingNews has launched a new program for social media and the EKN Radio Network – Face2Face. The show is broadcasted live over Facebook, with the audio version making its way to the only 24 hour / 7 days a week radio station.
The summer season is upon us as we are nearing the end of the first half for 2021. Among the summer programs in karting is the California ROK Championship. Series promoter Andy Seesemann joins EKN for Episode 39 of Face2Face with Rob Howden and David Cole. He discusses the series opener at Buttonwillow and the upcoming event in Sonoma, along with the highly anticipated double round weekend at Pat's Acres Racing Complex. Seesemann updates us on the schedule change for the series end and an brief outlook into the 2022 Challenge of the Americas.