European Experience in France for Our Exprit Racing Team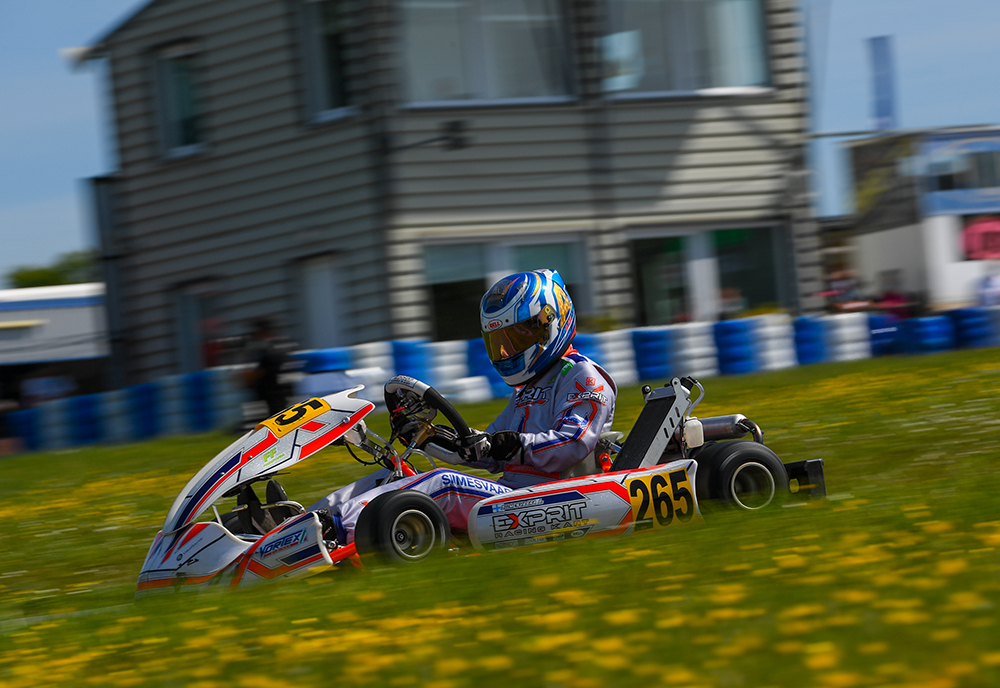 Our sports division is once again in the final in the OK class of the FIA Karting European Championship, this time on the Aunay-les-Bois circuit, with Edoardo Villa
The Exprit Racing Team continues along its path in the FIA Karting European Championship with the second round of the OK-OKJ classes at the Ouest Karting, near Aunay-les-Bois in France. On track, once again, our Exprit Noesis R chassis, equipped with DST (OK) and DJT (OKJ) Vortex engines.
Edoardo Villa is just back from his first European podium in Genk for our Racing Team and he attends the race with excellent credentials at the start of the OK class. The Italian driver works hard during the weekend and recovers 5 positions between the qualifying and the eliminatory heats, a result that gives him a well-deserved access to the final. Villa, used to making his way as the results of the previous events show, climbs up 6 positions in the final race of Sunday and finishes among the best twenty competitors of the category.
Uphill weekend for our drivers in the OKJ class. Put aside the first two events with our official colours, Reno Francot comes to France eager to get the pass for the final. The French driver unfortunately has not the luck he hoped for on his home circuit and a stop prevents him to attend the final; as proof of his speed, however, there is the second best timing overall in Sunday morning's warm-up. Oscar Wurz recovers several positions during the qualifying heats. It's a pity though that, on Sunday morning, a stop due to a collision with another driver doesn't allow the Austrian driver to run towards the final, despite a recovery of 14 positions. Difficult round also for Alvar Siimesvaara and Benjamin Sylvestersson: the two Finnish drivers continue their growth path within our Racing Team and will have the chance to improve their performances in the next appointments.
The Exprit Racing Team will be back in Italy in two weeks. Actually, from 10th to 13th June there will be the dispute of the second round of the WSK Euro Series, at the Adria Karting Raceway with our drivers of the OK, OKJ and MINI categories.