IAME USA Grand National Championship Set for July 29-August 1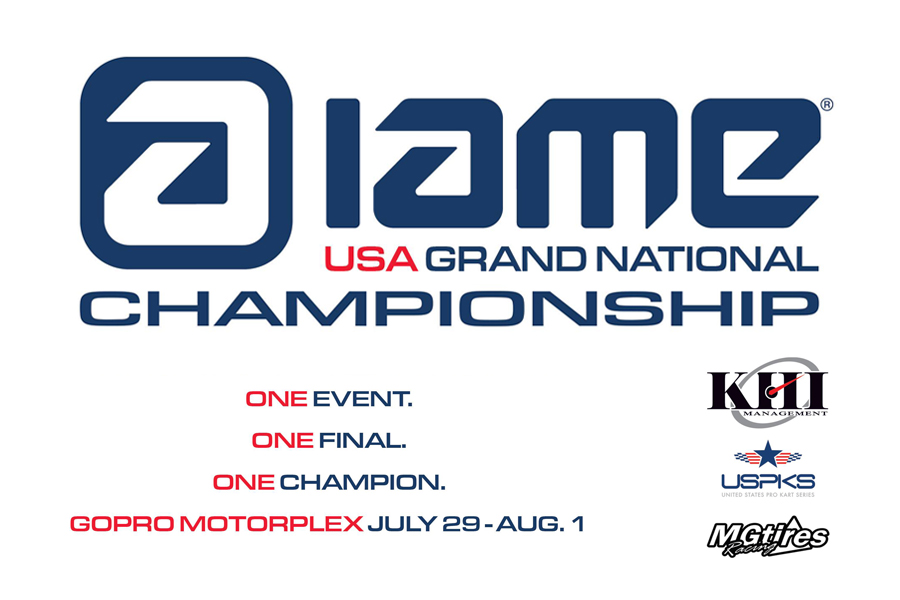 IAME competitors are set to enjoy a one-off event to help cap off the summer season. IAME USA East is set to host the IAME USA Grand National Championship event on July 29-August 1 at the GoPro Motorplex in Mooresville, North Carolina.
The four-day event will feature an official practice day on Thursday, July 29 followed by three full days of racing with Day 1 on Friday, July 30; Day 2 on Saturday, July 31, and Day 3 on Sunday, August 1.
Due to the response by competitors and limited space with the special events planned, event officials have capped the race to seven categories; Micro Swift, Mini Swift, KA100 Junior, KA100 Senior, X30 Masters, X30 Junior, X30 Senior.
The race will feature one champion for each of the seven categories. Prizes and other details, including possible multiple configurations and night racing, to be confirmed next week.
To stay updated, be sure to follow IAME USA East on Facebook and bookmark www.iameusaeast.com.