Exprit Ends 'Master Series' In Lonato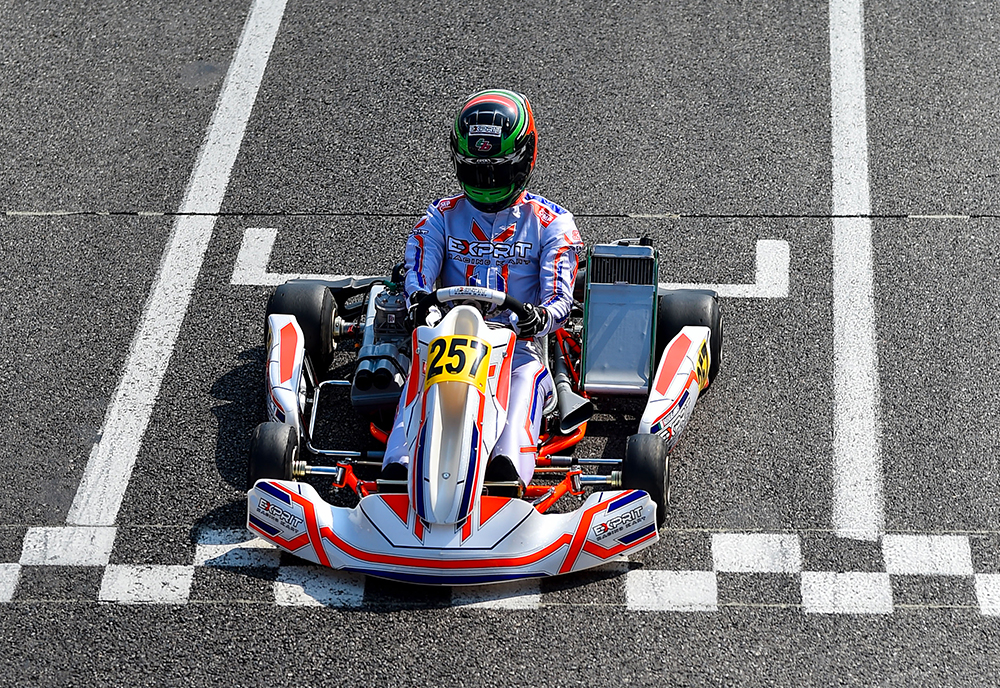 Our Racing Team, at the start of all three single-gear categories, ends its journey in the WSK 2021 Championship at the South Garda Karting. Our chassis also grab a podium in OKJ class.
The WSK Super Master Series 2021 is over. The Exprit Racing Team, after the first three rounds, also takes part in the fourth and last appointment of the championship, hosted at the South Garda Karting of Lonato. Our drivers rely, as usual, on the Exprit Noesis R chassis (for OK and OKJ categories) and Exprit Rookie 2020 chassis (for the MINI class), equipped with DST (OK), DJT (OKJ) and MCX (MINI) Vorte engines.
In OK category, Edoardo Villa makes his debut with our Racing Team colours showing to be soon at ease. The Italian driver, also thanks to his experience gained in the category, climbs up 10 positions in the pre-final and gets the access to the final. In the final race of the weekend, Villa recovers other 8 positions and shows to have excellent skills in overtaking manoeuvres.
In OKJ, Oscar Wurz is quite unlucky not to get the access to the category's final. The Austrian driver starts well in the qualifying session and gets a 7th place as best result in the qualifying heats; unfortunately, in the pre-final he is forced to an early stop. Jules Caranta misses his qualifying for the final, after improving by 6 positions his ranking in the qualifying and heats. Our chassis get the podium of the category thanks to Kean Berta Nakamura, one of the protagonists of the weekend in Lonato, able to get the 3rd place in the final. Also Sonny Smith, who shows to be among the ten best drivers with an Exprit Kart.
Remarkable pace for Mateo Moni in the MINI class. The French driver, at his first year in the category, has to perform a difficult recovery since the qualifying session: task largely satisfied with a gain of 36 positions at the end of the eliminatory heats. Moni also improves in the pre-final, a result that bodes well for a good growth in the next races of the season.
Now that the WSK Super Master Series is over, the Exprit Racing Team moves to Belgium for the first round of the RGMMC Champions of the Future in Genk, scheduled from 29th April to 2nd May.