EKN One-on-One: Allen Berg – Allen Berg Racing Schools
Canadian Hall of Fame member is now an educator and a racing dad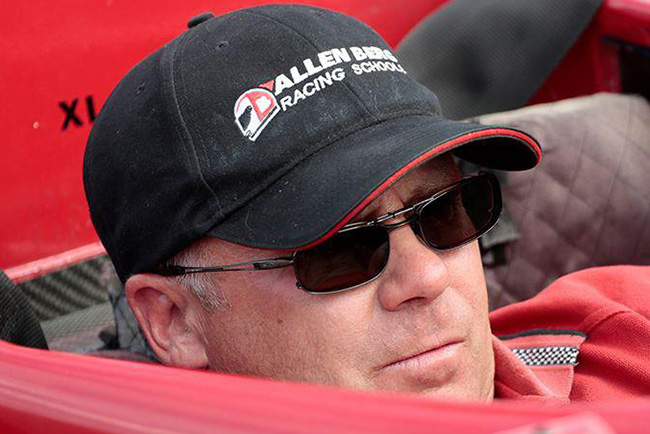 Allen Berg (Photo: allenbergracingschools.com)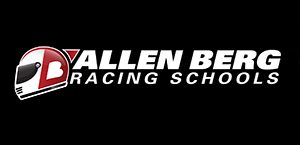 If you've raced on the national level for the last few years, you'll likely have seen him in the pit area at a SKUSA, Challenge of the Americas, or USPKS event in the Ryan Perry Motorsports tent. Allen Berg is a quiet and well-spoken racing dad and mechanic to his son Alexander, enjoying his return to the karting paddock in recent years. He also happens to have a racing resume that is among the most impressive of any in the pit area. Allen runs his eponymous racing school program – Allen Berg Racing Schools – at WeatherTech Raceway Laguna Seca, but he's also a former F1 driver, Mexican Formula 3 champion, and Formula Atlantic team owner.
In 1982, Berg won the Tasman Formula Pacific Series in Australia and New Zealand. In 1983,  Allen moved to British F3 in what is widely known as one of the most competitive F3 fields in history, where he raced against the likes of Ayrton Senna, Martin Brundle, Davy Jones and Calvin Fish. He then returned and finished second in the F3 program in 1984. After coming back to Canada in 1985 to assemble support, Berg competed in nine F1 Grand Prix events in 1986 with the Osella team. Unable to secure the sponsorship to continue in F1, Allen maintained his professional status racing in assorted open wheel and sports car series, retiring as a driver at the end of the 2001 season after winning the Indy Lights Panamericana title.
For anyone in the sport, Allen would be a wealth of knowledge and insight, having experienced so many unique areas and components of the sport. That's why we grabbed him to sit down to talk about the sport, and get his thoughts on driver development. Now dedicated to his career as an educator and racing school owner, and the father of a son with a focus on his own burgeoning career, there's no arguing the fact that Berg can offer valuable insight to those in our sport who see karting as a development program to make racing a career.
EKN: Allen, thank you so much for talking the time to speak with us. Personally, I know that this interview could go on for hours and would include several installments of questions and commentary, so I'll try to stay on target with our first conversation. To begin, before we get into the intriguing aspects of your wide-ranging career, I want to speak to you as a racing dad. Karting offers many experiences to its competitors, from being a tremendous family sport to a straight-forward development platform for the career-focused racer. On the 'family sport' side, can you put into words what it means to have worked with your son Alexander through his years in karting?
AB: Alexander was exposed to racing from a very early age. In fact, I started planning my racing school in Calgary the year that he was born, so the only type of business / sport that he was exposed to growing up was motorsports. Alexander had been bugging my wife Erika and I for years about getting a kart. But there was not a kart track in Calgary at that time and the simple truth was that with a new business that was based on discretionary dollars, one that was operating at the height of the Canadian recession, we simply could not afford it. When the new kart track was constructed in Strathmore, Alberta, and with the help of Joey Guyon, who allowed us to buy a kart based on payments, we were able to put a used four-cycle kart under the Christmas tree when Alexander was eight years old.
In our first years of racing in Calgary, Alexander had the benefit of my experience in racing and with this advantage he developed his skills rapidly. Alexander and I are very close, so we both embarked on this odyssey together and learned along the way. I hope that he will continue to cherish the memories that we had together in karting, like I have with my own father. I have always maintained that in order for anyone to be able to succeed at whatever endeavor, they need to be passionate about it, racing is no different. Alexander had always dreamed to be a professional racing driver.
There are so many positive attributes that can be gained out of karting in terms of life skills and life lessons that can be taken advantage of by any parent and child involved with the sport. It's so much beyond the actual driving element and includes determination – the omnipotent attribute required in order to succeed, teamwork, people skills, preparation, self-discipline, marketing, and communication skills with your peers, officials and those that can have influence on one's career. And, of course, you'll learn driving skills that will go on to make one a better and safer road car driver – which for most people is the highest risk activity that you expose yourself to on a regular basis. All of these attributes can be developed in some manner by way of karting, regardless of a driver's age, goals and objectives.
I'd like to think that Alexander developed a little bit of all of these traits during his time in karting. Regardless of what the future holds for Alexander, I would like to think that Erika and I did the best that we could for him.
EKN: In the motorsports world, you've come full circle, starting in karting, working through the development ladder into Formula 1, and then back through a successful career in Latin America, and then into race team ownership before operating a racing school…and ultimately, a racing dad with Alexander.  Can you look back at your career and offer some of your personal highlights?
AB: Well, statistically, it would naturally be my nine Grand Prix races in Formula 1 as the main highlight that I am known for. However, I did manage to make my living driving race cars for most of my adult life, including finishing at the 24 Hours of Le Mans, competing in the German Touring Car championship (DTM), and several years of racing for top brands in Mexico such as Marlboro, Corona, Coca Cola, as well as fielding my own team and winning both the team and driver's championship in the 2001 Indy Lights Pan American series. This was my best year racing ever, having my own destiny in my own control. We won five of the nine races with three other podiums and I clinched the Team and Drivers Championship on the ninth race, with a victory, and I retired from driving on the podium. There's not many drivers who have this distinction. I went on to operate my own Formula Atlantic team in 2002 and part way into 2003.
EKN: It was a stellar career, and it's not surprising that you were inducted into the Canadian Motorsports Hall of Fame in 2019. If we start with your own years in karting, what do you remember about those times? Where did you get your start?
AB: Karting was much simpler back in those days, although the same fundamental elements applied. I did virtually all my kart racing in Western Canada and was pretty dominant throughout my short two-year karting career; one season in Junior then one season in Senior. This was during the time when we were using the McCollough motors and I remember in my first year of karting I had to buy a new front tire in order to make it through the whole season! So, we made it through the first year on five tires. I also don't recall rain tires ever being available. I have great memories of driving to the races with my dad and I was certainly very fortunate to have the opportunity to now go through this same scenario with Alexander. As you know, Alexander has now transitioned in the race cars. At his age, I had not even driven a kart yet!
EKN: Your years coming up through the levels of racing were a different time. You jumped from karting to Formula Atlantic, and then right into British F3 against the likes of Ayrton Senna and Martin Brundle.
AB: Yes, I look back at those days and realize the depth of competition that there was at that time. The top five drivers were usually qualifying with a few within a few tenths of each other. No data, video or radio back in those days! When you were starting in the front few rows, you'd lose sight of how many cars are in the field and I look back at some of those pictures of the huge grids with a great deal of satisfaction. I recall the pre-qualifying event for Monaco Grand Prix F3 support race had over 90 entries. I think I finished fifth that year; we could've won it but I made a mistake in qualifying and touched a wall at the chicane following the tunnel and damaged the car. As a result, the car was not the same in the race.
EKN: Amazing stuff. Experience likes those put you in a small group of drivers. An even smaller group is professional drivers who went on to establish their own racing school. Can you give us some insight into the motivation and timeline for starting your racing school?
AB: After I retired from driving, even though I could have continued if I wanted to, I focused my efforts into developing the Formula Atlantic team, with a view to making it to Champ Car with the team. I was able to put together the budget to run a two-car show in 2002 but, in 2003, with the increased cost of operating, new teams coming in that had owners who were personally supplementing the drivers' budgets, along with the fact that there was simply not enough value in that series to justify sponsorships, I had to close the team and move back to Canada. I realized at that time the best gig in racing is being a driver!
I formed the school when I realized that my skill set was specialized in motorsport and so I was virtually unemployable in any other type of business or company outside of racing. I was rather tired of the traveling and could see that there were limited prospects in pursuing a career in driver coaching. I wanted to start a family with Erika and knew that being an absent father with my traveling to races in the United States was not going to work. I wanted to work in an area where my experience as a racing driver could make a difference. I was living in Calgary at the time and there was a race track there without any form of a racing school. At that point in time (2007), the oil and gas business was doing very well, so I got a bank loan, bought five race cars and started Allen Berg Racing Schools.
We did a lot of business in the first year, but the economy tanked after that and the next four to five years were a struggle. I did manage to work my way through that and realized that in order to grow the business, we had to move down to the United States, so we started operating at Auto Club Speedway for a few years. Then, in 2016, an opportunity came for us to move to WeatherTech Raceway Laguna Seca, where we have been operating ever since. We've grown the fleet of race cars and have expanded our programs into OEM driver training events done under NDA.
EKN: Your wide range of experience makes it easy for us to ask some direct questions about the craft of racing as well as the business of trying to become a professional driver in these times.  I want to start by asking about racecraft. For a young karter looking to develop his or her skills, what is your opinion on where they should focus?
AB: There are two facets about your question that I would like to cover. First of all, regarding karting, without a doubt, the tactics used at the front of the grid are different than tactics that are employed at the back. First and foremost, I think it's important that a kart is equipped with cameras whenever possible and that the driver catalogues and saves a copy of all of the sessions and races in an external hard drive. A racing driver's career starts at the back and hopefully transitions to the front. Be aware of the differences. The tactics will vary depending on what the objectives are for the driver.
At the back of the grid, mistakes and incidents are much more prevalent, so a driver needs to be very aware of the karts in front and be ready to take evasive action and take advantage of these errors and incidents. In many cases, it is simply about survival. It's not a just matter of being aware of the karts that are just in front of you, but what's going on right from the front of the field back. A driver with good vision skills does not need to rely on yellow flags to know of an incident ahead. The driver needs to learn consistency and reduce number of mistakes and simply by being consistent and making less mistakes than the competitors around you, you will undoubtedly result in a finish higher than you started.
Usually, at the back of the field, passes take place more on instinct and reaction to another competitor's mistake and so therefore race tactics and planning do not come in as much into play – unless you are a front runner and having to start the back. As a driver becomes more competitive, they need to learn where they are stronger and weaker than their opponents around them. The critical part here is that you do not necessarily make a pass at the corner where you are faster than the driver ahead of you, but instead on the straight FOLLOWING the corner on where you are faster. That requires setting yourself up so that you have better exit speed at the end of the corner so that you can pull out to pass the driver in front. Successful passes are usually done in this manner, and not necessarily simply trying to out brake another competitor in a brake zone – which usually compromises a driver's cornering and exit speed and opens them up for a re-pass on the next section.
Being able to learn to pass with minimal negative impact on your lap time is a major factor and a very difficult skill to master.
EKN: Blocking or defensive positioning has become a commonplace in all of motorsports, and in karting and the initial car racing ladder like the Road to Indy, drivers are allowed one move off the race line following a corner exit. What are your thoughts on defensive driving?
AB: I was never one to encourage defensive driving and blocking as I came through in a different era. I'm not the best authority on this, but it remains my opinion that instead of driving a defensive line at the end of the straight, a driver needs to focus on good exit speed leading out of that corner, giving them a comfort margin so that they do not have to defend in the brake zone. If one has to defend, I personally believe in the 'one move' rule as you stated. One major safety factor is once a driver goes to brakes, they should not be making any line changes in a brake zone. Along these lines, another major skill for a driver to learn is to be able to drive on a defensive line without having too much negative impact on the overall lap time.
When running at the front, patience becomes of the most valuable commodities. Rarely does a competitor have the speed to pull away at the front and usually there is a group of lead drivers competing for the podium. At this point, in my view, your overall objectives should come into play. In my view, a positive result and therefore a reasonable objective is standing on the podium on Sunday afternoon. Everything that leads up to this during the course of the whole weekend should be planned towards this objective. This, of course, sounds absurdly simple, but during the course of a weekend it's very easy to lose sight of this goal. It's where you cross the line on the last lap of the final that counts.
Rarely is a race decided on the start, or any time leading up to the final two laps. Rarely are races won at the start but many times they are lost. Experienced race winners and championship contenders realize this, and focus on learning about the competitors around them, and conserving their equipment in order to be able to execute on the final two laps. That's what counts in racing.
Race tactics in karting are considerately different than what a competitor will face in another form of the sport. Of course, what a driver learns in karting is invaluable and will undoubtedly serve him / her in the future. But a driver making the transition to auto racing needs to understand the rules, spectate at a few races, and learn about the other competitors that are in the series, before they join a new race series. A competitor must understand that the demographic of drivers in auto racing are different than those in karting. Gray hair does not necessarily mean slow, but it does usually indicate smart.
Although youth is considered an advantage in motorsports, it can often to be viewed as a disadvantage in terms of maturity and on-track conduct and incidents. Kart racers making the transition to auto sport need to be prepared that in some situations they may be offered the benefit of a doubt, however, a young kart driver may be undeservedly considered impetuous even before they are in a race situation. Remember – accident damage repairs in race cars is considerably more expensive than accident damage in karts. No other competitor in race cars would be happy with you learning an important life lesson at their expense.
EKN: The Allen Berg Racing School at WeatherTech Raceway Laguna Seca is set-up to take karters from the track and prepare them for the step into top-level open wheel competition. Can you give us a little walk-through through the curriculum at the school, and maybe some advice for any racers who are dedicated to take their shot at racing cars?
AB: We've been operating the school for 15 years now and at a variety of race tracks in western North America, and we've had many young karters through our program. All of our sessions are done on-track, as we do not have any parking lot or skid pad drills in our program. This can be considered a positive or negative. The condition of the facility as well as the fact that we operate carbon fiber racecars is not conducive of any type of skid pad training in them. Therefore, all the driving is done on-track. We've managed to evolve our programs very nicely over our 15 years of operation to successfully and safely introduce drivers into the realm of formula car racing. Of course, I am present at these events but I also have a great team of coaches, most of which make their living as professional racing drivers at the levels of IndyCar, IMSA, and sports cars.
I do have a couple of recommendations for kart racers coming to our programs:
Try to gain some experience driving a manual gearbox. This is not a prerequisite and we've taught drivers in very short order how to drive a manual, but having this skill prior to taking a program allows a driver to focus on the other more advanced elements that we instruct. A driver needs to be versatile and adapt to drive any type of race car. Many racecars at the entry level, including Formula 1600, Spec Miata, as well as all levels of NASCAR, utilize a manual gearbox.
Understand that coming into driving a racecar means a lot more mass than you're now in control of. One interesting point that Max Papis mentioned to Alexander after he won the Mazda Shootout was that Alexander will not feel the type of G forces experienced in karting until he gets to very high levels in auto racing.  Kart racers will immediately note this when they step into race cars, however, the cornering speeds will be significantly higher than in karts. Although vision skills are important in karting, this is something that needs to be adapted to in cars as the radius of the corners are much bigger and a driver needs to look much further ahead.
Another thing that a kart racer needs to adapt to is the driver's receptors (eyes, inner ear) in the middle of the car, as most of the mass of a race car is behind them. Compare that to a kart where the driver is essentially sitting over the rear axle. Any yaw in a kart is immediately noticeable. In a race car, it is harder to feel and is more subtle.
Lastly, the fact that a race car has a suspension means that the car responds a little bit slower to driver inputs, and that also means there is a higher sensitivity required by the driver in terms of feel / reaction / correction when a race car does anything outside of being neutral and on the driving line.
EKN: Not only have you raced F1, but you've also be fortunate to spend time with your son Alexander at karting events. Can you tell us about your experiences with Alexander, what you focused on with him considering the fact that race training is your profession, and do you have any advice for the parents of the younger racers in our sport?
AB: I see so many parents and drivers that lose sight of all the attributes that can be developed as mentioned in my answers above, and focus solely on the results on track. I've also been to some events where the officials seem to lose sight of the fact that this is supposed to be fun. It's important when you get into the sport to understand that even though your child has dreams of racing in Formula 1, the reality is that very few drivers actually have the opportunity to race professionally. So, when you start racing, do it for something to have fun at. Try not to lose sight of this. If your child shows talent and potential, that is fantastic. If not, it's a great sport and hobby. Use this time together to create a bigger bond between you and your child, and help your child grow as a person. They will learn things that will help them out to become successful in whatever career path they take.
I completely understand and have felt firsthand the full range of emotions that all parents feel when they are watching their child compete. And these emotions seem to be fueled by the adrenaline that is coursing through our veins and so, as a parent, it is extremely easy to be able to over-react to an emotional situation. I have been guilty of this and done it many times myself. It is VERY hard to control your emotions in these instances. Before you react to any situation out of emotion, try to think of how the other person you are speaking to, be it your driver, team boss, official or other competitor or their parent, may react. And how this may directly or indirectly impact your child, which is why you are there in the first place.
One thing that really grinds my gears is when I see kids sitting in the trailer looking at their phones when their dads or mechanics are working on their kart. It is a great opportunity to get the child to learn mechanics and how to maintain and repair their own equipment as well as get a better technical understanding on how everything works. Get your child involved with this. The definition of a professional racing driver – in my view – has shifted slightly in recent years. It used to be the drivers were considered professional when they got paid to drive a racecar. Now, a driver is professional is one when he or she – or their family – does not pay for his own racing.
One of the things that I learned throughout my career is that the person who was most successful in raising sponsorship for my racing was myself. It wasn't that I was better or had more abilities at this than the people who tried to help me, but more often than not, the person who was going to support me was more inclined to do so when I was doing the talking. So encourage your driver to be their own advocate, whether when talking to teams or with potential sponsors. Also, realize that 'sticker' sponsorship usually results in very short term deals. It's important to be creative in the proposals and encourage business-to-business programs that can grow with the driver's career. We've written quite a lot of materials that is posted in the 'expert advice' section of our website (CLICK HERE).
Put the onus on your child to do the work in this regard. Carroll Smith once told me that being a professional racing driver is one of the hardest jobs in the world. You can create opportunities and open doors, but it will ultimately be up to the driver to walk through the door…
EKN: Allen, thank you so much for the time and the incredible insight. We have more questions in the hopper, so let's do it again some time. Maybe we can ask for questions from EKN Nation as well.
AB: Thank you, Rob, that's sounds like fun. Good luck to all the karters of North America this season. We hope to see you at our school one day if a professional career is your goal.