Luiz Cordeiro and Piquet Sports USA Join Forces for 2021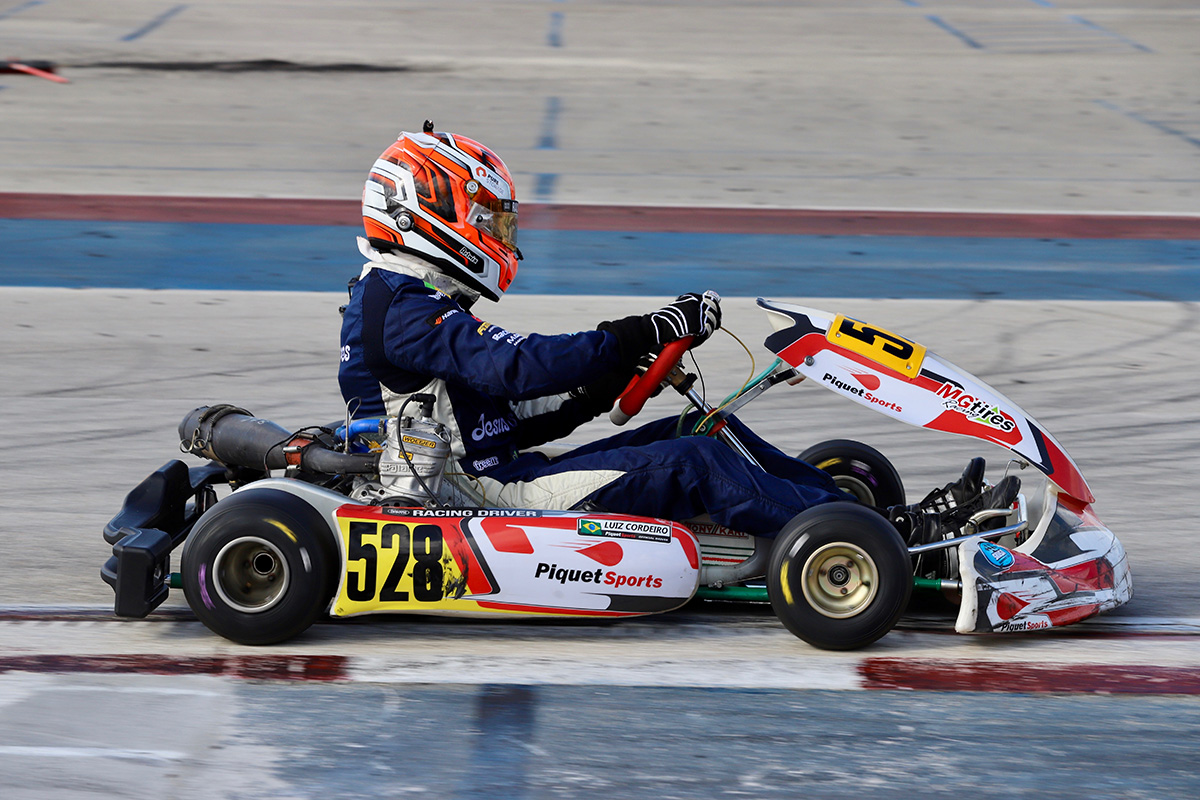 Moving to the United States from Brazil, multi-time karting champion Luiz Cordeiro has joined forces with Piquet Sports USA. Already competing at the 2021 Superkarts! USA (SKUSA) Winter Series, Cordeiro is helping expand the footprint of Piquet Sports through developing and honing the skills of new and existing racers.
Working with Carlos Iaconelli, head of Piquet Sports USA, the growing company is pushing to expand. As a former Brazilian Kart and Pan-American Kart Cup Champion and having worked in international categories such as World Series of Renault, GP2 and NASCAR, Cordeiro has collected more than twelve karting titles throughout Brazil including the Brazil Kart Cup, Brazilian Vice Championship, 500 Miles of KGV, three-time Champion of Brasilia 6 hours endurance race and several other local, regional and national level victories.
"Since moving to the United States, I have had the opportunity to both race and coach," explained Luiz Cordeiro. "Piquet Sports USA and I have been working together to develop and improve skills of racers from karting up through to the junior levels of formula car competition. Piquet Sports is strong name in Brazil, and we hope that we can make history together in USA."
Cordeiro continued, "My on-track coaching helps me continually improve my own skillset. While my professional goal is to help grow Piquet Sports USA, my racing goal is to properly train and prepare to make a run at a Superkarts! USA SuperNationals victory in November. I hope that I can bring Piquet Sports a win, but I also hope that many of the drivers that we coach and train can share the podium with me at this prestigious event."
Stay tuned for more information from Luiz Cordeiro soon.
For more information on Luiz Cordeiro, please contact RTD Media & Management or search for him on social media by searching Luiz Cordeiro.