World Karting Association Announces Discounts for Manufacturers Cup Competitors Looking to Compete in Charlotte Summer Series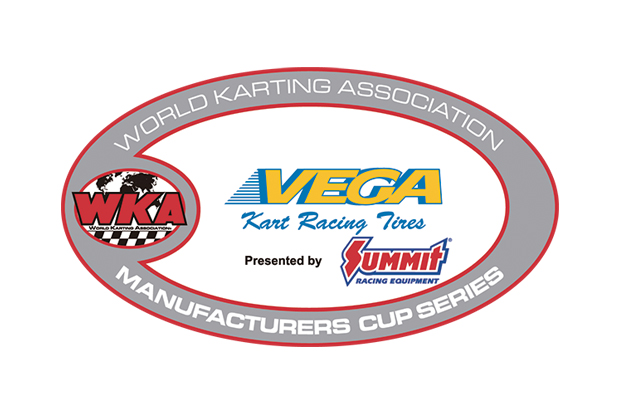 With the Charlotte Karting Challenge entry moving to tier two tomorrow, World Karting Association Manufacturers Cup competitors have two opportunities to save money. With increased fees taking effect on Thursday, March 25, any entrant that pre-enters the Charlotte, North Carolina event will receive a 15% coupon code to be utilized towards the Charlotte Summer Series.
"This is just another way that WKA gives back to the racer," explained WKA's Chairman of the Board Mike Tetreault. "While we look to grow the footprint of karting as a whole, we will work to launch our new Charlotte Summer Series program with both local and national level racers who compete in our April event."
WKA Manufacturers Cup Registration – Click HERE
WKA Margay Ignite Charlotte Registration – Click HERE
Tetreault added, "Register for classes, purchase practice and fuel and whatever dollar amount you spend prior to the pre-entry cutoff will be kicked back to you in a coupon code for a Charlotte Summer Series event. Please note that coupon codes will only be valid for the same entrant, are not transferable and can be utilized for only the first Charlotte Summer Series event on May 7th and 8th."
In addition to the entry discounts, WKA and Vega USA have amended the tire rules in the Cadet classes for a transitional 2021 season for Charlotte and New Castle Motorsports Park Manufacturers Cup events. The new rule for the Cadet classes now states:
Tires must be scanned in tech prior to Qualifying. Tires in the Cadet classes can be new or used. Please note that tires can not be interchanged between class days on the event weekend.
"We are anxious to get started with our new partner, Vega USA and our new tire brand," explained Kevin Williams, WKA President. "The folks behind Vega understand where the future stars of motorsports come from and their benefit to the WKA family and our support will be seen for years to come."
Mike Tetreault continued, "The Charlotte Summer Series will also adopt similar tire rules as both new and used tires will be permitted in all classes in 2021."
"We are always here to support our partner during this transition period, and it gives us a chance to showcase the performance of the Vega tire, both new and used," added Vega USA. "The Vega Tire has great performance, consistency and longevity and that will be a benefit to the end user that we want to showcase."
For more information on the World Karting Association, please contact Mike Tetreault at Mike@worldkarting.com or by phone to 609.326.3741. Additional information can be found at www.worldkarting.com.