Registration for 2021 Quincy Grand Prix Gets Green Flag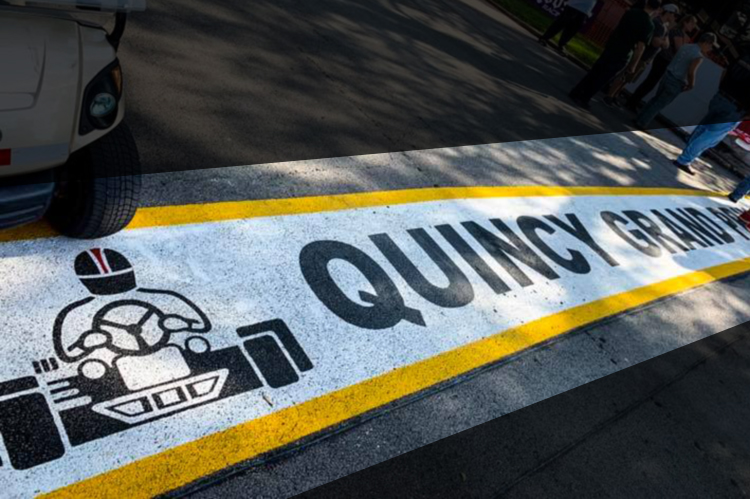 The challenge of bouncing back is nothing new to the Quincy Grand Prix. Created in 1970, the street race conducted in South Park of Quincy, Illinois made a strong run of four decades, until the streak ended after the 2001 edition. Terry Traeder, all-time race winner and son of founder Gus Traeder, felt the area and the sport needed the return of this unique and exciting event. Traeder brought back 'The Park' event in 2018 after the streets used for the course were freshly repaved. Momentum built off that event into 2019 with the 2020 edition building up to be another historic weekend. Unfortunately, the COVID-19 pandemic delayed the event and eventually cancelled the postponement.
Now into a new year, Traeder and those involved with the Quincy Grand Prix are excited for the return of the event, set for June 5-6. Registration for the weekend is now open.
This year's Quincy Grand Prix will feature 11 categories. The quickest division of shifterkarts features two classes – Pro Shifter 125 and Pro Shifter Open. Four categories are focused on the Briggs & Stratton 206 powerplant with Briggs Medium, Briggs Heavy, Briggs Masters, and Pro Briggs. In addition, the Margay Ignite program returns to Quincy with Ignite Senior, Ignite Heavy and Ignite Masters. Two-Cycle drivers can take part in the Pro FK100, which allows for the KA100, VLR100 and Yamaha KT100 engines. Completing the class roster is Vintage, bringing back the past of the sport to The Park. Each of the four Pro classes will race for a total purse of $10,000 ($2,500 per class), paying the top-eight competitors with $750 to the winner of each class. All categories will compete on the Hoosier karting tire with specific compounds per the category rules.
The event begins with move-in on June 4. Prior to move-in, Traeder's TNT Kartway on the other side of the Mississippi in Missouri will be open for a test & tune opportunity from 8:30am – 5:00pm. Staging for move-in starts at 10:00am before parking into The Park begins at 5:00pm. Saturday, June 5 is when karts take to The Park. Competitors will have two rounds of warm-up sessions separated by engine categories. Following those sessions, racers will be broken up into practice by class for one round. Qualifying is next on the schedule to set the grids for the Sunday main events that begin at Noon. Saturday afternoon hosts the 'Saturday Sprints' with four groups taking to the track for a quick warm-up race. Briggs Heavy, FK100, Ignite, and Shifter are the classes competing on Day 1.
Head to quincygrandprix.com to review the schedule and class structure information, along with a link to the registration page. For any specific questions or details, email quincygrandprix@gmail.com