EKN Tournament Challenge 2021 Open
Free, fun contest for karting community to earn bragging rights and EKN Gear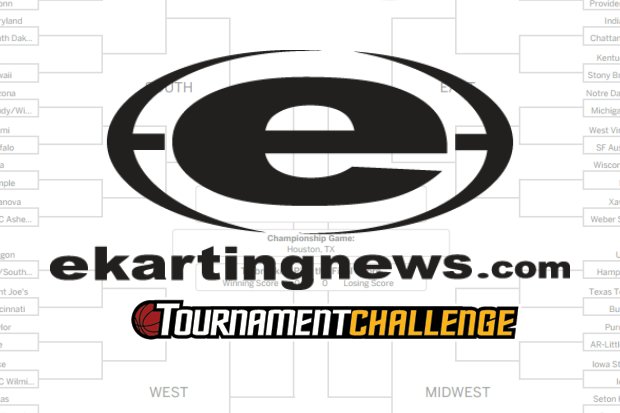 March Madness is back, and it's time to put your basketball knowledge and luck up against others in the karting community. The 2021 NCAA Men's Basketball Championship tournament kicks off this weekend, which means you have very little time to study and fill out your brackets before entering the EKN Tournament Challenge.
The rules are simple. Fill out ONE bracket per person to enter the contest. Everyone is welcome to join that live in your karting house. Please use your first and last name as the bracket entry in order to qualify (just like registering for a race or the EKN forums).
The person who scores the most points, wins the contest with the top-three finishers earning EKN Gear, designed and sold by Styled Aesthetic.
Prizes:
1st: EKN longsleeve / EKN T-Shirt / EKN Hat
2nd: EKN T-Shirt / EKN Hat
3rd: EKN Hat
To enter, visit the eKartingNews.com group in the ESPN Tournament Challenge section. The group password is: eknbball