Concrete Weekend for Kosmic in La Conca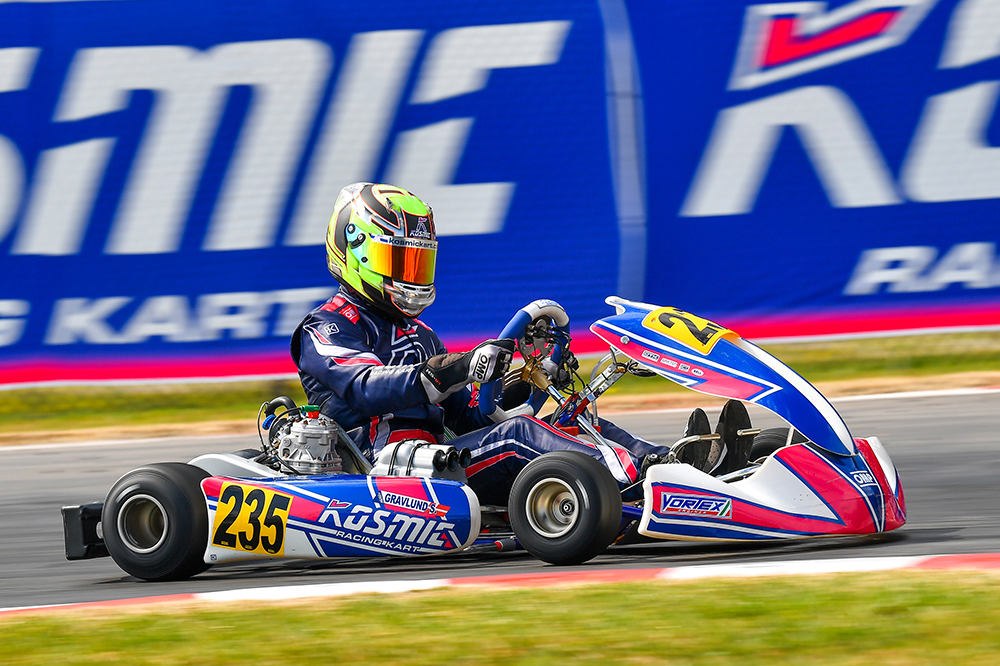 Our Racing Department, on the occasion of the second round of the WSK Super Master Series, reaches the final with Ean Eyckmans in the OKJ category and makes good progress also in the OK.
The adventure of the Kosmic Kart Racing Department goes on in the WSK Super Master Series 2021. After a positive outcome of the first round in Adria, our team moves to the International La Conca Circuit for the second round of the championship, setting up as usual the Kosmic Mercury R chassis for the OK and OKJ classes, equipped with our DST and DJT Vortex engines.
In OK category, Sebastian Gravlund keeps our colours high in the final category's ranking. The Danish driver, after the Adria events where he could get familiar with our technical package, shows his skills in the qualifying heats: two eighth positions, a sixth and a fifth ones, in a continuous crescendo rewarded with a +9 between the qualifyings and the starting grid of the pre-final. Gravlund is then 7th position in the race that gives him the access to the final, where he confirms his weekend by hitting the top 15.
Second performance of the season with our team for Kuba Rajski, who stands out in the heats for some overtaking which improves his ranking in view of the pre-final; however, the Polish driver cannot show his potential due to a early stop at the first lap of the decisive for the final.
Unfortunately, Luigi Coluccio cannot attend due to a positive swab for the COVID-19. The Italian is doing well and is now in quarantine: we wish him a speedy recovery and to see him back in action on the track.
In OKJ class, Ean Eyckmans stages a concrete weekend always run in the top standings. It is not by chance that the Belgian driver was among the top ten in the final, with an 8th position preceded by a 6th in the pre-final. In the previous days, Eyckmans also conquered a podium in the heats – as well as two fifth places – which confirmed the performance shown in the decisive final race on Sunday.
In a couple of weeks, the Kosmic Kart Racing Department will be again protagonist at the International Naples Circuit, where the third round of the WSK Super Master Series will take place (March 25th – 28th).