Face2Face: EP36 – World Karting Association – Kevin Williams, Mike Tetreault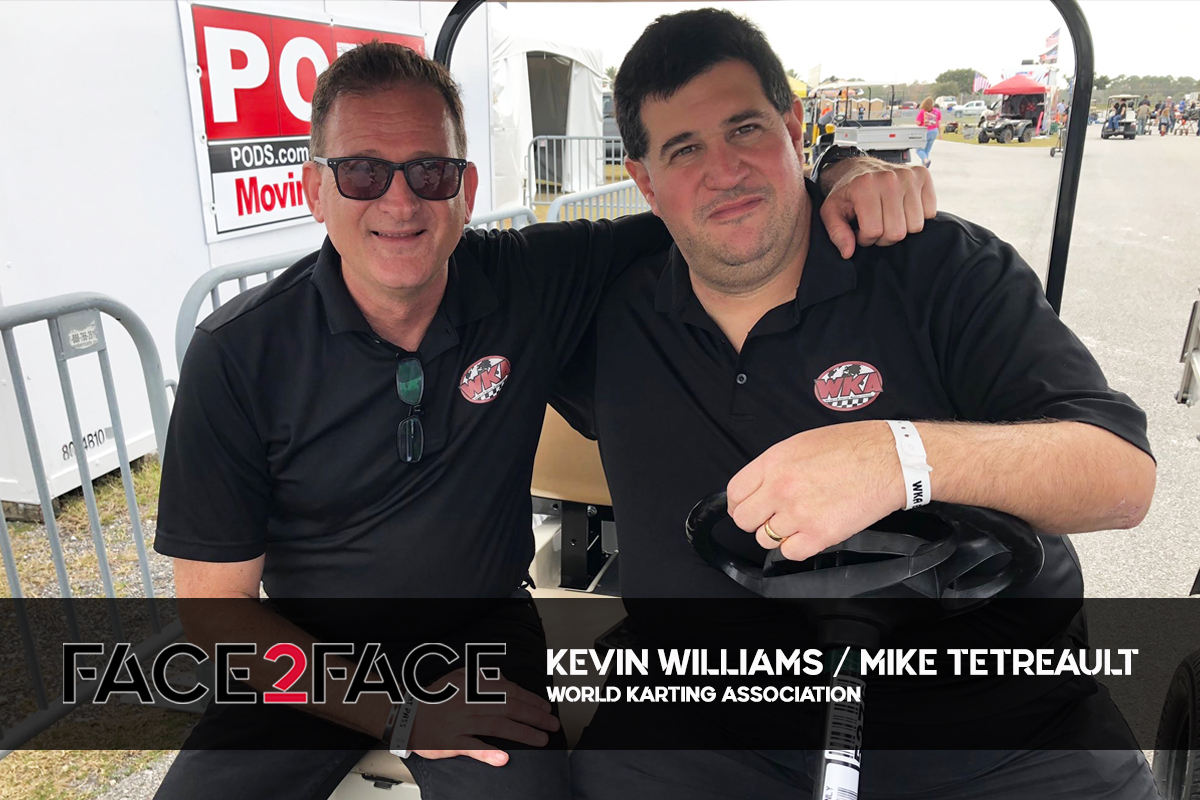 eKartingNews has launched a new program for social media and the EKN Radio Network – Face2Face. The show is broadcasted live over Facebook, with the audio version making its way to the only 24 hour / 7 days a week radio station.
This year is the 50th anniversary of the World Karting Association, one of the longest standing organizations in United States karting. In just one month, the organization will return to the Charlotte Motor Speedway on April 14-16 for the next events of the Manufacturers Cup Series, Road Racing Series, and Speedway Dirt Series programs. In this Face2Face episode, EKN's Rob Howden sits down with President Kevin Williams and Chairman of the Board Mike Tetreault to discuss the state of WKA, along with the upcoming event.
Visit the EKN Podcast page or find all the podcast episodes on Podbean.com, iTunes, Google Play, or Spotify by searching EKN Radio Network.