EKN Trackside: 2021 United States Pro Kart Series – Ocala Gran Prix Preview
Record numbers in Florida to begin ninth season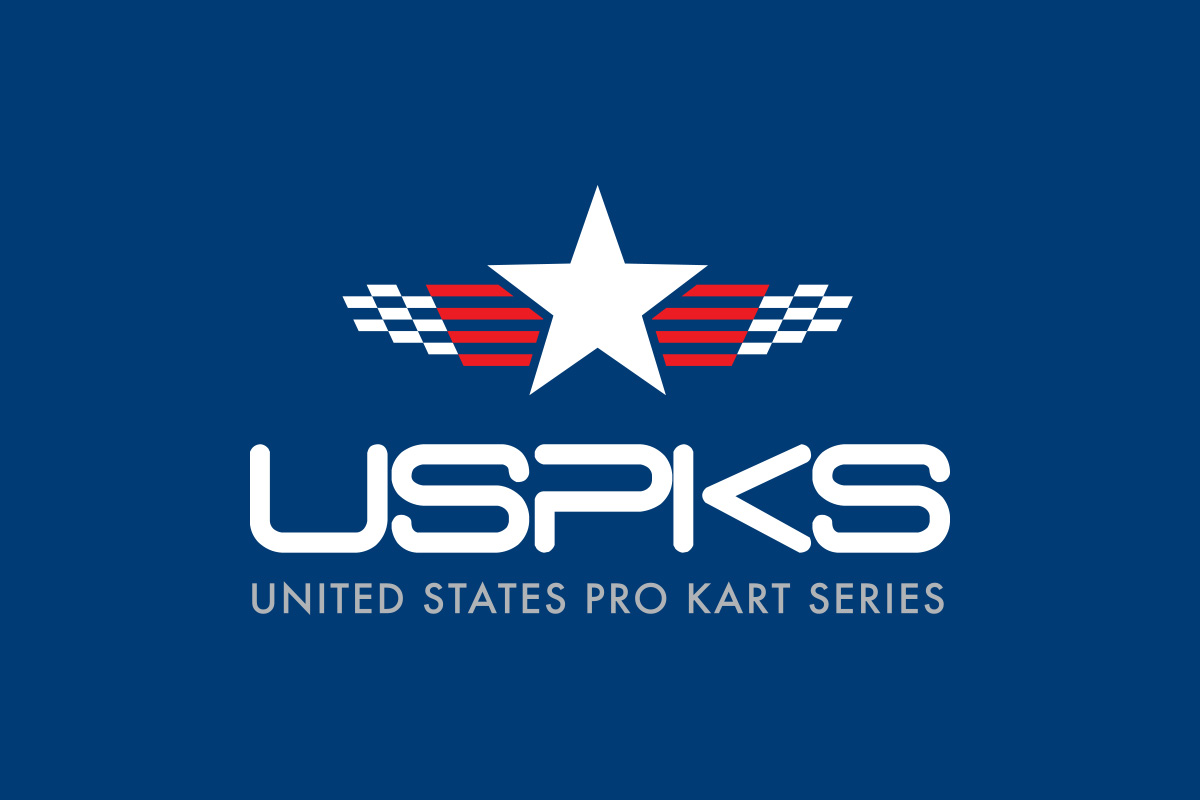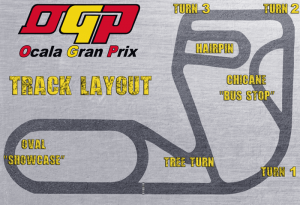 The ninth season for the United States Pro Kart Series presented by MG Tires is set to begin this weekend as the program returns to Ocala Gran Prix. The Ocala, Florida facility was scheduled to be the 2020 opener before the COVID-19 pandemic put a pause on the season beginning. Once the season began in July, the series set two new records for total entries, one at New Castle Motorsports Park of 218 entries until the series finale at GoPro Motorplex welcomed 223. The 2021 opener this weekend has elevated that record to a new level, with 287 pre-entries for the weekend.
Ocala Gran Prix has welcomed several national and international events, including the season opener for the United States Pro Kart Series in 2018 and 2019. The 6/10-mile, 8-turn course is like the Bristol Motor Speedway of karting with the tight confines of the circuit with not much room to give.
Because of the size of the course and the fields, three of the categories will be narrowed down to 36 drivers for the main event with a new format to the USPKS. KA100 Senior, KA100 Junior and Mini Swift will break up the field after qualifying each day into a Prefinal ODD and Prefinal EVEN, based on qualifying position. The top-16 from each Prefinal moves to Final, while the rest compete in a Last Chance Qualifier (LCQ) to earn one of four transfer positions.
eKartingNews.com is proud to be providing the ninth season of Trackside Live program with United States Pro Kart Series. Tim Koyen will be calling the action all weekend from Ocala. Those unable to attend can listen in to the live broadcast – presented this weekend by A-Maxx Racing, Franklin Motorsports and Acceleration Kart Racing. Bookmark www.ekartingnews.com/live and follow the EKN social media channels for more throughout the weekend in Florida.
The story going into the weekend for the headline X30 Pro division is the 'Drive for Five' attempt for four-time defending champion Brandon Jarsocrak (MDR / Kosmic). With two victories at the series finale, Jarsocrak was able to secure a fourth straight title and begins his conquest for a fifth this weekend. Three of last year's top challengers return, including four-time SKUSA Pro Tour champion Ryan Norberg (RPG / Kosmic), EKN Driver Rankings co-#1 Arias Deukmedjian (Zanella / Kart Republic) and last year's vice-champion Pauly Massimino (MDR / Kosmic). A solid crop of rookie drivers are looking to join in the mix, including 2020 FIA Karting Academy Trophy champion Connor Zilisch (Nitro / Redspeed), 2020 USPKS X30 Junior champion Alex Stanfield (Crosslink / Exprit), Alessandro de Tullio (Parolin USA), and John Burke (PSL / Birel ART). Trinity Karting Group is coming in with a solid line-up, with EKN Driver Rankings co-#1 Luca Mars joining the squad along with rookie Jace Park. The event will also mark the return to the seat for Road to Indy Indy Pro 2000 driver Braden Eves (MPG / Will Power Kart), who was injured in a Labor Day weekend crash at the Indianapolis Motor Speedway.
While X30 Pro is nearly at the 40-driver mark, KA100 Senior is leading the way in numbers with 60 entered for the series opener. The category made its debut in North America with USPKS back in 2017, and since, the championship has been won by four different drivers. Two of them will be in the field with Brandon Lemke set to defend his crown from 2020 with 2017 title winner Alex Bertagnoli rejoining him under the Franklin Motorsport / Merlin tent once again. Lemke and Bertagnoli were two of the six different winners from last year, including Arias Deukmedjian (Zanella / Kart Republic) who return for the 2020 opener as top contenders. Among the large field is the entry for two top shifterkart drivers, trading in six gears for single speed. EKN Driver Rankings #1 AJ Myers (Magik Kart) and former #1 Jake French (PSL / Birel ART) will be among those competing along with veteran 100cc drivers Austin Osborne (IRM / OTK), Matthew Mockabee (MDR / OTK) and Chase Jones (MPG / Will Power Kart). Rookies are a story in this category as well with Zilisch, Stanfield, Park, Westin Workman (TimmyTech / CompKart), and Thomas Annunziata (MDR / Tony Kart) all doing double duty in their USPKS Senior debuts.
The Junior divisions is open thanks to the graduation of both champions in USPKS – Alex Stanfield (X30 Junior) and Brent Crews (KA100 Junior). All five winners from 2020 in X30 Junior have moved up, making this weekend a possible breakout for one of the 39 drivers looking toward championship run at the end of the season. Paul Bocuse made headlines with his signing with Parolin USA just days ago, making his team debut this weekend. Noah Baker (Supertune / Tony Kart), Jack Jeffers (PSL / Birel ART) and Jeremy Fletcher (OTK) come in as the veterans of the class. Christian Miles is moving over from KA100 to X30 while also making the move to Mike Doty Racing / Tony Kart. One driver making his USPKS debut is California driver Frankie Mossman (J3 / CompKart) coming off three wins at Challenge of the Americas to begin the 2021 season. Rookie drivers to watch include Cameron Brinkman (Franklin / Merlin), Parker DeLong (RPM / Tony Kart) and Sebastian Wheldon (JC / Kosmic).
The KA100 Junior class will be exciting, climbing to 48 drivers on the weekend. Similar to X30, none of the 2020 winners or top-five in the championship are returning. Baker, Austin Jurs (Franklin / OTK) and Danny Dyszelski (Magik Kart) are among those running double duty and entering the weekend as favorites. Among the rookies, Brinkman, DeLong and Wheldon will be matching the double. KA-only rookies include Spencer Conrad (Nitro / Tony Kart), Cooper Shipman (IRM) and G3 Argyros (SCR / Redspeed) from California. While not a Junior rookie, Chase Hand (RPG / Kosmic) is making his USPKS debut after leaving Florida last month as the SKUSA Winter Series champion.
X30 Masters has record numbers on the weekend, growing to 25 drivers for the opening weekend. Among them are the last three champions – Scott Kopp (2020), David Galownia (2019, and Laurentiu Mardan (2018). Kopp (Franklin / Exprit) won four of the six rounds last year to earn his first title, and carry the #1 USPKS plate this season. Galownia (TimmyTech / CompKart) finished third in his title defense last year while Mardan (TecnoKart USA) is looking to rebound after a tough 2020. Scott Roberts (SCR / Redspeed) was one of two drivers to beat Kopp on the year, coming back again as one of the top contenders for the championship run. All five from last year's top-five in the championship are back, including Alex Mueller (ACM / Tony Kart) and former series champ Cristian Vomir (TecnoKart USA).
The Mini Swift category has 42 drivers and will be among the three to use the two Prefinal and LCQ format. Last year's champion Max Garcia has moved up to the Junior ranks, opening the door for a young driver to stand out with no returning winners from 2020. Among the notables in contention before hitting the track are Nitro Kart drivers Ben Maier and 2019 Micro champion Aryton Grim along with veteran Cadet driver Oscar Iliffe (IRM / Tony Kart). Oliver Wheldon (JC / Kosmic) made the jump to Mini last year, coming in as one of the favorites. The class will feature the last three USPKS Micro champions. Joining Maier and Grim is 2020 title winner Jack Iliffe (IRM / Tony Kart). Iliffe leads a solid rookie class that includes Cade Jaeger (Nitro Kart), Carson Weinberg (Nitro Kart), and Asher Ochstein (Benik) who all finished inside top-five of the 2020 championship. Making the trek over from the west coast are Race Factory drivers John Antonino and Gage Korn. Antonino has three wins at Challenge of the Americas this winter already.
A record 35 pre-entries for Micro Swift is the major highlight of the event, giving USPKS and karting a bright future. All five of last year's top-five in the championship have moved up, as new names will be among those competing for the top step of the podium on the weekend. Drivers that have stood out at the end of 2020 and the beginning of this year include Isaac Malcuit (AKT / Kart Republic) and Keelan Harvick (Nitro Kart). Malcuit dominated in Dayton and Harvick is the SKUSA Winter Series champ. Others to stand out in Florida over the winter include Augustus Toniolo (RPG / Kosmic), Gianmatteo Rousseau (Nitro Kart) and Alessandro Truchot (Parolin USA).
Be sure to follow the social media channels for eKartingNews throughout the weekend and be sure to catch EKN Live playing all weekend long.
---
X30 Pro Provisional Entry List

| No. | Driver | Team | Chassis | Hometown | Country |
| --- | --- | --- | --- | --- | --- |
| 315 | Thomas Annunziata | Mike Doty Racing | Tony Kart | Colts Neck NJ | US |
| 386 | Kol Bailey | J3 Competition | | PHOENIX AZ | US |
| 349 | Finnegan Bayliff | Trinity Karting Group | Tony Kart | Batavia OH | US |
| 329 | Aaron Benoit | URACE | | Jupiter FL | US |
| 304 | John Burke | PSL Karting | | Carrollton TX | US |
| 314 | Timothy Carel | Ryan Perry Motorsport | | Pacific Palisades CA | US |
| 350 | Andrew Chapman | Ryan Perry Motorsport | Tony Kart | Pasadena CA | US |
| 382 | Nathaniel Cicero | Rolison Performance Group | Kosmic | Pound Ridge NY | US |
| 320 | Alessandro de Tullio | Parolin USA | | Doral FL | US |
| 306 | Arias Deukmedjian | Zanella Racing | Kart Republic | Merritt Island FL | US |
| 391 | Braden Eves | MPG Motorsports / WPK | WPK | Gahanna OH | US |
| 355 | Lucas Fecury | Rolison Performance Group | | Rio Grande Do Sul RS | BR |
| 322 | Santiago Fernandez | K-1 Racing | Tony Kart | Miami FL | US |
| 317 | Victor Franzoni | Piquet Sports | RS Kart | Miami FL | US |
| 384 | Sutter Gabel | Mike Doty Racing | Kosmic | Manassas VA | US |
| 327 | Noah Harmon | Zanella Racing | | Orlando FL | US |
| 325 | Jake Heavlow | | | Galena MD | US |
| 353 | Alan Isambard | Parolin USA | | West Palm Beach FL | US |
| 338 | Brandon Jarsocrak | Mike Doty Racing | Kosmic | Reading PA | US |
| 316 | Hayden Jones | Team Nitro Kart | | Matthews NC | US |
| 326 | Michael Mallardi | MottazSport | Birel ART | St. Petersburg FL | US |
| 341 | Luca Mars | Trinity Karting Group | | Sewickley PA | US |
| 309 | Pauly Massimino | Mike Doty Racing | Kosmic | Monroe NC | US |
| 383 | Tyler McIntyre | MottazSport | | Palmetto FL | US |
| 379 | Colin Neal | Trinity Karting Group | Tony Kart | Peebles OH | US |
| 348 | Ryan Norberg | Rolison Performance Group | | Orlando FL | US |
| 301 | Maximilian Opalski | Ryan Perry Motorsport | | Conifer CO | US |
| 356 | Jace Park | Trinity Karting Group | | Overland Park KS | US |
| 302 | Mathias Ramirez | Speed Concepts Racing | | Bradenton FL | US |
| 303 | Diego Ramos | Racing Edge Motorsports | | | |
| 305 | Kevin Raventos | K-1 Racing | | Miami FL | US |
| 321 | Kyffin Simpson | Speed Concepts Racing | Redspeed | Middletown NY | US |
| 375 | Alex Stanfield | Crosslink Competition | | Argyle TX | US |
| 369 | Branyon Tiner | Rolison Performance Group | | Angleton TX | US |
| 328 | Logan Vajda | Team Benik | | Easton PA | US |
| 313 | Westin Workman | Timmy Tech | | CHARLOTTE NC | US |
| 331 | Haopeng Zhang | Supertune USA | Tony Kart | Kalamazoo MI | US |
| 372 | Connor Zilisch | Team Nitro Kart | | Mooresville NC | US |
KA100 Senior Provisional Entry List

| No. | Driver | Team | Chassis | Hometown | Country |
| --- | --- | --- | --- | --- | --- |
| 991 | Nolan Allison | Rolison Performance Group | Kosmic | Bloomfield Hills MI | US |
| 915 | Thomas Annunziata | Mike Doty Racing | Tony Kart | Colts Neck NJ | US |
| 964 | Gavin Bayliff | Trinity Karting Group | Tony Kart | Batavia OH | US |
| 957 | Nicolas Bazzani | Team Ferris Racing | EOS | Miami FL | US |
| 927 | Charles Beare | Iron Rock Motorsports | Tony Kart | Houston TX | US |
| 924 | Brooke Berry | Iron Rock Motorsports | | Katy TX | US |
| 904 | Alex Bertagnoli | Franklin Motorsports | Merlin | Lakewood IL | US |
| 983 | James Bird | Mike Doty Racing | Kosmic | Ridgewood NJ | US |
| 912 | Keegan Bosch | Franklin Motorsports | | Franksville WI | US |
| 994 | Tanner Bunney | Mike Doty Racing | Kosmic | Glenshaw PA | US |
| 910 | Ruben Cherres | Sla Kart | Tony Kart | Tampa FL | US |
| 943 | Gia Cicero | Rolison Performance Group | Kosmic | Pound Ridge NY | US |
| 981 | Niki Coello | Franklin Motorsports | Tony Kart | Dousman WI | US |
| 907 | Adam Crepin | Franklin Motorsports | Tony Kart | Bridgeton MO | US |
| 999 | Alex Dancho | Mike Doty Racing | | Easton CT | US |
| 936 | Garrett Davis | McCrone MotorSports | Birel ART | Mentor OH | US |
| 959 | Zach Della | | Kosmic | Hartland WI | US |
| 906 | Arias Deukmedjian | Zanella Racing | Kart Republic | Merritt Island FL | US |
| 937 | Nickolay Doukhov | Trinity Karting Group | Tony Kart | Mason OH | US |
| 935 | Wes Duchak | Piquet Sports | | Jupiter FL | US |
| 911 | Tristan Farber | TF111Racing | Kosmic | Waukesha WI | US |
| 920 | Jake Feder | Franklin Motorsports | Merlin | Pittsburgh PA | US |
| 902 | Connor Ferris | Team Ferris Racing | | Hackettstown NJ | US |
| 928 | Tyler Ferris | Team Ferris Racing | | Allenwood NJ | US |
| 925 | Edward Fortier | | Tony Kart | Toa alta PR | PR |
| 914 | Jake French | PSL Karting | Birel ART | Sanger TX | US |
| 993 | Aaron Hachmeister | MPG Motorsports / WPK | WPK | New Berlin WI | US |
| 929 | Jonah Vadim Hanrahan | Trinity Karting Group | Tony Kart | New Richmond OH | US |
| 969 | Kendall Hedge | MPG Motorsports / WPK | WPK | Indianapolis IN | US |
| 958 | Grace Hemmerde | Ryan Perry Motorsport | Tony Kart | Miami Beach FL | US |
| 922 | Josh Hotz | Franklin Motorsports | Merlin | Mukwonago WI | US |
| 917 | Chase Jones | MPG Motorsports / WPK | WPK | Monrovia IN | US |
| 916 | Hayden Jones | Team Nitro Kart | | Matthews NC | US |
| 901 | Brandon Lemke | Franklin Motorsports | Merlin | Eagle WI | US |
| 990 | Aiden Levy | Felon | | Charlotte NC | US |
| 930 | James Lundberg | Speedsportz | | Austin TX | US |
| 933 | Thaddeus Lyda | Trinity Karting Group | Tony Kart | Georgetown KY | US |
| 919 | Pj Lyda | Mike Doty Racing | | Plain City OH | US |
| 900 | John McCusker | Mike Doty Racing | | Glen Head NY | US |
| 968 | Matthew Mockabee | Mike Doty Racing | | Dayton OH | US |
| 977 | Logan Mueller | Trinity Karting Group | Tony Kart | Taylor Mill KY | US |
| 956 | Charlie Murphy | Rolison Performance Group | Kosmic | Bend OR | US |
| 978 | AJ Myers | Magik Kart USA | | Palm Harbor FL | US |
| 982 | Terrin Odom | Mike Doty Racing | Kosmic | Pittsboro NC | US |
| 940 | Leonardo Oliveira | DCT | | Alpharetta GA | US |
| 939 | Austin Osborne | Iron Rock Motorsports | | Houston TX | US |
| 955 | Jace Park | Trinity Karting Group | | Overland Park KS | US |
| 921 | Nikita Poneris | Trinity Karting Group | Tony Kart | West Chester OH | US |
| 962 | Hallie Schroeder | Syntech Racing | Tony Kart | Bozeman MT | US |
| 963 | Cole Schroeder | Syntech Racing | Tony Kart | Bozeman MT | US |
| 926 | Jacob Smith | Mike Doty Racing | | Cicero IN | US |
| 946 | Alex Stanfield | Crosslink Competition | | Argyle TX | US |
| 988 | Nicholas Terlecki | Franklin Motorsports | Merlin | Pingree Grove IL | US |
| 905 | Tyler Trent | | Redspeed | Lebanon OH | US |
| 931 | Trevor Watson | TWR | Tony Kart | marysville OH | US |
| 903 | Tyler Wettengel | AKT Racing Team | | Davidson NC | US |
| 932 | Justin White | J3 Competition | | Hunlock Creek PA | US |
| 947 | Ethan Wolfe | | | Gainesville TX | US |
| 913 | Westin Workman | Timmy Tech | | CHARLOTTE NC | US |
| 972 | Connor Zilisch | Team Nitro Kart | | Mooresville NC | US |
X30 Junior Provisional Entry List

| No. | Driver | Team | Chassis | Hometown | Country |
| --- | --- | --- | --- | --- | --- |
| 718 | Justin Adakonis | | | Ridgefield CT | US |
| 749 | Noah Baker | Supertune USA | | Pinehurst TX | US |
| 764 | Cooper Beasley | MottazSport | | Valrico FL | US |
| 771 | Paul Bocuse | Parolin USA | Parolin | Orlando FL | US |
| 799 | Cameron Brinkman | Franklin Motorsports | Merlin | Springfield IL | US |
| 714 | Sam Corry | Felon | | Cornelius NC | US |
| 723 | Michael Costello | Team Benik | | Dallas PA | US |
| 778 | Julian DaCosta | Julian DaCosta Racing | | Myakka City FL | US |
| 719 | Parker DeLong | Ryan Perry Motorsport | Tony Kart | Glendale AZ | US |
| 776 | Ava Dobson | | | Franklin WI | US |
| 788 | Danny Dyszelski | Magik Kart USA | | Charlotte NC | US |
| 755 | Leonardo Escorpioni | Zanella Racing | | Windermere FL | US |
| 722 | Jeremy Fletcher | Felon | | St. Cloud FL | US |
| 759 | Max Garcia | AKT Racing Team | WPK | Coconut Grove FL | US |
| 774 | Rowan Gill | Mike Doty Racing | Kosmic | Fairfield CT | US |
| 772 | Kekai Hauanio | CDR/OGP | Tony Kart | Riverview FL | US |
| 705 | Ayden Ingratta | Speed Concepts Racing | | | |
| 753 | Jack Jeffers | | | | US |
| 731 | Austin Jurs | Franklin Motorsports | | Union IL | US |
| 796 | Jakub Kolar | Piquet Sports | RS Kart | Miami FL | US |
| 798 | Lovisa Landin | Felon | Kosmic | Massillon OH | US |
| 736 | Jacob Lauter | Racing Edge Motorsports | | | |
| 729 | Aidan Lourenco | Mike Doty Racing | Exprit | newtown CT | US |
| 707 | Christian Miles | Mike Doty Racing | Tony Kart | Paloma IL | US |
| 773 | Steven Miller | CDR/OGP | Tony Kart | Tierra Verde FL | US |
| 777 | Frankie Mossman | J3 Competition | CompKart | La Verne CA | US |
| 721 | Cooper O'Clair | J3 Competition | CompKart | Phoenix AZ | US |
| 711 | Jorge Ortiz | Supertune USA | | Orlando FL | US |
| 728 | Marcello Paniccia | Racing Edge Motorsports | | | |
| 709 | Camryn Reed | Iron Rock Motorsports | Redspeed | Youngsville LA | US |
| 733 | Xander Reed | Parolin USA | | Granbury TX | US |
| 730 | Noah Rosser | MottazSport | | Bradenton FL | US |
| 790 | Aden Rudolph | Crosslink Competition | | New Caney TX | US |
| 713 | Tom Shoecraft, III | AKT Racing Team | | Port Charlotte FL | US |
| 791 | Lucas Szabo | Mike Doty Racing | | Ridgewood NY | US |
| 757 | Logan Toke | Ryan Perry Motorsport | | San Luis Obispo CA | US |
| 702 | Jake Walker | Mike Doty Racing | Kosmic | Phoenixville PA | US |
| 787 | Cameron Weinberg | | Tony Kart | Carrollton GA | US |
| 794 | Sebastian Wheldon | JC Karting | | St. Petersburg FL | US |
KA100 Junior Provisional Entry List

| No. | Driver | Team | Chassis | Hometown | Country |
| --- | --- | --- | --- | --- | --- |
| 871 | Abbie Adams | Adams Racing | | Charlotte NC | US |
| 824 | Taila Akigami | Rolison Performance Group | Kosmic | Lynnwood WA | US |
| 863 | G3 Argyros | Speed Concepts Racing | Redspeed | Newport Beach CA | US |
| 849 | Noah Baker | Supertune USA | | Pinehurst TX | US |
| 899 | Cameron Brinkman | Franklin Motorsports | Merlin | Springfield IL | US |
| 822 | Vincent Carfiro | | Tony Kart | Columbus IN | US |
| 844 | Matthew Carlesso | CHICHI Racing | Tony Kart | Brentwood NY | US |
| 877 | Spencer Conrad | Team Nitro Kart | | Suffolk VA | US |
| 861 | Oliver Cunningham | Advance Motorsports | Merlin | River Hills WI | US |
| 825 | Davis Cunningham | Speedsportz | | Richmond TX | US |
| 829 | Parker DeLong | Ryan Perry Motorsport | Tony Kart | Glendale AZ | US |
| 876 | Ava Dobson | | | Franklin WI | US |
| 888 | Danny Dyszelski | Magik Kart USA | | Charlotte NC | US |
| 868 | Alex Feldstein | Franklin Motorsports | Tony Kart | Madison WI | US |
| 803 | Joey Friend | PSL Karting | Birel ART | Burleson TX | US |
| 827 | Chase Hand | Rolison Performance Group | | Wilton CA | US |
| 812 | Collin Hayes | Team Nitro Kart | Kosmic | Cornelius NC | US |
| 810 | Beckham Jacir | JC Karting | | Miami FL | US |
| 809 | Drew James | | Tony Kart | Mooresville NC | US |
| 869 | Jake James | | Tony Kart | Mooresville NC | US |
| 831 | Austin Jurs | Franklin Motorsports | | Union IL | US |
| 898 | Lovisa Landin | Felon | Kosmic | Massillon OH | US |
| 875 | Fernando Luque | Supertune USA | | | |
| 807 | Helio Meza | Iron Rock Motorsports | | Spring TX | US |
| 826 | Steven Miller | CDR/OGP | Tony Kart | Tierra Verde FL | US |
| 828 | Ryan Miller | Trinity Karting Group | | Batavia OH | US |
| 851 | Mateo Naranjo | Trinity Karting Group | | Edwards IL | US |
| 848 | James Overbeck | Team Nitro Kart | Tony Kart | Cincinnati OH | US |
| 895 | Rocco Pasquarella | Jc Karting | Kosmic | Boca Raton FL | US |
| 805 | Luke Powers | Jimmy Simpson Racing | Redspeed | McCordsville IN | US |
| 879 | Camryn Reed | Iron Rock Motorsports | Redspeed | Youngsville LA | US |
| 833 | Xander Reed | Parolin USA | | Granbury TX | US |
| 821 | Anthony Rivera | | | Columbia MD | US |
| 817 | Brayden Robertson | Crosslink Competition | | Mc Gregor TX | US |
| 808 | Emma Kate Scarbrough | | | Peachtree City GA | US |
| 889 | Max Schweid | JC Karting | | Boca Raton FL | US |
| 814 | Cooper Shipman | Iron Rock Motorsports | | Austin TX | US |
| 855 | Greyson Shobert | Rolison Performance Group | | Vancouver WA | US |
| 823 | Cameron Steller | Iron Rock Motorsports | | McKinney TX | US |
| 880 | Charlie Stines | Jimmy Simpson Racing | Energy | Martinsville IN | US |
| 842 | Mason Surgener | Jimmy Simpson Racing | Redspeed | Lansing MI | US |
| 820 | EJ Tamayo | Piquet Sports | RS Kart | Miami FL | US |
| 866 | Graham Trammell | Rolison Performance Group | Kosmic | Springfield OR | US |
| 883 | Grayson Upchurch III | Team Nitro Kart | | Denver NC | US |
| 818 | Jake Walker | Mike Doty Racing | Kosmic | Phoenixville PA | US |
| 816 | Mason Walters | | Tony Kart | Mt. Ulla NC | US |
| 894 | Sebastian Wheldon | JC Karting | | St. Petersburg FL | US |
| 815 | Mekhi Winfrey | Mike Doty Racing | Kosmic | Warwick NY | US |
X30 Masters Provisional Entry List

| No. | Driver | Team | Chassis | Hometown | Country |
| --- | --- | --- | --- | --- | --- |
| 511 | Mario Barrios | Rolison Performance Group | Kosmic | Miami Beach FL | US |
| 510 | Gordon Cameron | Trinity Karting Group | Tony Kart | Cincinnati OH | US |
| 555 | Kim Carapellatti | | CompKart | Olean NY | US |
| 502 | Scot Carapellatti | Carapellatti Racing | | Olean NY | US |
| 500 | Ruben Cherres | Sla Kart | Tony Kart | Tampa FL | US |
| 515 | Kevin Coy | | Tony Kart | Palm Harbor FL | US |
| 509 | Logan Cozzie | Team Nitro Kart | Tony Kart | Sherrills Ford NC | US |
| 505 | Richie Faulkner | Rolison Performance Group | Kosmic | | |
| 591 | David Galownia | Timmy Tech | CompKart | Louisville KY | US |
| 520 | Connor Hare | Aventus Investment Advisors | Kosmic | Cornelius NC | US |
| 1 | Scott Kopp | Franklin Motorsports | Exprit | Mukwonago WI | US |
| 525 | Greg Leahy | Trinity Karting Group | Tony Kart | Terrace Park OH | US |
| 514 | Robert Maier | Rolison Performance Group | Kosmic | Oakland FL | US |
| 582 | Laurentiu Mardan | TecnoKart USA | | Arlington Heights IL | US |
| 597 | Paul Meise | Trinity Karting Group | | Cincinnati OH | US |
| 577 | Miguel Mier | Crosslink Competition | | Frisco TX | US |
| 522 | Paul Montopoli | Team Ferris Racing | CompKart | RIVER VALE NJ | US |
| 521 | Alex Mueller | ACM Performance | Tony Kart | Mooresville NC | US |
| 572 | Adam Pettit | Solo Kart USA | Solo Kart | Mullica Hill NJ | US |
| 528 | Scott Roberts | Speed Concepts Racing | | Winter Park FL | US |
| 504 | Danny Robertson | Rolison Performance Group | Kosmic | Ocala FL | US |
| 513 | John Robicheaux | Rolison Performance Group | Kosmic | Gulfport MS | US |
| 544 | Jonathan Silva | Ryan Perry Motorsport | Tony Kart | Corona CA | US |
| 503 | Salvatore Sparacio | Solo Kart USA | | Vincentown NJ | US |
| 583 | Cristian Vomir | TecnoKart USA | TecnoKart | Hoffman Estates IL | US |
Mini Swift Provisional Entry List

| No. | Driver | Team | Chassis | Hometown | Country |
| --- | --- | --- | --- | --- | --- |
| 143 | Garrett Andexler | PSL Karting | Birel ART | North Royalton OH | US |
| 193 | John Antonino | Race Factory | | Bakersfield CA | US |
| 123 | Diego Ardiles | Supertune USA | Tony Kart | Doral FL | US |
| 114 | Sarah Bradley | Team Benik | | Fishers IN | US |
| 139 | Max Cristea | Magik Kart USA | Magik Kart | Buford GA | US |
| 146 | Salvador della Vecchia | San Antonio Racing Team | | Miami FL | US |
| 177 | Acen Dramaliev | TecnoKart USA | TecnoKart | Lincolnwood IL | US |
| 174 | Santiago Duran | | Kart Republic | League City TX | US |
| 151 | Aryton Grim | Team Nitro Kart | Nitro Kart | Hilliard OH | US |
| 148 | Diego Guiot | Speedsportz | | shenandoah TX | US |
| 126 | Ava Hanssen | Franklin Motorsports | Merlin | Elkhorn WI | US |
| 124 | Chase Harlow | Syntech Racing | Top Kart | Dundee MI | US |
| 116 | Paul Hart | Mike Doty Racing | Redspeed | Cortlandt Manor NY | US |
| 117 | Oscar Iliffe | Iron Rock Motorsports | | Austin TX | US |
| 144 | Jack Iliffe | Iron Rock Motorsports | | Austin TX | US |
| 127 | Alexander Jacoby | J3 Competition | | Washington DC | US |
| 164 | Cade Jaeger | Team Nitro Kart | | Kewaskum WI | US |
| 107 | Kai Johnson | AKT Racing Team | Kart Republic | Gulfport FL | US |
| 134 | Keagan Kaminski | Ryan Perry Motorsport | Nitro Kart | San Dimas CA | US |
| 196 | Kolin Kiefer | | | Effingham IL | US |
| 133 | Gage Korn | Race Factory | Race Factory | Aurora CO | US |
| 167 | Ben Maier | Team Nitro Kart | | Stevensville MD | US |
| 128 | Alejandro Moreno | | Nitro Kart | Pueblo Nuevo 4 | PA |
| 149 | Asher Ochstein | Team Benik | | St. Petersburg FL | US |
| 197 | Tyler Padgett | MottazSport | Birel ART | Parrish FL | US |
| 163 | Cash Perkins | Franklin Motorsports | | Bristol WI | US |
| 104 | Jase Petty | | | Oakland IL | US |
| 112 | Christian Quijano | Parolin USA | | St. Cloud FL | US |
| 111 | Indy Ragan | Franklin Motorsports | Merlin | Eagle Lake MN | US |
| 199 | Tyler Roberts | Parolin USA | | Leander TX | US |
| 119 | Ragan Saville | Speedsportz | | Conroe TX | US |
| 121 | Jacob Schaible | Team Nitro Kart | | Cleves OH | US |
| 171 | Landon Skinner | Speedsportz | | Combine TX | US |
| 154 | Brayden Traver | Mike Doty Racing | Kosmic | Middletown NY | US |
| 195 | Jonas Vidmontiene | Team Benik | Benik | Windermere FL | US |
| 155 | Karsyn Walters | Supertune USA | | Naples FL | US |
| 178 | Derek Wargo | DEW RACING LLC | | Metairie LA | US |
| 101 | Carson Weinberg | | Parolin | Carrolton GA | US |
| 198 | Oliver Wheldon | JC Karting | | St. Petersburg FL | US |
| 115 | Gavin Whitt | J3 Competition | | Littleton CO | US |
| 188 | Jackson Wolny | PSL Karting | | Glen Ellyn IL | US |
| 109 | Brayden Zirves | Franklin Motorsports | Merlin | Trevor WI | US |
Micro Swift Provisional Entry List

| No. | Driver | Team | Chassis | Hometown | Country |
| --- | --- | --- | --- | --- | --- |
| 7 | Benym Abernethy | Franklin Motorsports | Merlin | Elm Grove WI | US |
| 18 | Gabriel Balog | Magik Kart USA | | | |
| 24 | Sawyer Chambers | Speedsportz | | Rosharon TX | US |
| 9 | Matteo Franco Ruggiero | AKT Racing Team | Kart Republic | Miami FL | US |
| 12 | Jaime Garcia | Parolin USA | | | |
| 42 | Jackson Gibson | Rolison Performance Group | Kosmic | Lake Oswego OR | US |
| 62 | Keelan Harvick | Team Nitro Kart | | Harrisburg NC | US |
| 23 | Tyrone Kemper, Jr. | Syntech Racing | Tony Kart | New Orleans LA | US |
| 5 | William Kim | Mike Doty Racing | FA Kart | Darien CT | US |
| 46 | Bobby Klein | Speedsportz | | Georgetown TX | US |
| 3 | Maxwell Macha | RS Kart USA | RS Kart | Fort Myers FL | US |
| 72 | Isaac Malcuit | AKT Racing Team | | Strasburg OH | US |
| 99 | Steffany Miller | CDR/OGP | Energy | Tierra Verde FL | US |
| 77 | Jacob Modjeski | Franklin Motorsports | Merlin | Oak Creek WI | US |
| 28 | Agustin Moreno | Team Nitro Kart | Nitro Kart | Pueblo Nuevo 4 | PA |
| 11 | Tristan Murphy | Ryan Perry Motorsport | | San Clemente CA | US |
| 25 | Lucas Palacio | J3 Competition | | Vienna VA | US |
| 29 | Travis Pettit | Solo Kart USA | Solo Kart | Mullica Hill NJ | US |
| 81 | Matheus Ramalho | Racing Edge Motorsports | Kosmic | | |
| 37 | David Ramirez | Speed Concepts Racing | | Fresh Meadows NY | US |
| 15 | Davin Roberts | Team Nitro Kart | Nitro Kart | Walker LA | US |
| 69 | Marco Romero | Zanella Racing | | Orlando FL | US |
| 10 | Gianmatteo Rousseau | Team Nitro Kart | | Panama City PA | PA |
| 75 | Marco Sammut | Mike Doty Racing | Kosmic | LOCUST VALLEY NY | US |
| 88 | Lillian Scarbrough | | Tony Kart | Peachtree City GA | US |
| 65 | Brady Schad | Team Nitro Kart | | Plymouth WI | US |
| 19 | Brandon Sieracki | Franklin Motorsports | Merlin | Oconomowoc WI | US |
| 95 | Rocco Simone | MottazSport | | Gilford Ontario | CA |
| 55 | Caleb Tarter | Team Nitro Kart | | Winchester IN | US |
| 4 | Augustus Toniolo | Rolison Performance Group | | | |
| 13 | Ethan Tovo | Team Nitro Kart | | Warrenville IL | US |
| 31 | Jackson Tovo | Team Nitro Kart | | Warrenville IL | US |
| 17 | Alessandro Truchot | Parolin USA | | Miami Beach FL | US |
| 33 | Royce Vega | Team Benik | | Rockwall TX | US |
| 89 | Ashton Woon | Team Nitro Kart | | Scottsdale AZ | US |