Positive Shakedown in Adria for CRG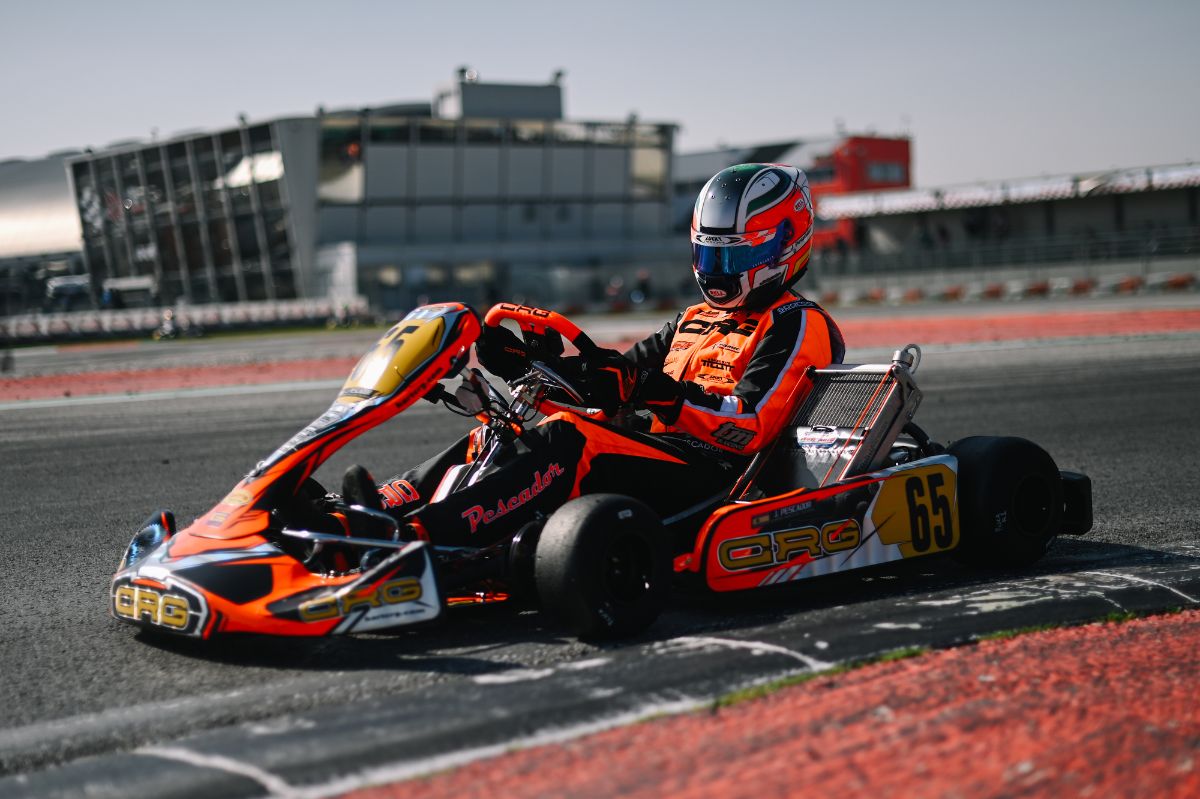 The opening round of the WSK Master, which took place in Adria from the 25th to the 28th February, has been the first outing for nearly the whole CRG team, with all 4 categories (Mini, Junior, Ok and KZ) on the track at the same time.
The race has had a particular meaning for the KZ drivers, both because it was the first time with the new colours for 4 of them (Jeremy Iglesias, Alex Irlando, Jorge Pescador and Paavo Tonteri), and also for the fact that this category will race again in Adria on the 2nd May, for the first round of the European Championship. A lot of work has been done on two different types of chassis looking ahead to the race in April, in order to have as much data as possible before the first important events of the season. The same work has also involved the engine in close synergy with TM. From a racing point of view, the balance was not very positive, especially because of two contacts that caused the elimination of Paolo Ippolito in the pre-final and Iglesias in the final. At the end of this intense weekend, the best of the CRG drivers has been Alex Irlando, who secured 8th position.
The Adria event was also very important for the Mini class, which broke all attendance records and at these WSK events carries out its own international reference program. CRG lined-up 5 drivers, demonstrating great competitiveness with each of them throughout the weekend. But another time bad luck has greatly affected the final results. A contact in the pre-final actually eliminated both Mattia Prescianotto and Sandro Perez, while they were doing an excellent job in the first positions. The final balance is however very positive for the team, thanks to the overall pole position got by Gerasim Skulanov, winner of the pre-final and who finally classified 3rd in the final.
For the Ok Junior drivers it has been a very though weekend, already compromised during the qualifying, but both Simone Bianco and Maskymilian Obst, have finally demonstrated a great potential at times. The same can be said for the OK French driver Arthur Rogeon, who had an excellent pre-final, despite a contact during the first lap. In the final his performance has been greatly affected by a set up test.
The preparation for the international season for the CRG team will fully continue at the next WSK race, scheduled in Sarno, at the end of March, while the 60 Mini will already be back on the track on the 14th March in Muro Leccese.