Superkarts! USA Announces Tremendous Incentives for 2021 Pro Tour Season with Commitment to IAME 175 SSE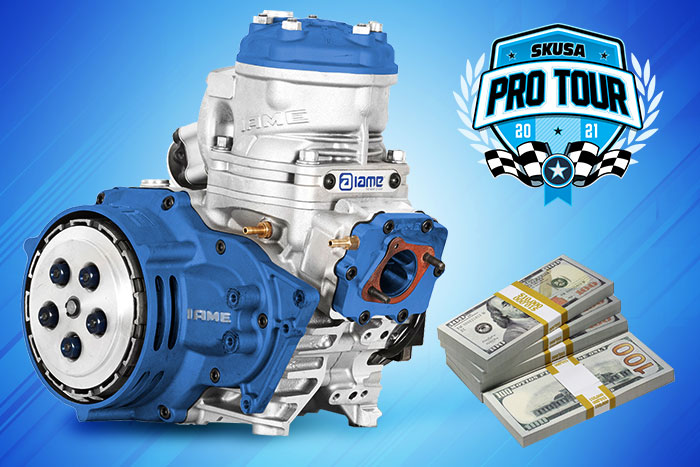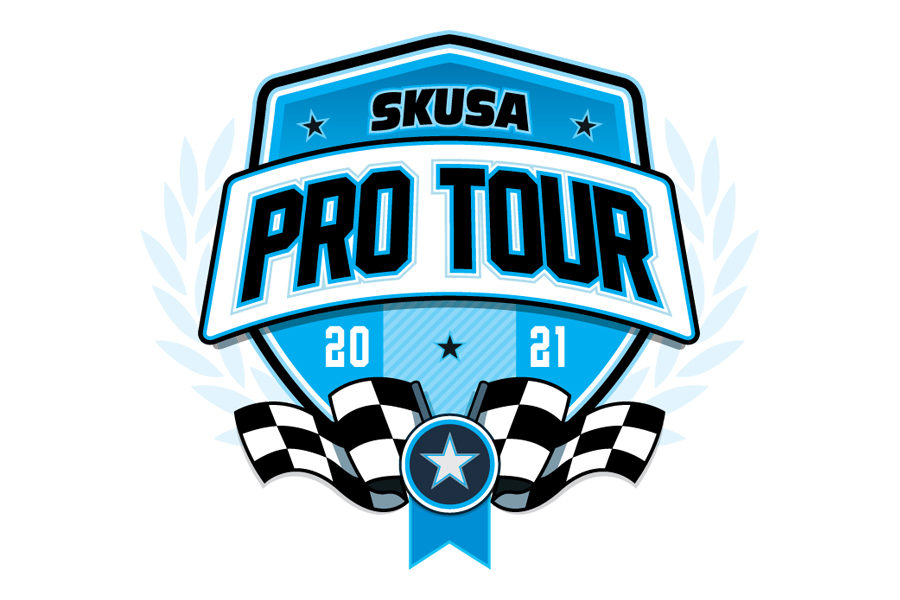 After a hectic 2020, SKUSA is getting ready to start another Pro Tour season this month at NOLA Motorsports Park. One topic of major speculation has been the future of the IAME 175 SSE shifter program and where shifter kart racing as a whole is headed within the SKUSA organization.
"It's no secret the 175 had a difficult launch and underwent challenges in becoming the stable and driver-friendly engine it is today," remarked SKUSA's Tom Kutscher. "We don't want to dwell on the past, we're always trying to look forward. Rather than blame anyone, we're doubling down on our commitment to see it work. We owe that to the racers who have purchased these engines and we truly believe that we have perfected this format now. The engine of 2021 is not the same one that had unforeseen issues at launch. We are prepared to show it, and our commitment to the program, in a very significant way."
For the 2021 SKUSA Pro Tour season beginning this month, Superkarts! USA is launching an initiative to get more karts and new drivers in shifter classes with an unparalleled promotion.
For racers who DO NOT currently own a 175 SSE engine, if they commit to running the entire 2021 SKUSA Pro Tour and the 2021 SuperNationals using the 175 SSE, IAME USA will waive the entire fee of a new engine package. (Limited supply. First come, first serve.)

In very simple terms: Show up to NOLA and the rest of the PRO TOUR and you will receive a 175 SSE Engine to race all season and get to keep it at the end of the year, free of charge. You will enter as normal and race the entire SKUSA national season (including the SuperNationals).

For racers who DO currently own an IAME 175 SSE engine, if they commit to racing it the entire 2021 SKUSA ProTour and the 2021 SKUSA SuperNationals in a shifter category, they will have their entry fees waived for every race. *Racers will still be responsible to purchase their own tires, fuel, oil, etc.
IAME's technical adviser Lynn Haddock is also very optimistic for 2021. "We've opened up the shifter platform to the Dellorto carburetor and the response has been overwhelmingly positive. Our own IAME North America performance director, George Tavares, has worked tirelessly with tuners and drivers to make the 175 the best it's ever been. He will be on hand at every ProTour with the sole job of helping anyone and everyone with questions.
If that weren't enough, SKUSA is also offering a substantial purse to compliment the engine promotion which will see a whopping $4,000 up for grabs for each round of the SKUSA Pro Tour (2 rounds per weekend) for both Pro Shifter and Master Shifter. The breakdown is as follows:
1st place – $2,500 prize per round
2nd place – $1,000 per round
3rd place – $500 per round
Between the entire Pro Tour and the typically large SuperNationals purse (to be confirmed this year), the prize pool for the 2021 season is easily close to $50,000 total dollars – for each shifter class (Pro and Master).
"Anyone who knows the DNA of SKUSA knows how much shifter kart racing plays into it," echoed SKUSA's Tom Kutscher." I fell in love with the sport by way of shifters and I am determined to see it thrive once again in the SKUSA ranks. We understand the apprehensions people have in the SSE platform given the early issues, but we're demonstrating our resolve by putting every ounce of incentive we can behind it."
Pre-entry is still very much open for both Pro and Master shifter, and the class will still run as combined with KZ being an option. With a month still to go, already some big names have entered — including reigning national champion AJ Myers and former national champion Danny Formal. With the promotional news, SKUSA anticipates a healthy stream of entries as the 2021 WinterNationals draws closer.
The Fine Print:
Promotion and eligibility for the complimentary engine will be administered through approved teams only. Competitors must declare which team they will run with / under for the season and teams will be responsible for managing and maintaining the engine until the completion of the season.
After the checkered flag at the 2021 SKUSA SuperNationals, the engine will then belong to the competitor free and clear, with no ties or commitments to any karting team thereafter.
All 3 Pro Tour events and the 2021 SuperNationals have to be attended and contested using the IAME 175 SSE. No exceptions. Any missed race or switch in power plant will forfeit the promotion for said competitor.
There are over 250 IAME SSE engines out there currently, which have already been sold. If you need help finding a team who already has one in stock, please contact us and we will assist in connecting you with a team.
If you are interested in this program and would like more information, please email Alexis Kutscher at alexis@iameusawest.com (Please note: If you would like your engine sent before the event to your approved dealer or team, you will be responsible for the shipping costs.)