Kosmic Kart at the Opening Event of 2021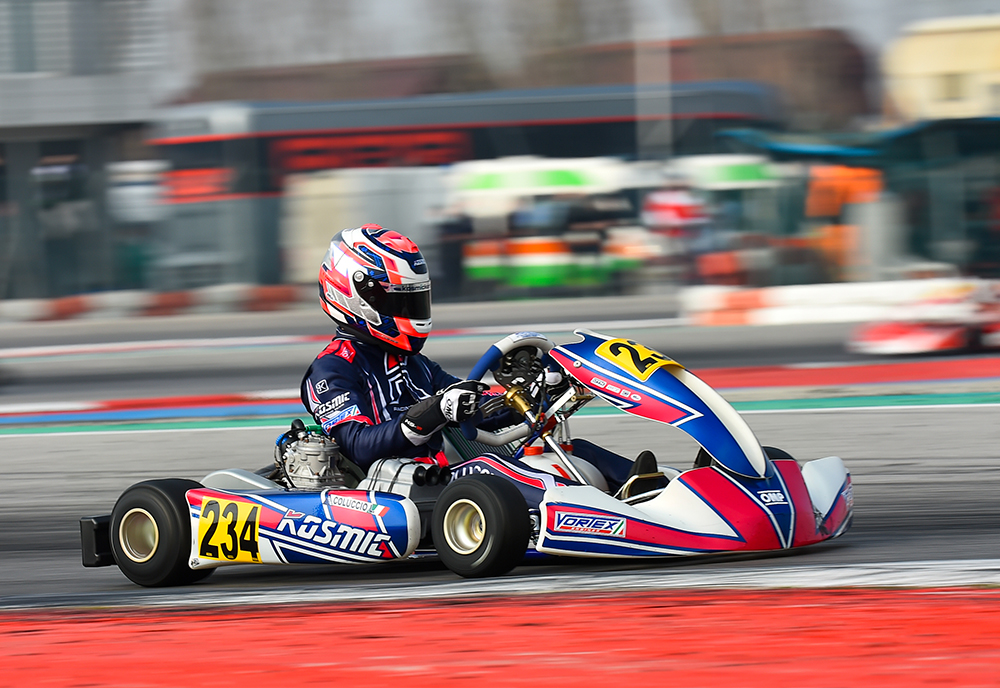 At the Adria Karting Raceway, on the occasion of the WSK Champions Cup, our Racing Department stands out with Luigi Coluccio in the OK category
The WSK Champions Cup at the Adria Karting Raceway officially opens the 2021 international karting season showing to be an excellent testing ground for the future events of the year. The Kosmic Kart Racing Department does not miss this opportunity to see its Kosmic Mercury R chassis in action, equipped with Vortex DST and DJT engines.
In OK class, Luigi Coluccio is the best of our drivers, twelfth in a final that saw him recover not less than four positions and also fight for the top 10. The Italian driver starts the weekend well with a third place in the first qualifying heat, which is also his best personal score in the heats. With a +11 compared to the qualifyings at the end of the heats, Coluccio also plays his cards well in the pre-final with an excellent eighth place. Tommaso Chiappini, at his first appearance with our Racing Department, is constantly growing his results, as well as Sebastian Gravlund who performs a great comeback in the pre-final with seven positions recovered from the starting grid.
In OKJ class, Ean Eyckmans shows his climbing skills with, respectively, six and eight positions gained in the pre-final and in the final. Alexander Gubenko is continuing his tough training for the next rounds, battling and recovering in every heat of this weekend, as well as Hugo Herrouin who is making a positive debut in an international event of this level. As for the general performance of Kosmic Kart material, the Kosmic Mercury R highlights the performance of Freddie Slater, on track with the Ricky Flynn Racing and able to reach 8th position. The British driver collects a second and two third places in the heats, then gaining nine positions and conquering the third place in the pre-final.
No change for the Kosmic Kart Racing Department: always at the Adria Karting Raceway, from February 24th to 28th, the first appointment of the WSK Super Master Series will take place.