Randy Kugler Confirmed as USKGP Announcer as Several Class Sponsors Come Aboard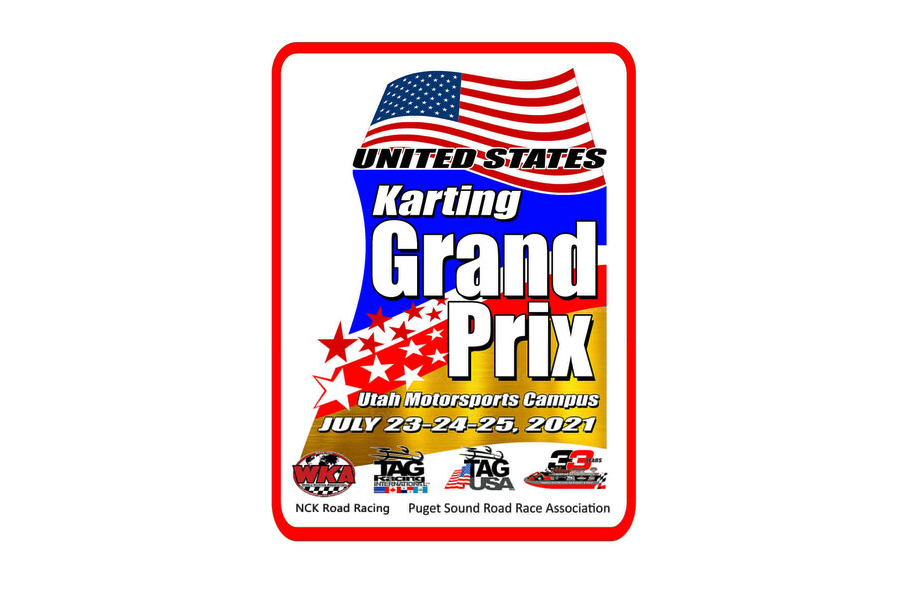 Gaining momentum with each passing week, the United States Karting Grand Prix (USKGP) is once again making headlines. Securing long-time karting industry member Randy Kugler as the event's inaugural announcer, several companies within the sport have stepped up to the plate and put their names as Class Sponsors. We welcome Kart-O-Rama, Italian Motors, Pignataro VW, J3 Competition/Rotax, Xccel Racing and Huggler Racing to the list of confirmed class sponsors.
"The traction that we are receiving, and the amount of interest and support is overwhelming, but not surprising," explained Marty Casey. "Working with Kevin Williams from the World Karting Association, Dave Larson from TaG USA, Justin Stefani from J3 Competition and the rest of supporting programs has been something of ease, and we are working towards our first event in only five months' time. We have also procured the services of Randy Kugler as the official USKGP announcer as he will bring even more excitement to the event with his race calls."
"In Karting when sanctioning bodies, clubs, and promoters work together it is usually the recipe for success," expressed Randy Kugler. "Listening to WKA President Kevin Williams share the vision of the US Karting Grand Prix, it appears to be just that. I am excited to be a part of this historic and groundbreaking event this summer near the Great Salt Lake at the Utah Motorsports Campus. The US Karting Grand Prix is bringing together East, West, North, and South in two of the most competitive Karting disciplines, Sprint Racing and Road Racing. Kudos and congratulations to Dave Larson, Marty Casey, WKA, TaG USA, and all those involved to make this happen. I cannot wait to get started."
Kart-O-Rama – TaG Cadet
Kart-O-Rama has been supporting kart racing since 1959, traveling throughout the Pacific Northwest supporting all racers out of their fully stocked racer support trailer. Kart-O-Rama also has full shop service at their 4000 sq ft shop located in Washington. Kart-O-Rama carries more than 4,000 kart parts in stock at competitive prices and ships most items same day. A dealer of Tillett Kart Racing Seats since 1996, Kart-O-Rama also carries karts, parts and components for several of today's top karting brands. – www.KartORamaInc.com
Italian Motors – Pro Shifter 
Italian Motors USA is one of the largest karting supply shops and one of the most successful race teams in North America. Its repeated successes at the track have drawn drivers from across the continent to seek out IM's coaching and mechanical services. Now with two locations, their newest being a 20,000 square foot facility in Sumas, Washington and having a full karting facility at their disposal, Italian Motors USA continues to expand, grow and carry on the family tradition. With new products being added to their online store on a regular basis, full time karting facility set for greater expansion, training programs and supporting growth throughout the karting industry, Italian Motors is a true leader in the karting marketplace. – www.ItalianMotors.com
"Italian Motors USA is thrilled to announce their partnership and participation in the inaugural USGKA event," explained Claudia Valiante. "As the Pro Shifter class sponsor, Italian Motors plans on fully representing with our top Northwest and International drivers on Italkart Chassis with TM and X125 Engines. Strict Covid protocols will be in place to keep our drivers and their families healthy, while providing an incredible opportunity to do what they love to do."
Pignataro VW – Stock Moto Lite
The Pignataro Volkswagen story begins over 40 years ago. Since their founding, the family-owned dealership has been providing car shoppers in the Everett, Washington area with the opportunity to choose from an extensive selection of the latest Volkswagen models. Pignataro welcomes drivers from Mill Creek, Lynnwood, Marysville, Kirkland, Bellevue, Seattle, and beyond.
Pignataro VW's selection of new Volkswagens is stocked with all of the headliners from the Volkswagen lineup. Pignataro Volkswagen is the one place you need to stop if you are looking to buy or lease a new Passat, Jetta, Tiguan, Golf, Beetle, Atlas, and Arteon. If there is a specific model you are looking for, Pignataro Volkswagen will help you find it. They are able to get many of the hard-to-find models in the Volkswagen lineup. If you cannot find the car you are looking for in our inventory, Pignataro VW will work with other dealerships to get you behind the wheel. – www.pignatarovw.com
Xccel Racing – Shifter Heavy Sprint
Xccel Racing supports their customers to fully enjoy the sport of karting. Xccel Racing is the official North American dealer of high-quality Velox kart racing chassis and SGM kart racing engines, developed in Maranello, Italy by Severi Racing Kart Srl. Xccel Racing is the sole supplier and distributor for Velox kart racing chassis in the United States. They are proud to represent the quality and performance of the Velox SK1 chassis. – www.XccelRacing.net
J3 Competition / Rotax – TaG Senior
J3 Competition has over 15 years of winning experience in America across all major organizations, championships and categories, from major cadet championships alongside junior championships as well as single speed senior categories and premier shifter titles. The team's efforts since its inception in 2004 have been second to no other brand, thus galvanizing the company as a continental and world leader in the sport of karting.
With product evolution and the relentless attention to detail, J3 began its further developments within the product creation sector of karting approximately starting in 2008. The brain-trust furthered its movement in 2014 with the decision to design and homologate its own chassis line — COMPKART. With the birth of COMPKART, the team at J3 enjoys renowned titles on four continents (North America, South America, Europe, and Australia) alongside its dedicated partners who utilize arguably the world's best all-around performing racing kart line, there is no end to the bright future of the company. In 2018 the team took on the distribution of the BRP-Rotax product line suite for the United States in an effort to stabilize and grow the foundation of the sport with high performing and cost-effective products. – www.J3Competition.com
Hugggler Racing – TaG Junior Sprint and TaG Master Road Race
Starting in 1989, Hugler Racing was born and has been going strong ever since. A dealer and reseller of multiple product lines, Huggler Racing has evolved through the years selling Bug, Margay, CRG, MBA, Top Kart and is now a dealer for OTK product line and the Redspeed Chassis. Supporting karting for more than 30 years, Huggler Racing offers karts and parts sales, engine dyno services, chassis setup, scaling, trackside programs, driver coaching, and more. As a jack of all trades for karting, Huggler Racing can cover you both on and off the track with what you need to succeed. – www.HugglerRacing.com
More announcements are coming soon! Visit www.USKartingGrandPrix.com for news, information, class structure, rules, hotel information and more.