EKN Trackside: 2021 SKUSA Winter Series – AMR 2 Preview
Winter championship to be decided in Homestead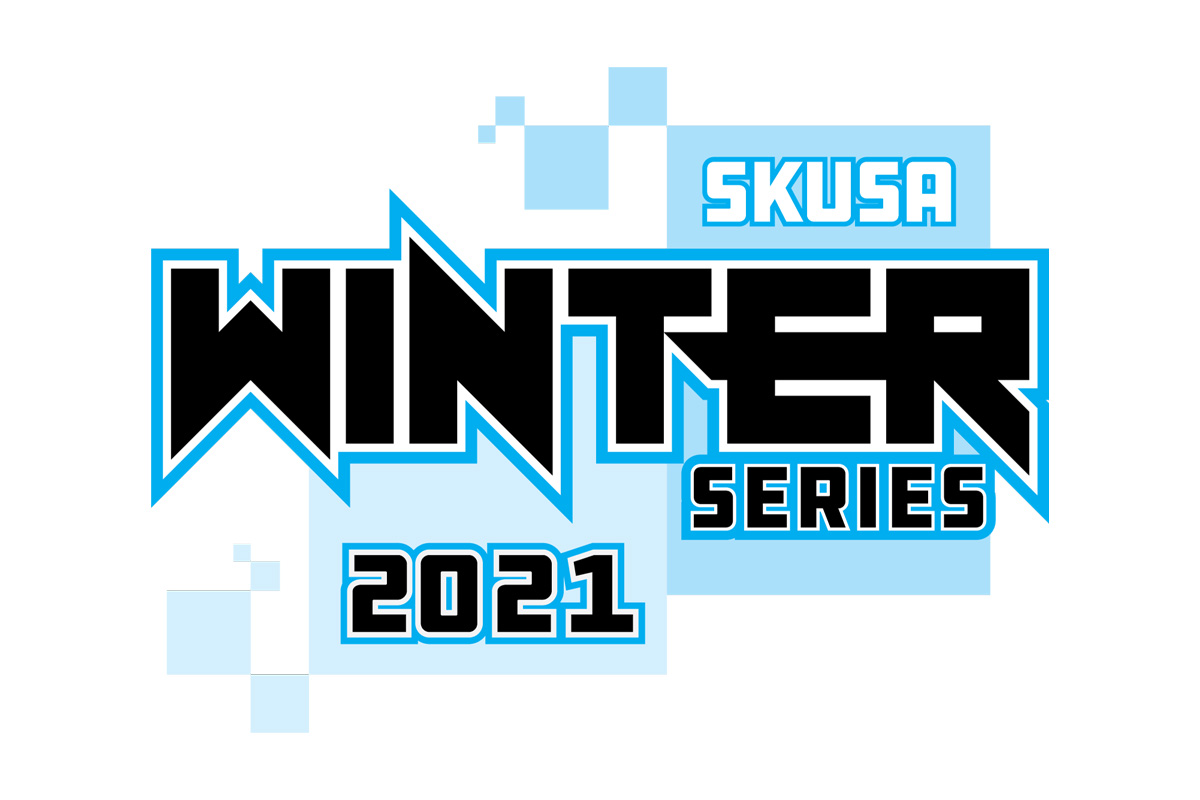 The 2021 Superkarts! USA Winter Series program will close out this weekend – February 12-14 – at the AMR Homestead-Miami Motorplex presented by MG Tires. Rounds Three and Four of the 'best of three' championship program will be contested on Saturday and Sunday in Homestead, Florida to decide this year's titles. After a near 200 entry total in January, 170 entries are committed to the finale in the nine categories taking on the 7/10-mile course in the counter-clockwise direction.
Wednesday and Thursday were unofficial practice with Friday hosting five official sessions for testing. Round Three is set for Saturday, including qualifying, Prefinal and Final. Round Four is a repeat format on Sunday. When the dust settles, drivers will take the best three of four rounds to decide the 2021 SKUSA Winter Series champions.
eKartingNews.com is set for the series finale as the 2021 Trackside Live program continues. Xander Clements will provide the call of the action all weekend. Those unable to attend can listen in to the live broadcast – presented this weekend by Allen Berg Racing Schools, KartSport North America and Parolin USA. Bookmark www.ekartingnews.com/live and follow the EKN social media channels for more throughout the weekend in Florida.
A chaotic opening two rounds were contested in the X30 Senior division with Aaron Benoit (URace / Exprit) and Arias Deukmedjian (KSNA / Kart Republic) securing the wins in January. Benoit came out as the championship leader, head of Sebastian Montoya (Montoya / Tony Kart) by 61 points. Montoya had a third-place in Round One and was the driver to beat in Round Two until getting shuffled back in the main event. EKN TaG Driver Rankings co-#1 Deukmedjian won that race, and sits fourth in the standings, back by 83 with defending champion Ryan Norberg (RPG / Kosmic) sitting third with zero podium results in the opening two rounds. A number of drivers who missed out on victories in January will be battling for them this weekend, along with Senior rookies Connor Zilisch (Nitro / Tony Kart) and Jace Park (Trinity / Tony Kart) making their 2021 debuts.
Two different drivers came away with the wins in the KA100 Senior category. Former SKUSA Pro Tour champion Brandon Lemke (Franklin / Merlin) and Arias Deukmedjian (KSNA / Kart Republic) each took the top spot over the opening weekend, but it's Hannah Greenemeier (RPG / Kosmic) they are chasing in the championship. Greenemeier's two podium finishes puts her 10 points ahead of Deukmedjian with Lemke sitting in third, 30 points out of first. Thomas Annunziata (TFR / Kart Republic) has stellar drives from the back, and sits fifth in the standings behind former SKUSA #2 Nick Ramirez (Nash / EOS), who is currently not on the pre-entry list.
Only two drivers are currently on the entry list for Pro Shifter with two-time winner Brent Crews (LEM / Formula K) and Devon Smith-Harden (HMG / CompKart) on the roster for this weekend. Master Shifter has four, including the opening weekend winners in Scott Barnes (HMG / Intrepid) and Freddy Rhemrev (EVM / CRG). It is Rhemrev leading the championship by 70 points over Barnes. Canadian Nicolas Bedard (PSL / Birel ART) is joining the fight this weekend.
Can Renato Jader David (Orsolon / Tony Kart) continue the win streak in X30 Master? Dating back to the 2019 program, David has nine straight victories, including two from January. The field has grown to 12 drivers, with a number of driver based in Florida attempting to end his streak. The championship lead for David is 70 points over Luiz Cordeiro (Piquet / Tony Kart) with William Isaias (IR / Tony Kart) sitting third.
The X30 Junior category had two drivers earn victory in January – Kai Sorensen (Parolin USA) and Jeremy Fletcher (Benik / EOS). Sorensen, making his Junior debut, leads the championship chase over Max Garcia (AKT / Will Power Kart) by 82 points. Garcia had one podium result in January. Paul Bocuse (SCR / Redspeed) is third in the title chase, placing runner-up on Sunday. Fletcher finds himself fifth in the standings after poor result in Round One, and thus can rebound with two solid results. The top-seven in the championship chase are all within 154 points, leaving this chase still open to a number of drivers.
The KA100 Junior class is very similar, with the top-10 in the title chase sitting within 166 points of each other. At the top is Chase Hand (RPG / Kosmic), who showed speed all weekend but came up just short in the victory column. His lead is 24 points over Round Two winner Parker DeLong (RPM / Tony Kart), who is not listed on the pre-entry roster. Round One winner Luke Welcome (VM / Tony Kart) sits fifth behind Cole Kleck (Arcane / Tony Kart) and Christian Miles (SBK / Race Factory).
Matias Orjuela had a near perfect weekend to begin the SKUSA Winter Series in Mini Swift. His performance helped him earn the EKN Driver of the Month for January with Orjuela (Parolin USA) leading the championship chase by 90 points. Enzo Vidmontiene (Benik) is the top challenge in the second position with Oliver Wheldon (JC / Kosmic) in third.
It will be a busy weekend for the Harvick family as Kevin Harvick starts out the 2021 NASCAR campaign with the Daytona 500 on Sunday. Keelan Harvick (Nitro Kart) comes into the weekend leading the Micro Swift standings off his two victories in January. His lead is 84 points ahead of Max Cristea (Magik) with Augustus Toniolo (RPG / Kosmic) a close third. The wild card could be Isaac Malcuit (AKT / Kart Republic), coming back from a broken hand suffered in January.
Tune in to EKN Trackside Live all weekend long and follow the EKN Social Media channels for updates and more from Homestead.