Forward Direction Motorsports: Challenge of the Americas – PKRA Report
Wins and Podiums Highlight FDM and COMPKART Drivers At Challenge of the Americas Round's 1&2 in Phoenix, Arizona.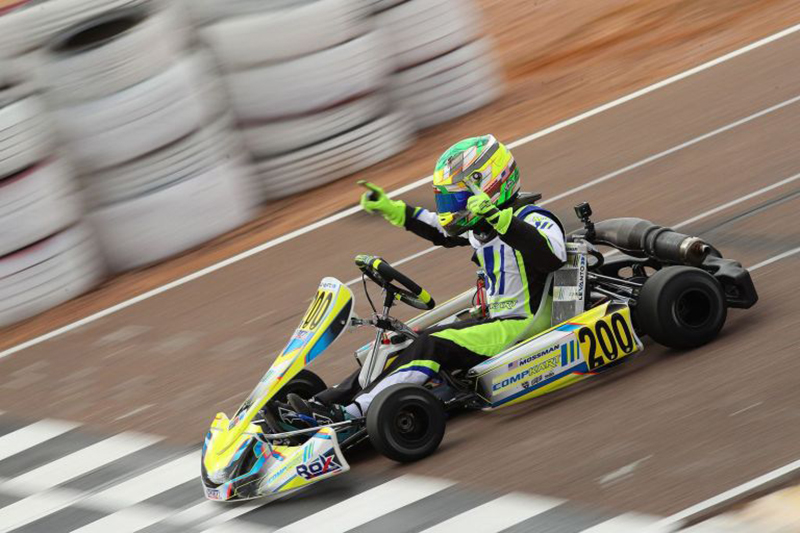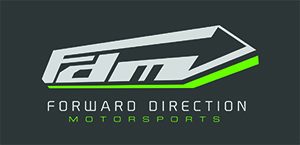 The 2021 Challenge of the Americas series kicked off with Round 1 & 2 January 22nd-24th in Phoenix, Arizona at PKRA.  With direct factory support from J3 Competition, FDM's star line up of data engineers and mechanics, and all drivers aboard the COMPKART chassis, Forward Direction Motorsports drivers were set for success.  FDM fielded 12 drivers across 8 categories, and were able to walk away with two wins and 7 total podium positions over the two days of racing.
Joining FDM from J3 Competition, California's Frankie Mossman doubled up victories in Junior Rok competition.  Saturday started with Frankie qualifying second, and advancing forward to claim the pre-final win.  The final was all Mossman, as he lead from pole to win by just over 4 seconds.  On Sunday, Frankie qualified pole and lead at the checkered during the prefinal but was penalized for 2-wheels out of the lane at the start, dropping him to third in the order.  The final was all Mossman, climbing to the race lead early on and never relinquishing it.  Mossman heads to Calspeed as the COTA Junior Rok points leader and looks to keep the momentum going.
Northern Colorado driver Adam Kasick had a solid start to a championship run at PKRA scoring a pair of second place finishes.  Saturday saw Adam miss the pole, but start on the front row for the heat race, and follow it up with a runner up finish in the pre-final.  After a strong start pacing with eventual race-winner Derek Wang, Kasick settled for second in Saturday's final.  On Sunday in a mixed condition qualifying session, Kasick was able to nail the pole position with a brilliant lap on wet tires over Wang on dry tires by a mere 0.079.  Adam jumped out to an early lead in the pre-final, and after race control missed displaying the white flag to the leaders, was overtook on the final circuit to finish second.  In the final Adam was able to hold pace with Wang for the majority of the race but had to settle for another second place.  Adam is well poised for a championship run, and looks to fight for race wins at Calspeed.
Gavin Whitt turned some heads in Phoenix, and is a driver to watch heading into California in February.  Gavin started Saturday off with a 7th place qualifying effort in the stacked Mini Rok field.  Advancing to the top 5 quickly in the pre-final, Gavin made a slick last lap move to finish second and start the main on the front row.  Heartbreak came in Saturday's final when an engine issue left Whitt sidelined before the race began.  On Sunday Whitt would show that his pace on Saturday was no accident by qualifying on the front row in P2.   After a second in the pre-final with quick lap time, Gavin would again start on the front row for the main event.  Gavin pushed race winner John Antonino all race and challenged him on the last couple laps but was unable to get around, finishing in second for his first COTA podium.
Also in Mini Rok was J3 Competition's Alexander Jacoby.  On Saturday, Jacoby qualified 12th and suffered unfortunate contact in the pre-final dropping him to 14th.  Alexander dug deep in the final to advance all the way to 7th from the tail of the grid.  On Sunday Alexander improved to a top 5 position in qualifying.  Unfortunately, a rough heat and contact on the first lap of the final would see Alexander sidelined on a day full of hope after qualifying.
Phoenix resident and J3 Competition driver Kol Bailey started the weekend out with a 5th place qualifying effort.  After making it to third on the opening lap of the pre-final, Bailey settled in to start the final inside row 3.  Kol jumped out to third at the start of the final, and after a couple early challenges from behind Bailey was unable to catch the leaders, bringing it home for a solid podium result on his first race aboard the COMPKART chassis.  In Sunday's rain soaked qualifying, Bailey nabbed a 4th to start the pre-final from row 2.  A mid race collision sidelined Bailey in the pre-final.  Kol charged through the field in the final to go from 18th to 5th, just shy of the podium.
It proved to be a weekend of learning for Rhys Bowman in the Micro Rok category.  On Saturday after a DQ in qualifying for a technical error, Rhys moved up to 4th in the pre-final.  After advancing briefly to third in the final, Rhys raced hard and ended up finishing in 6th.  Sunday would see Rhys progress forwards after another mishap in qualifying.  Bowman would steadily advance through the pre-final and final to grab his first COTA podium in the 3rd place slot.
The Senior 100cc category was the largest of the weekend.  Saturday started out with Everest Fedler and Jackson Dunn qualifying 10th and 13th, respectably.   The pre-final would see Everest advance to 8th and Jackson maintain in 13th.  A pile-up on the start of the final would end up sending both drivers all the way to the back, with Dunn clawing back up to 23rd and Fedler retiring.  Sunday would see Everest qualify 12th with Dunn down in 20th looking to move up.  In the pre-final both would do just that as Fedler advanced to 10th and Dunn all the way to 14th.   Sunday's final ended with both drivers retiring.  Look for these two to put in the work and come back stronger at Calspeed.
Phoenix's Cooper O'Clair from J3 Competition joined FDM for the second time, and saw a good developmental weekend in his second national Junior outing.   Cooper qualified 4th on Saturday and would go on to finish the pre-final in 5th after some good racing.  Cooper lost a couple positions on the start of the final but was able to work back forward to capture a top 5  to kick off the series.  Sunday would see Cooper plagued with some engine gremlins during qualifying and the heats.  In the rain soaked final, and Cooper's first time driving in the wet, he brought it home a respectable 8th.
Alex McPherson-Wiman kicked off his 2021 COTA series with a 10th place qualifying on Saturday.  Alex moved up nicely in the pre-final to 7th and after a good battle in the final brought it home in 8th.  In the rainy qualifying session Sunday McPherson grabbed a 7th to improve upon his Saturday result.  A hard fought pre-final saw McPherson drop to 10th, and in the rain soaked final Alex unfortunately retired.  Look for Alex to double down and come back stronger at Calspeed.
Not wanting to sit idle on the sidelines while their kids have all the fun, Steve Dunn and David Fedler took to the seat in 100cc Master in Phoenix.  Steve Dunn started out with a 4th in qualifying on day one, and backed it up with a 4th in the pre-final.  After a couple mistakes early on Steve would bring it home 5th in his 100cc debut.   Dunn qualified 3rd in the rainy qualifying session Sunday before dropping to 5th in the dry heat race.  In the soaked final, Dunn made a few mistakes but held onto another top 5 finish to bring it home with two top 5 results on the weekend.  David Fedler also ran his first 100cc race at the Challenge and made steady progress in speed throughout the weekend.  Fedler finished 8th in the Saturday final, and got closer throughout the day.  Fedler qualified 6th and Sunday in the wet session, and progressed nicely throughout the day in all conditions to finish 7th in the final.
FDM would like to thank our drivers and supporters for allowing us to grow year after year.  This would not be possible without our stellar roster of mechanics and data engineers that truly make FDM the winning program.  A thank you to COMPKART for material that can win in any condition and J3 Competition for the trackside support.  Our engine partners Tru Tech Racing Engines, P1 Engine, Woltjer Racing Engines, and Swedetech all provided us with capable engines.
Forward Direction Motorsports hosts a retail store, online store, service department, and racing team out of our facility in Centennial, CO.  We are a COMPKART authorized dealer and factory supported Race Team, ROTAX Authorized Service Center, and dealer for many karting products.  For more information on FDM, our race winning program, and our products and services please visit www.fdmkarting.com or call us at 720-323-3650.