Forced to Miss Rounds One and Two, Luke Lange Set for 2021 SKUSA Winter Series Debut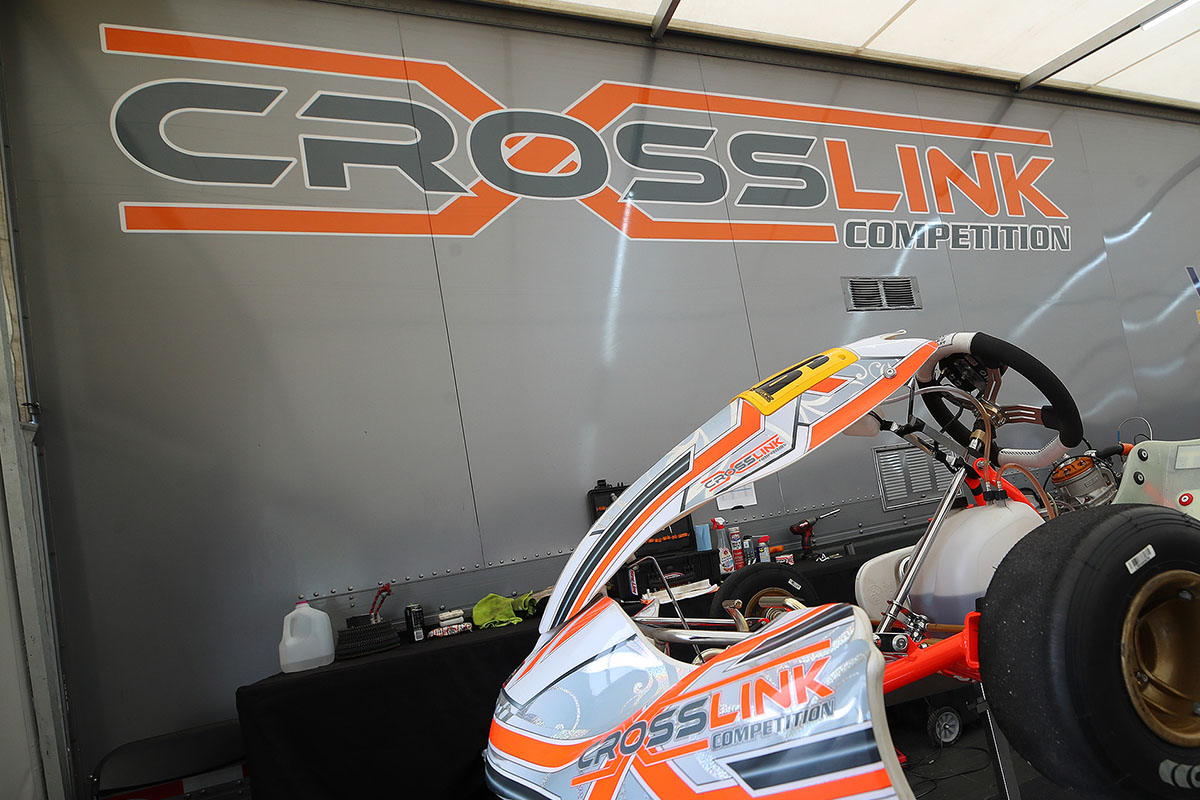 Luke Lange will make his debut with Team Crosslink and the Exprit chassis this week in Homestead
(Photo: CKN)
Set to make his 2021 and Team Crosslink debut back in January, Texan Luke Lange was forced to wait one month. Falling ill the week before the 2021 kickoff event, Lange had to put his new team debut on hold. Now, with rounds three and four of the Superkarts! USA (SKUSA) Winter Series on the horizon, Lange is primed and ready to make his first start aboard the Exprit brand under the potent Team Crosslink program. Lange will kick off his season this coming weekend at the AMR Homestead-Miami Motorplex in Homestead, Florida, where he has stood on the podium in the past.
"I am ready to get a new season started and can't wait to do so with Team Crosslink," expressed Luke Lange. "It was unfortunate that I had to miss the first event weekend, but I am ready to go and fly my new team colors in Florida."
Showing speed throughout 2020, Lange found his way to the podium in the Texas Sprint Racing Series while also running near the front of the field in the United States Pro Kart Series. Victorious at the AMR Motorplex in 2019, Lange is hoping to rekindle some of the speed that saw him top the podium blocks at a previous Winter Series event.
Lange continued, "I like the temporary facilities and feel that I can get up to speed quickly. Even though the AMR Motorplex is not temporary, it is in a parking lot and has that feel. It has curbs that you need to hit and hit properly, but also others that I will need to stay away from. I am ready to go."
With unofficial practice beginning on Thursday, practice will continue on Friday with two full race days commencing Saturday and Sunday. Stay tuned to the Luke Lange Racing social media pages for news, information, photos, and results from the event.
Luke Lange would like to thank his partners for their continued support. A huge thanks to LukesFastBreaks.org, America's Auto Auction, Progressive Powersports, Strategic Dealer Services, and Team Crosslink. Be sure to follow and stay tuned to the Luke Lange Racing social media pages for news, information, photos, and results from future events.
For more information on Luke Lange, please visit him online at www.LukeLangeRacing.com or www.LukesFastBreaks.org or contact RTD Media & Management via email to Info@RaceTechDevelopment.com.