CKNA South Division Debuts This Weekend in Bushnell
Encouraging pre-entry numbers for program's expansion into Florida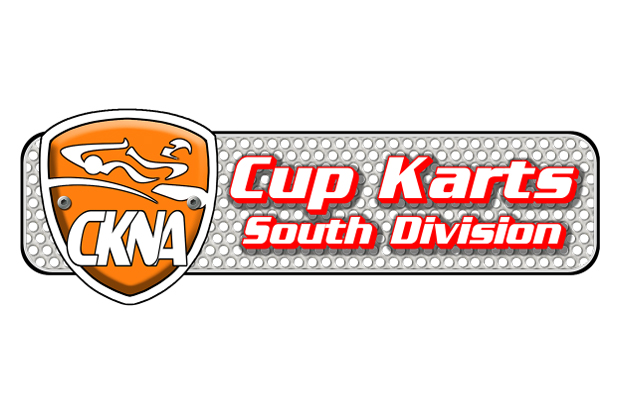 As detailed by Cup Karts North America's Greg Jasperson in last week's EKN One-on-One interview, the organization will be expanding its regional series platform in 2021 with the launch of a new South Division. A four-race series has been developed for the state of Florida, and it will throw the green flag on the new season this coming weekend at Bushnell Motorsports Park. Located just over an hour's drive northwest of the Orlando International Airport, the track is excited to welcome many racers to this opening weekend. The event will utilize the full-length layout at Bushnell, which measures out to over 2/3-mile and takes the drivers both over and under the track's signature bridge.
"We have 79 pre-entries as we begin the week and we're looking to hit 100 for the first race of the new series," offered an enthusiastic Bret Spaude, who will head up the CKNA South Division. "We have double-digit pre-entries in all of our senior classes, which is a tremendous starting point for this new program."
The CKNA program is focused solely on the Briggs & Stratton 206 engine platform, which has both supported and fueled the growth of their Champions Cup regional program in the Midwest and the continuing growth of their annual Grand Nationals event at New Castle Motorsports Park. The Senior Heavy class tops the pre-entry numbers with 14 drivers entered, followed closely by both Senior Medium and Masters at 13 each. CKNA's new 'Legends' category for drivers 50 years-of-age and older will debut at Bushnell and has already drew entries from 11 competitors. Sportsman (8 pre-entries), Junior (9), and Senior Light (8) are all expected to hit double-digit for the one-day race this Saturday, February 6. A handful of Kid Kart drivers will also be on-hand to start the season.
Spaude told EKN that many of CKNA's South Division and national event sponsors will be in attendance, including AEM Karting, Coyote Motorsports, Noah Stark Engine Works, Precision Performance Karting and TS Racing / Vega Tires. Other sponsors of the CKNA South Division include EK Chains, RLV, Briggs and Stratton, MGM, and NORAM.
Vega Tire will host a free pizza night on Friday evening to kick off the event after the mechanics hit the track for bragging rights in a rental kart race using BMP's rental fleet after Friday practice.
The remainder of the CKNA South Division schedule includes trips to Ocala Grand Prix on April 17 and the 103rd Street Sports Complex in Jacksonville on June 5. The season wraps up on August 7 back at Bushnell Motorsports Park.
For more information on the CKNA South Division, follow them on Facebook (Cup Kart South) and head to www.cupkarts.com/south/schedule/.