United States Karting Grand Prix Announces Sprint Class Structure and Hotel Information for Inaugural Event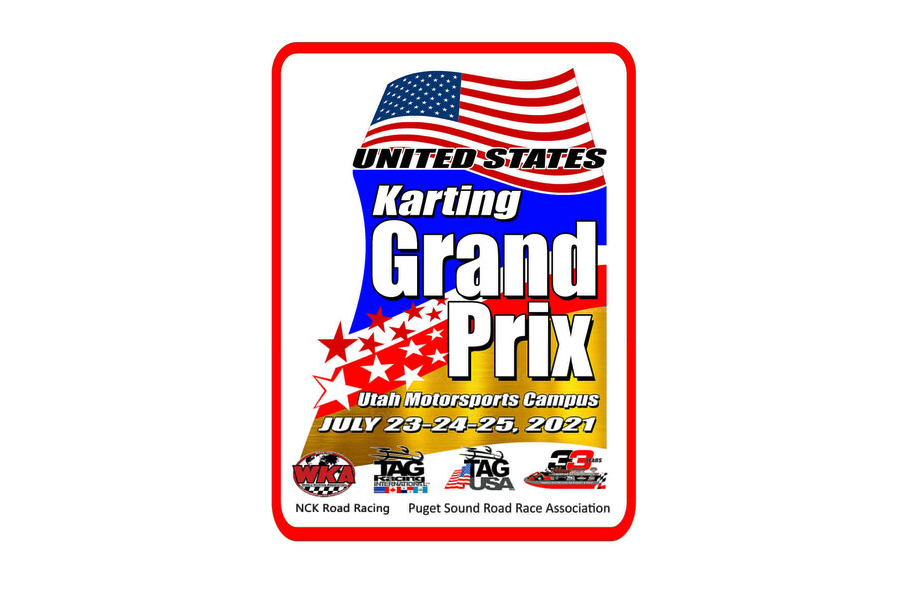 With the United States Karting Grand Prix (USKGP) announcement last week, series officials and sanctioning bodies are pleased to confirm the Sprint class structure and hotel information for their inaugural event. Taking over the Utah Motorsports Campus Road and Sprint circuits, the July 23-25 event is beginning to take shape as organizations come together to give back to the sport of karting.
"We are pleased to confirm our class structure for the Sprint side of the program," expressed Marty Casey. "Thanks to Dave Larson for his hard work on confirming these classes as well as Kevin Williams and his contacts at Eventure Modern Event Specialists, hotel room blocks have also been established and are open for bookings. We urge all teams and competitors to book early to lock in the best rates possible."
Offering a full complement of Sprint classes including Briggs 206 Cadet, Junior, Senior, Masters and World Formula Senior, gearbox categories will also be well represented with KZ ICC Lite, KZ ICC Heavy, 125cc Stock Moto, 125cc Stock Moto Heavy and Pro 125cc Shifter. On the 100cc class list, competitors can compete in 100cc Junior Sprint and 100cc Senior Sprint. The Utah Motorsports Campus will also offer local classes of 100cc Masters Sprint as well as TaG Cadet, Junior Sprint, Senior and Masters.
United States Karting Grand Prix
Sprint Class Structure – CLICK HERE
Hotel Information – CLICK HERE
The Road Race class structure will be confirmed shortly
Along with the confirmed class structure and hotel information, the United States Karting Grand Prix will have a vendor's row for karting importers, dealers and distributors. Set up like a former KMI industry show that took place in Chicago, the vendors area will be open to any business in the sport of karting.
Casey added, "We have also introduced our first ever National Tire Changing contest. We will have a small $20 entry and will only open the program to ten competitors. All competitors will utilize four wheels and tires and will be asked to unmount and remount the tires. $500 will go to the winner and each competitor will be able to keep the set of tires for their own personal use. The National Tire Changing Contest will take place on Saturday afternoon after racing is completed for the day."
While event details will be communicated in the coming weeks, the USKGP has also launched an event website at www.USKartingGrandPrix.com. Stay tuned for more information.